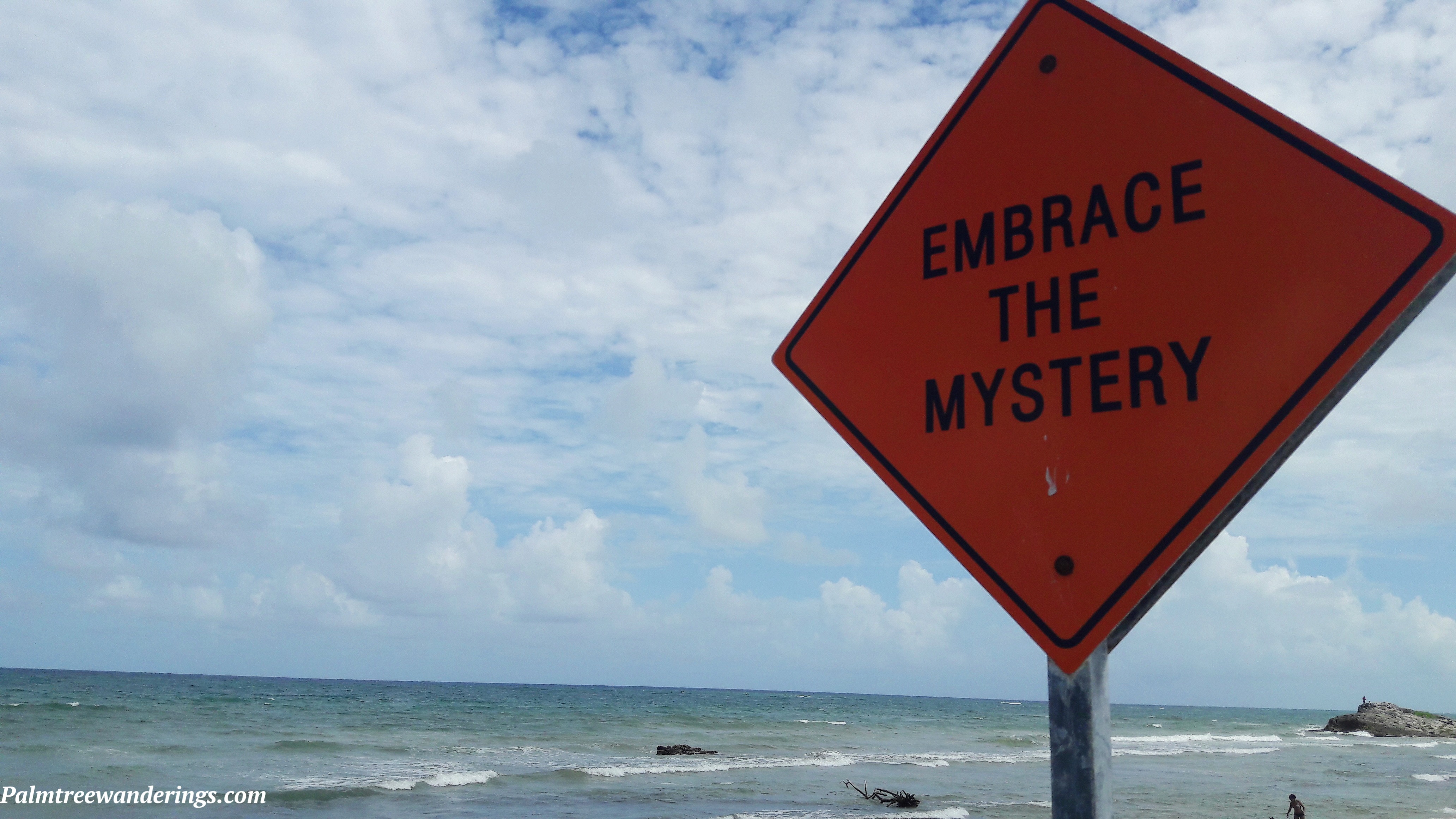 Where to eat and drink in Tulum
05/09/2017
Hola again amigos,
Second week in a row, I'm kinda proud that I could pull that off. I'm hoping to post something every Tuesday from now on. Fingers crossed I can keep it up. Luckily my trip to Mexico provides plenty of inspiration. Today I'll show you my favourite places in Tulum.
If you're anything like me you'll fall head over heels for Tulum. It's a magical place that combines amazing food, street art, interior goals, juices and palm trees with paradise beaches. Every hipster visiting will think they've died and gone to heaven. This (and Isla Holbox) was the part I had looked forward to the most and it did not disappoint.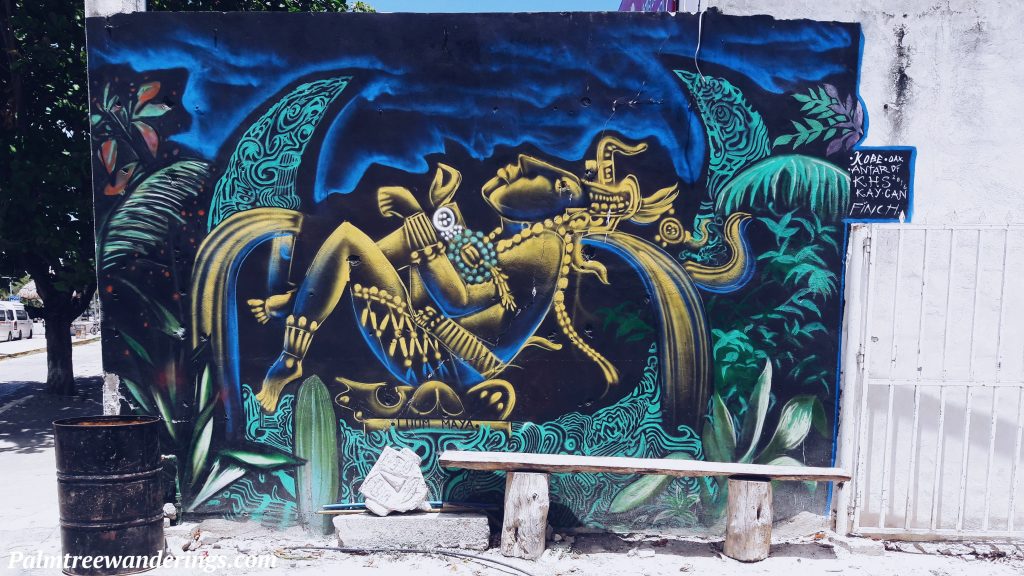 We stayed in Tulum but there are so many interesting things surrounding it, I definitely want to go back to explore those. Sian Ka'an biosfera seems amazing, there are countless cenotes with stunning dives and we heard people on the bus rave over the Coba ruins. However, this was the first and only town where we had 2 free days, no tours planned or 7AM buses to take, which was total luxury and we were unwilling to give that up. By this time we desperately needed some rest, so we mostly chilled at the beach or lazily explored the town. Due to our terrible planning, we missed the ruins of Tulum, so I got another reason to come back. We'd decided to go in the afternoon so we could sleep in (the ONLY time in three weeks I might add) but by the time we got there they were closed.
Pro tip: If you calculate how long you'll need to walk somewhere in Tulum, double it. Due to the heat everything took us so much longer than expected. Or just be smarter than us and take a taxi, they're incredibly cheap and very easy to come by.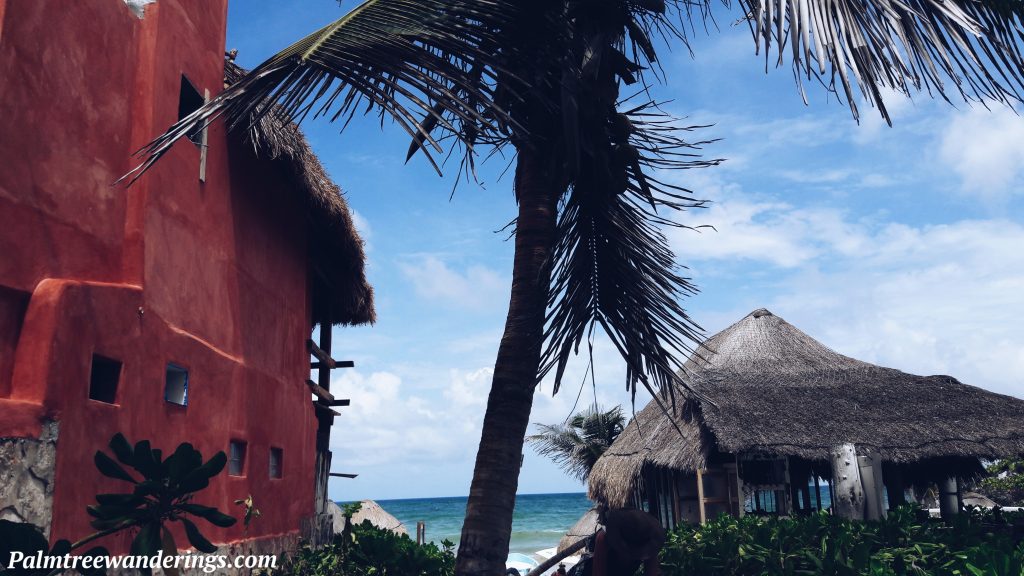 Tulum is much more than the ruins though. Lucky for us. The main spots to visit (read: eat or drink) are either in Tulum pueblo or at the beach. This lengthy strip of white-sand-beach hosts the most beautiful hotels I've ever seen. It's basically a very long road through the jungle with hotels on one side and bars/restaurants on the other. Both sides are stunning but, surprisingly, due to the resorts there are only a few places where you can actually view the sea. Our host at the hotel had explained us that you have to walk through the hotels to get to the sea, a daunting prospect for two shy girls.
This is important guys.
The beach in Mexico is public property meaning you have a right to use it even though it will look like it's owned by the hotel. You can just walk past the lobby (some ask you to use a little "public" alleyway between resorts) and spread out your towel on the sand. It's awkward as hell but legal according to our local hotel owner. Only if you want to use their chairs, hammocks or parasols (which I did, sunburn danger is real) do you need their permission. Not a problem though, most hotels allow non-guests to use their facilities but ask for a minimum amount of consumption while you're there. So don't let the guests-only signs scare you off, Mexicans are extremely friendly and it never hurts to ask. And bonus points for Tulum for having one English speaking staff member in every hotel we visited. Even if sometimes they needed to search for him/her a while.
The beach itself is gorgeous. White sand, turquoise sea, clear sky, I felt like I was in some video clip most of the time. One thing got me really excited though: along the coast, people had lined off many little squares (or triangles or whatever) marked by a kind of police lint. These were turtle nests. Baby turtles guys! How awesome! I'm very bummed we didn't get to see any but I love how much they try to take care of the nests in Tulum. Our hotel (though about as far from the beach as you can get in Tulum) had a flyer explaining how to help these little guys. I learned they use the light of the moon to guide them to the sea so people living near the beach should turn off their lights so as not to confuse them. Also, never leave trash on the beach, don't step on the nests, don't hinder them while crawling to the water,… I loved how eco-friendly Mexico is, they really try to care for their nature.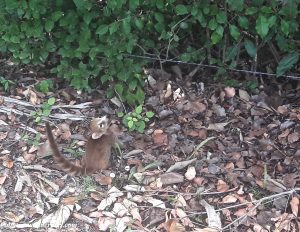 I got the feeling most people stayed in the beach area but downtown Tulum is just as amazing. There is street art around every corner, countless restaurants and bars and one cheesy souvenir shop after the other. I hadn't seen this many corny gifts to take home since Chichén Itza. Obviously I had to buy the mini-sombrero's.
There were more bars and restaurants than we could count and we tried as much as we could stomach so let me tell you about my favourites:
Foodie places
Malevo
Hands down best quesadillas of our entire trip, and we've had a lot. We had met a British couple on our way to Tulum who urged us to try the eggs benedict at Malevo. Apparently these were the best they had ever had (Yeah, make sure not to miss the food at Malevo). My love for melted cheese was just a little too big though so I ordered the classic quesadillas and I have no regrets. Very simple but with an amazing taste and paired with yummy guacamole. Combined with the fresh juice we ordered, I actually felt like I was eating healthy. You know, if you ignore the melted cheese. We were seated outside, I don't actually even recall an inside. Anyway, the setting was beautiful and smelled amazing since they cook the food right outside. You can actually see them making your quesadillas. Take it from me (and the Brits), when in Tulum, go to Malevo.
Burrito Amor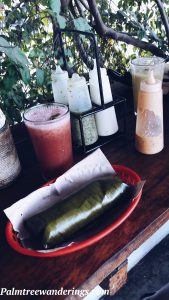 This is a roadside restaurant unlike any you've ever seen. We passed it driving into town when coming from Chetumal and it immediately caught my attention. It was beautifully strung with fairy lights and I knew we had to go there. The interior (exterior? What do you say when the place doesn't have a roof?) was gorgeous but we found the seats really uncomfortable. Probably a good thing or I would never have left. It's a roadside restaurant designed for a quick bite but I could've sat there for hours. The interior wasn't the only amazing thing, the food was to die for as well. Best burritos I've ever had. If you're sensing a recurring theme here you're not alone. Tulum really did have the best food, which is probably why I love it so much. We had a lovely juice and a classic burrito with cheese and beans. Again, simple but delicious. It came wrapped in a banana leave like a little gift and we were given four (!) different sauces to try with it. Off course all four of them were great (#lifechoices).
Coco Tulum
This place is what I imagine heaven would look like. Heaven with swings. It's an Instagram favourite so if you've researched Tulum even a little bit you should've seen pictures of Coco Tulum already. I just need to tell you it is every bit as beautiful as those pictures, even better actually. We entered through the lobby and had a look around before going to the beach bar. I'm scared to look up the prices but this place goes on my wishlist in case I ever win the lottery.
People were incredibly friendly, assuring us it wasn't a problem if we wanted to use the comfy chairs (right, there were swings, we didn't even look at the chairs) unlike some other places we tried where we had the feeling they wanted to get rid of us asap. They do ask about 25 dollars if you're not a guest (luckily there's an ATM nearby) but we also had to pay in some other less-friendly resorts. So we ordered a cocktail and a smoothie and were charged exactly 25 dollars. It ain't cheap to be fabulous. Totally worth it though, would pay it again in a heartbeat, just look at the pictures below. I've never been more at peace than sitting on the swings at Coco Tulum, watching the ocean in front of us, sipping my splendid smoothie.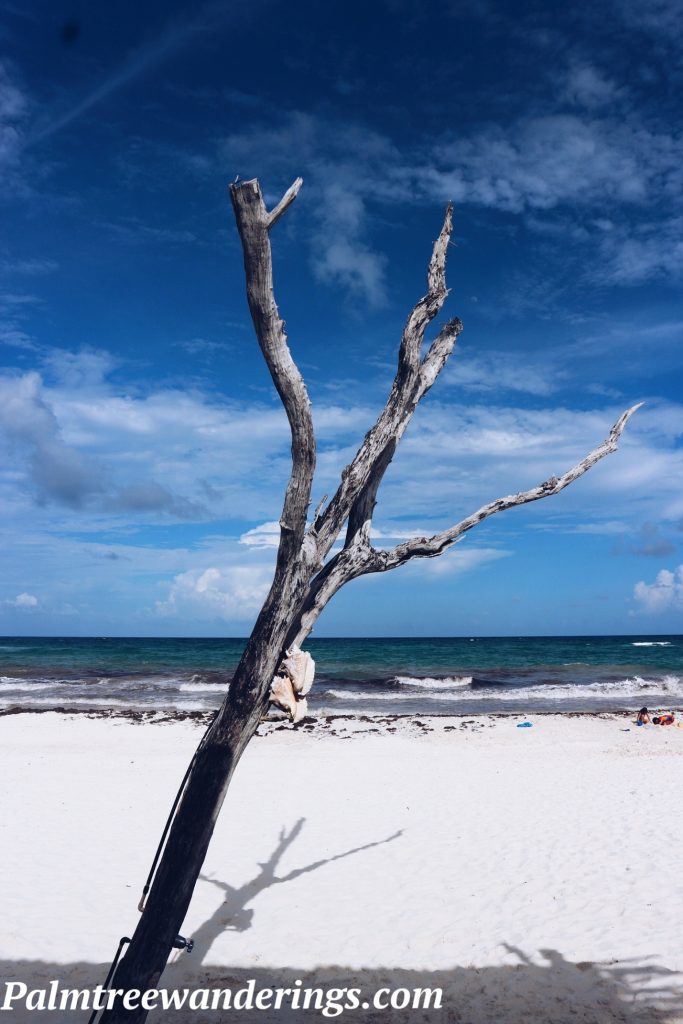 Flow
We stumbled upon Flow our first night, while we were looking for Primitivo which was supposed to be amazing but was unfortunately closed. Flow is a restaurant in a hotel surrounded by tents. If I would ever try the glamping trend it would be here. These tents seemed nicer than most hotel rooms. Flow was a small corner at the hotel, with very nice bartenders/waiters. We both got an amazing veggie burger and Flow has swings, a big plus. Belgium should have more restaurants with swings, I really miss that feeling of casually swaying while eating. Definitely recommended. Best vegetarian restaurant we encountered.
El Buen Café
The day we left Tulum we had to catch the ADO really early, even before our hotel started serving breakfast. So we did some digging and came up with this little address. Very close to the bus station, which made it ideal for us. In hipster town Tulum this didn't look great and we kinda settled for it cause it was the only thing opened at this hour. To our own surprise the breakfast was really good. A lot of value for money, which is a rare thing in Tulum. It's not an incredibly expensive town but prices were significantly higher than the other places we'd been to. More along the lines of what I would pay in Belgium, which makes it very expensive to Mexican standards. This was the cheapest we ate and the most food we got while there. We had great pancakes and the owner was so friendly! It's not the most instagrammable place but I'd definitely recommend it. Also, they had clean, modern toilets, which is always a big plus in Mexico.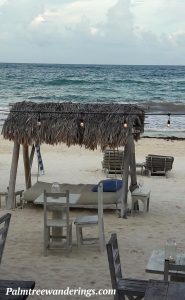 Posada Margharita
Another Instagram favourite but I for one wouldn't recommend it. It all looked great and the interior was amazing but this was over-the-top expensive for us. You obviously pay for the location and fame here. Don't get me wrong, the food wasn't bad but it definitely wasn't worth this kind of money. Could simply be because we took the cheapest dish, we kinda choked seeing the prices on the others. So we got the tagliatelle with tomatoes and we could taste only tomatoes, no herbs, no seasoning, nothing. The appetizers were good so perhaps you get something tastier when you take a more expensive dish but I think restaurants should put effort in everything on their menu, otherwise just leave it off.
I would've given them the benefit of the doubt and just not mention them but I'm still a little pissed about the following: Service was excellent, we got everything really quickly up until the moment we got the check. We only had some bigger banknotes and payed with those, thinking we could tip them with the smaller money they'd return us. It took forever before we saw them again. Like ridiculously long. They were obviously hoping we would give up and walk away without our money. Mind, that would mean about 50% tip, they weren't THAT friendly. We had to actually ask for our change and still wait another 15 minutes. Now before you think we were a couple of grudgy cheapskates, we tipped really generously during our trip (or tried to, I'm still unsure of some rules). One tourguide actually told us it was way too much but he had given us an amazing day so we were happy to do it. And we would've tipped here as well but I can't stand that they just took all of our change and clearly hoped we would leave it at that. You don't just assume the change is all for you. So we took it all with us. This is the only place in three weeks of Yucatan where we didn't leave a tip.
< End of rant. Enjoy a turtle.>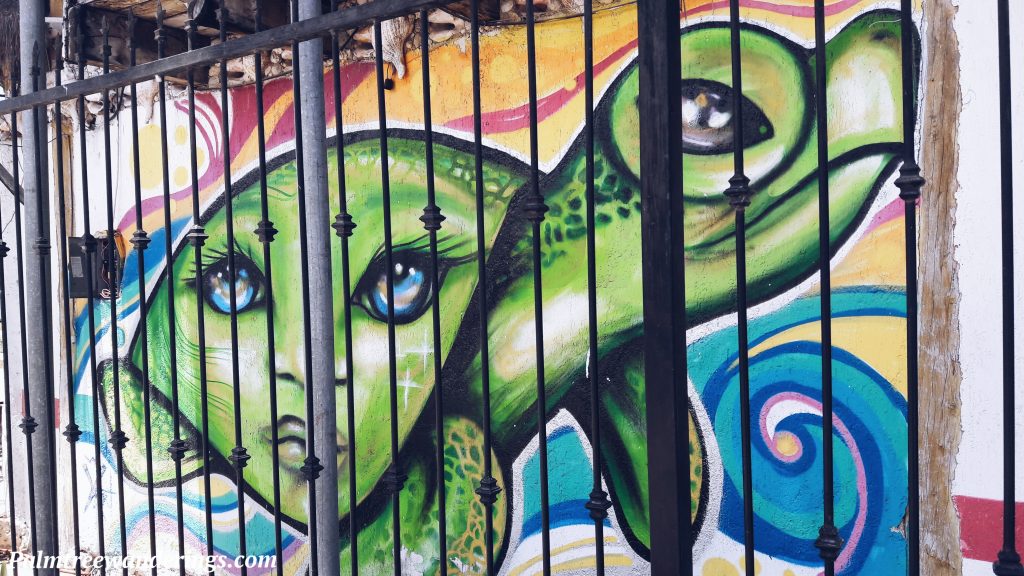 Drinks:
Mexico has some amazing alcohol, tequila of course but also Mezcal, Poxx, Xtabentun (greatest drink in the world, if you've never tried this, and chances are you haven't since it's only made in Yucatan, you are missing out),… Probably a million more but these are the only ones we tasted during the trip.
Pasito tun tun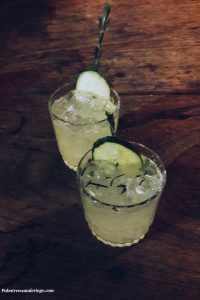 Since we wanted to take home some Mezcal for her brother but had no idea which kind, we went Mezcal-tasting. Translation: we drank a lot of cocktails with Mezcal. Best place to do this is Pasito Tun Tun. Don't just go for the divine cocktails, do it for the atmosphere. We sat at the big table outside because there was a band playing inside and loads of people were dancing. (Also outside there was a swing) We needed cocktails first, Mexicans are great dancers and we needed something to steel our nerves. (note: too much Mezcal will not only steel your nerves but it will also make your legs even less coordinated.) Our very nice waiter gave us some great recommendations and while we were enjoying our cocktails, the guy from our hotel joined us (okay, joined his friends) at the table. Always a good sign when you're sitting among the locals, when they keep visiting you can be sure it's a great place.
Umi Sushi Mix
After dinner our last night we weren't ready to leave Tulum just yet. So we decided to go for one more cocktail. Just a quick one cause we had to get up insanely early the next day. We ended up in what is actually a sushi restaurant, but they had a bar in the courtyard. With painted walls and lights strung everywhere between the palm trees it really was a fairytale setting. We both had a margarita which was so good we ordered a second one (screw showering before taking the bus). Needless to say we stayed far too late and had some trouble getting up the next day.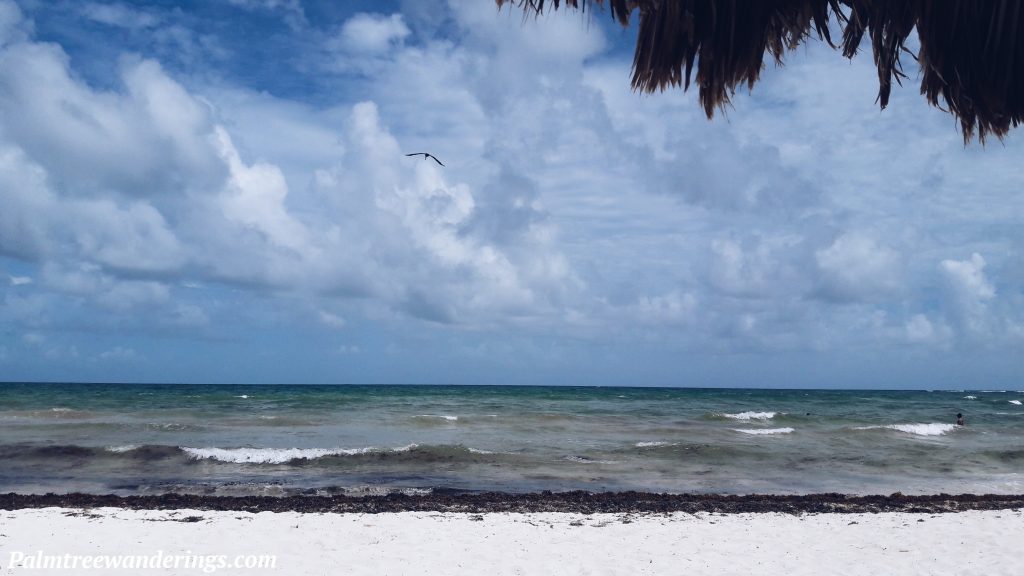 Practicalities:
Our Hotel: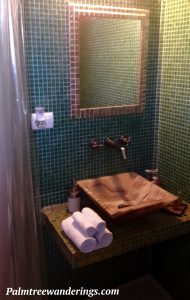 We stayed at Howlita Tulum, a cosy boutique hotel on the edge of town. And, yes, that's quite literal.
A couple meters past our hotel the road seemed to stop and there were no more houses. Also, strangely, most taxi-drivers had never heard of it meaning I had to show them on our map every time. For now at least, this place is so gorgeous, no way will this stay hidden for long. It seemed brand-new (that could explain the unknowing taxi-drivers) and was so clean and beautiful. I was perfectly giddy. We had a comfy (and really big) bed, an amazing bathroom covered in emerald little tiles and the cutest terrace. Check out their Instagram to see the little slice of heaven we enjoyed there. It was so peaceful and quiet, really the perfect place to relax.
After giving us the chance to get settled in our room (read: stare at the room in amazement and grab our swimsuits to immediately dive into the awesome pool) our super-nice host gave us a map of Tulum with explanations about his favourite restaurants. He really took the time to tell us where all the cool spots were and to show me where I could find all the things I had saved on Instagram. Only downside of pretty Howlita: we suffered through a couple power outages (no airco means suffering) and the Wi-Fi is terrible. But Tulum has so many places with great Wi-Fi, it didn't even bother me that much. I mean look at these pictures, it's impossible to miss anything here.
Bewaren
Bewaren
Bewaren
You May Also Like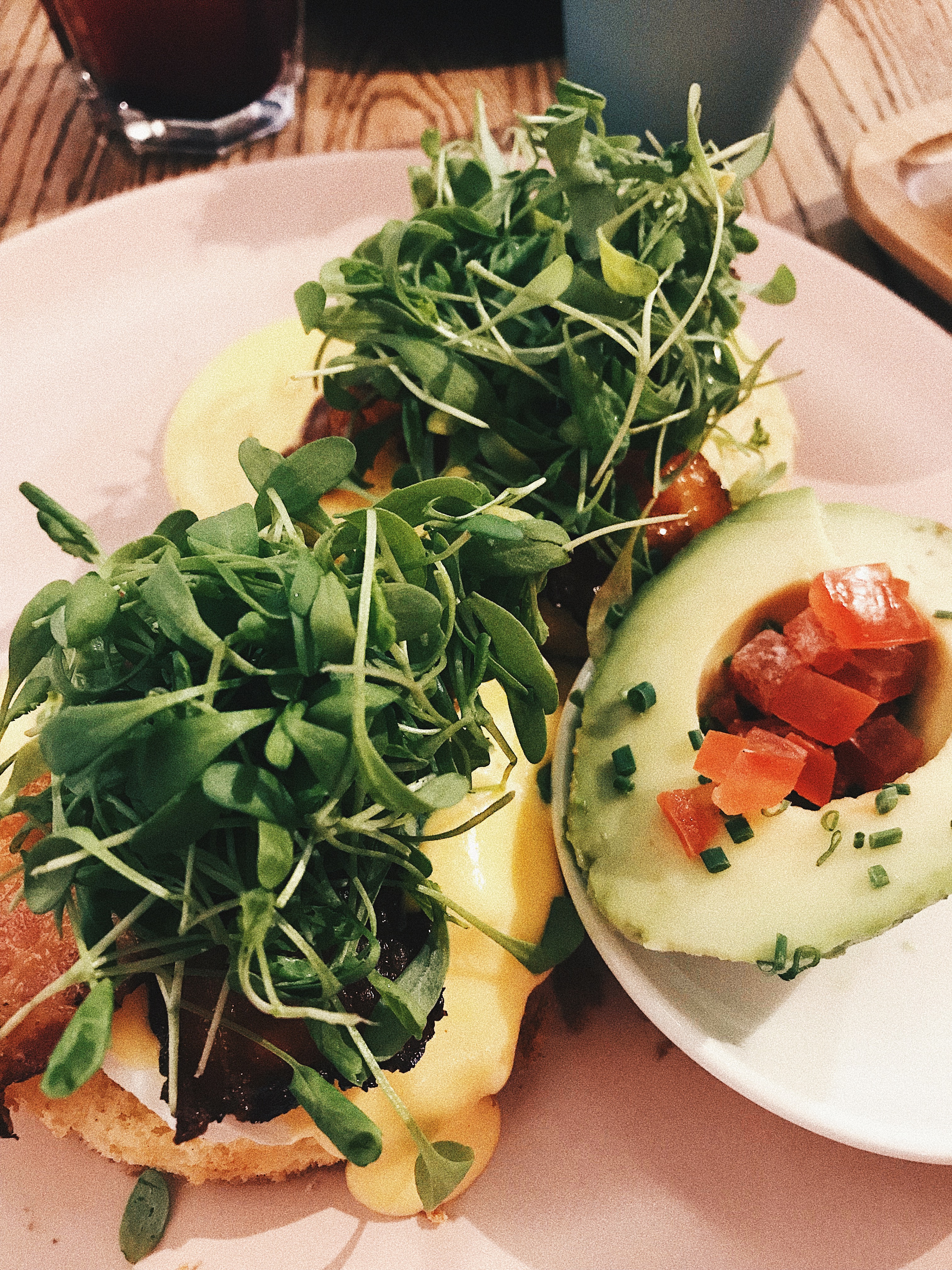 25/05/2019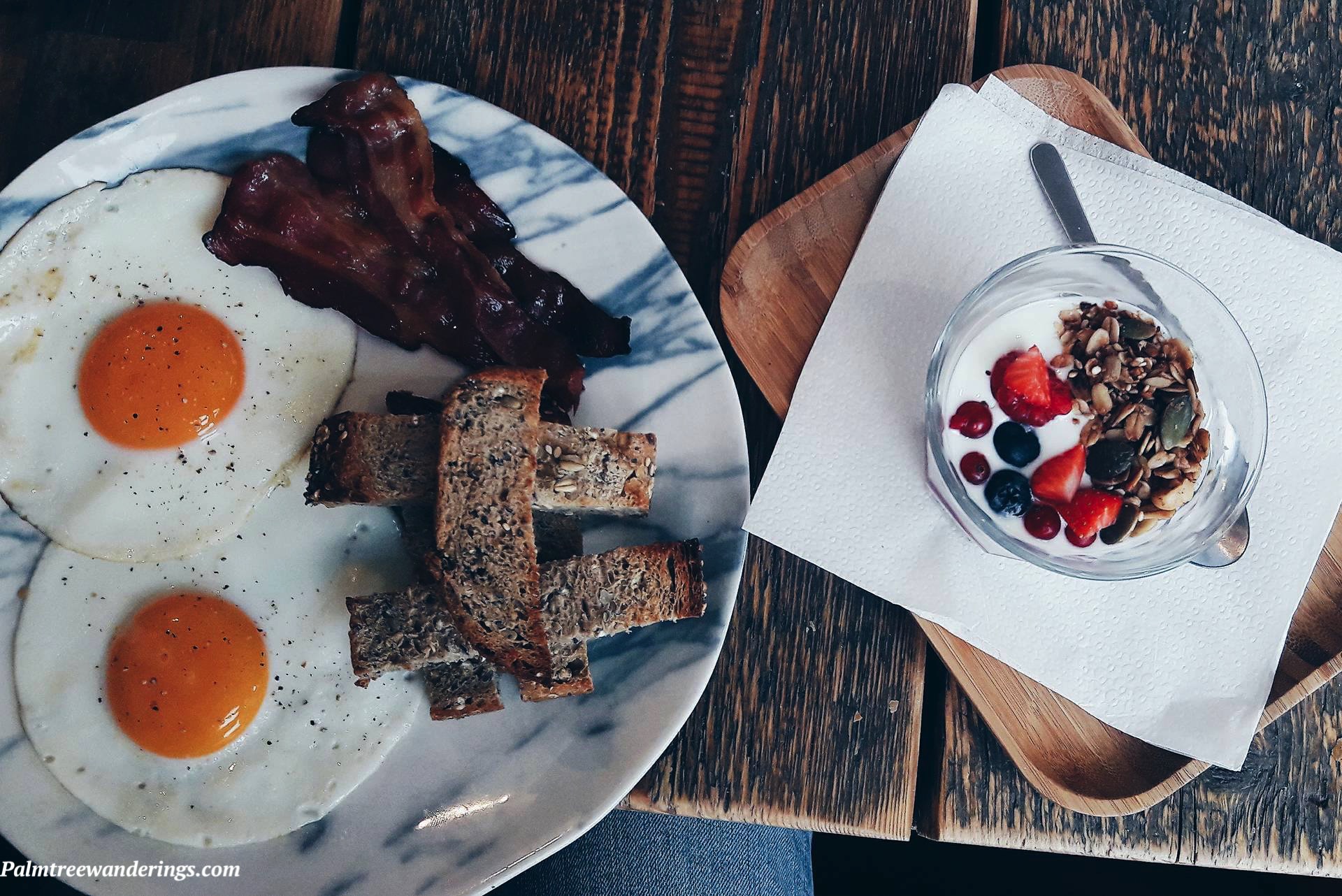 03/10/2017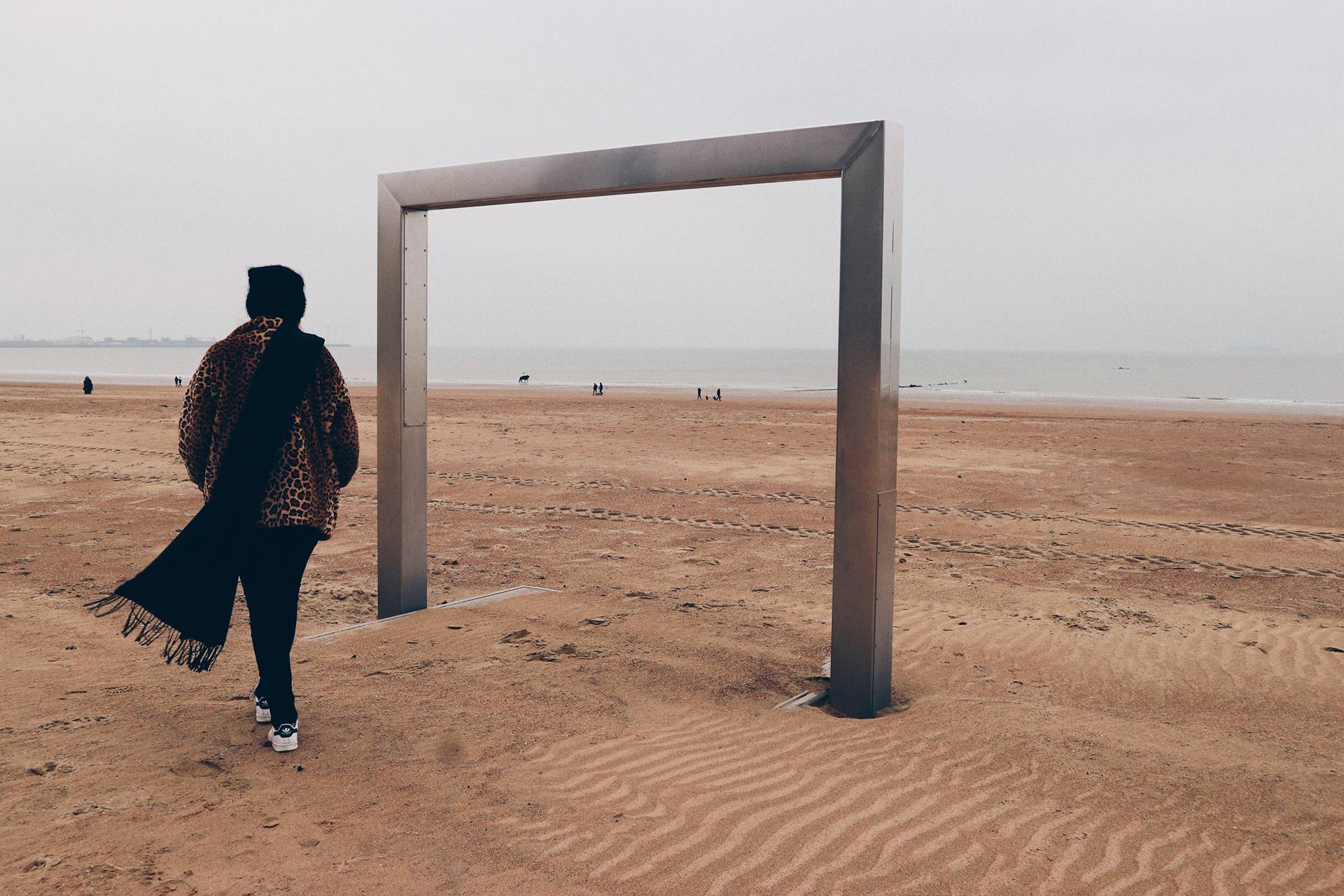 20/03/2018