Isla Holbox
29/08/2017
Hola amigos,
So this summer I toured around the Yucatan peninsula for three weeks. This was my first real big journey –till now I had only gone city-tripping. And wow, did Mexico blew my mind. I'm still totally overwhelmed by this colourful country, even though I've been back at home for a while now, trying to process everything. I'll definitely write up a summary of our trip but there are a few places I wanna highlight because, well, I fell in love with them. The first is Isla Holbox.
This magical island resembles paradise so much, it's uncanny. It's hard to say what I loved most about my time here; the golf carts, the laid-back atmosphere, the white sand beaches, the amazing cocktails with sunset-view,… oh who am I kidding, my favourite part was the fabulous street art hidden between the palm trees. I mean, street art and palm trees, have I died and gone to heaven?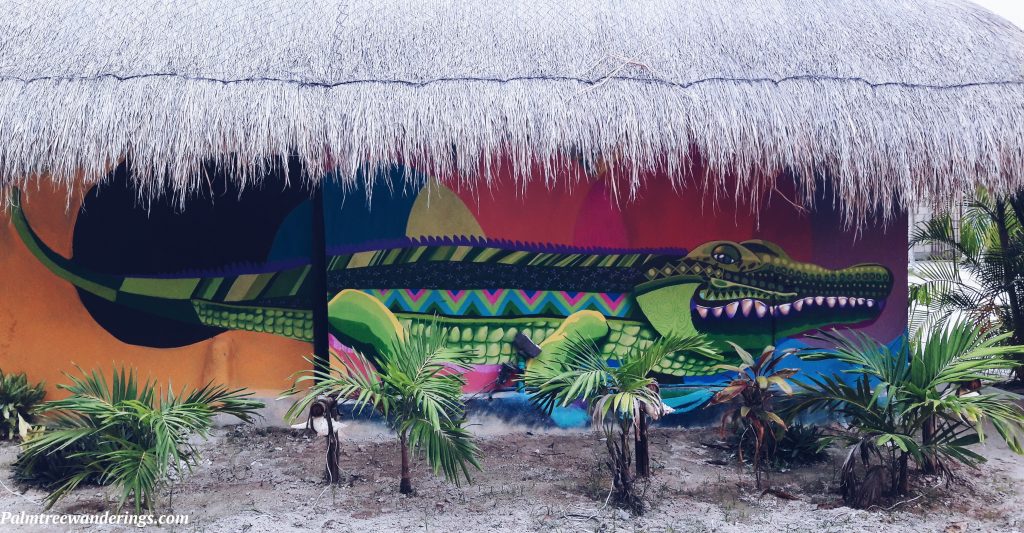 It's no secret I love street art. Lucky for me, Holbox (pronounced hole-bosch, Mayan for "black hole") has plenty of wonderful artworks. When wandering the cosy streets, you encounter some amazing scenes.  The reason this paradise is covered in art is the International Public Art Festival "IPAF" who gather international artists and bring them to fair Holbox. You can read all about them through this link. They explain how Holbox is transitioning from a small fishermen village to a tourist hotspot and how this project aims to keep the residents' dreams and aspirations visible among the rubble of construction.
That transition is something we noticed immensely while we were on the island. There were a lot of building projects going on and the coastline is being filled with hotels. Resorts seem to multiply, making me fear people are right in saying this will become the next Tulum. (I loved Tulum but it would've been nice to be able to visit the beach without being on resort property, but more on that in a next post) I hope the locals will be able to keep their authenticity, to get a chance to continue their culture and way of life without being crowded by tourists.
In saying this I obviously realise I'm one of those pesky tourists. I try to find some kind of balance between being able to visit these amazing places and not hindering the locals. I still mess up a lot though and I want to get better at it, so any tips are welcome. Since we found this especially important in Mexico (I confess, on citytrips around Europe I tend to forget this) we wanted to book with a travel organization who would help us with this. That's how we came across Better Places, who work with local initiatives, supporting the local economy and make sure we travel CO2-neutral. Environment and climate change are pressing issues and I always feel a twinge of guilt when taking the plane so it helped that Better Places had a program in place to compensate the emission from our entire trip. You can read more about the way they ensure their travels are sustainable on their website, however it's in Dutch.
I was surprised at how much the Mexicans we encountered cared for the environment. Whenever we went snorkelling we had to take biodegradable sunscreen. They have a lot of "biosferas" (nature reserves) where animals and plants are protected and can live at peace. We had to pay for plastic bags in shops (I'm used to that cause it's the same in Belgium but I've been to America where you get 20 plastic bags for a tiny bit of groceries. Mex 1 – Am 0). The only thing that marred their care for nature were the cars. They are everywhere and this are not clean cars, like hybrids. Totally understandable but I think they would really get behind sustainable cars if they could afford them.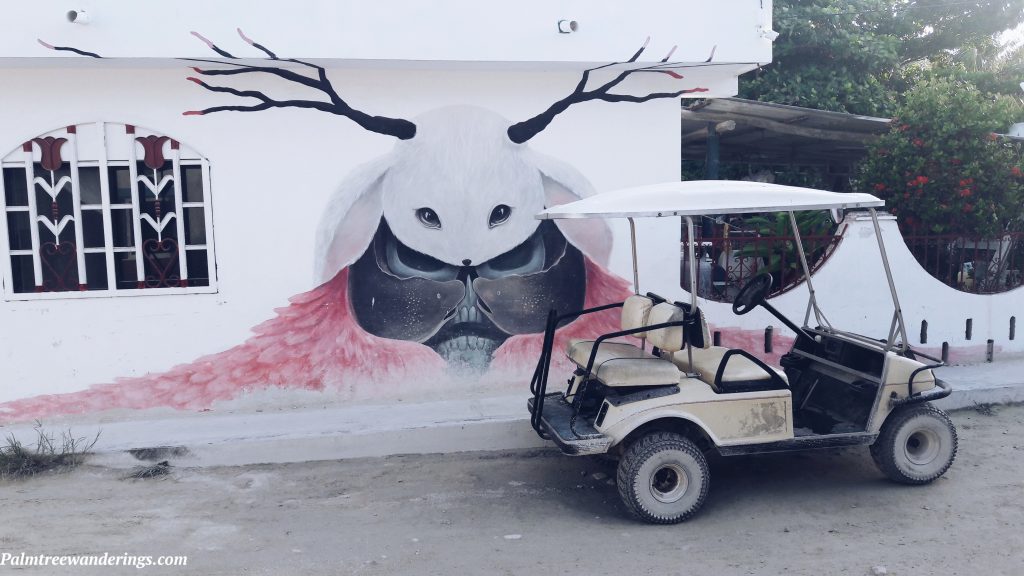 Not a problem at Isla Holbox though, there are no cars allowed on this tiny island. It's either biking (nope) or driving a golf cart (love it). As a tourist, you can rent them at several places and you should! I'm still bummed we didn't do this, but on our one day off we were just too exhausted. But it seems like such a fun way to go explore the island. Holbox is part of the Yum-Balam biosfera and most of the island is actually untouched nature. Luckily we toured around the island by boat and saw the beautiful mangroves up close that way.
THE main attraction on Holbox are the whale shark tours, not surprising seeing how amazing these animals are. We went with local operator Turistica Moguel who picked us up BY BOAT in the ocean behind our hotel. Awesome, right?!
They place a lot of emphasis on the ecological aspect and the health and safety of the animals. Which was important for us. We had a great captain, who safely got us to the whale sharks, even though the waves were pretty rocky. We found a little one, 8 meters, and had it for ourselves for a  while but we were quickly surrounded by five more boats. Like I said, it's a very popular tourist thing to do. And it had me doubting for a while whether this really didn't hurt the shark. According to our captain as long as you didn't touch them and they could continue eating, they couldn't be bothered. So guys, NEVER to touch the animals  because it gives them too much stress. It's so important but difficult when, like me, you're great at snorkelling. This was only my second time and at one point, I was inadvertently swimming right above the whale shark. It has beautiful ridges along its back which I could see very clearly. It was the best. Till I thought he was coming up for air, then it was suddenly very scary and I couldn't get away fast enough. Silly of me. These are sharks, they don't actually come up for air. Didn't think of that at the time though. I could already see myself sitting prettily on its back.
They don't want the shark to get too stressed out so every boat can only have 2 people in the water at the same time. (That still means ten people were circling it though.) Every pair got a couple minutes, till you couldn't keep up with it anymore and you were dropped two times. Which was very necessary. To get in the water, our captain positioned the boat close to the shark and dropped us so we could snorkel alongside it. They are FAST, you guys! The first time we got in the water it swam right by us and I only saw its tail. Luckily we were dropped a second time so I could see its head. It's so big, its mouth is incredible and kinda creepy. They only eat plankton so we were totally safe but you had to be careful not to get beaten by its gigantic tail. It was only my second time snorkelling and I was so not ready when our captain started yelling "Vamos! Vamos!" so of course I nearly drowned. They told me to blow hard when there was water in my air tube but no one warned me in order to do that, you needed to inhale hard right before jumping into the water. Pretty logical, I know, but I kinda forgot in the moment. Like I said, not great at snorkelling.
Foodie places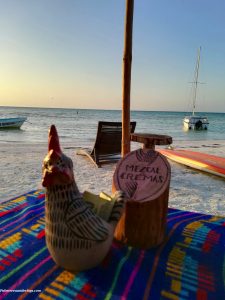 Raices
Our first night we stumbled upon Raices, a slow food restaurant with a cocktail bar by the beach. They served THE best piña colada I've ever had, made even better by drinking it with our feet in the sand, watching the sun set over the sea. My friend had a mojito but they switched the rum with Poxx, a local drink. It became kind of a ritual and we went back every night.
El Tropical
My favourite foodie place on Isla Holbox was El Tropical. They serve amazing smoothie bowls in a very hipster-like hole-in-the-wall. Like seriously, they have three tables and a kitchen, that's it. When we got there it was the hottest moment of our trip (I know, most people eat smoothie bowls for breakfast but we happened to pass it in the afternoon and couldn't resist) and the frozen fruit provided a nice refreshment. Our bowls were incredibly yummy, I felt super-healthy and the young couple running it was so friendly. Plus, they had painted a flamingo on the wall, so yeah, they skyrocketed to the top of my list.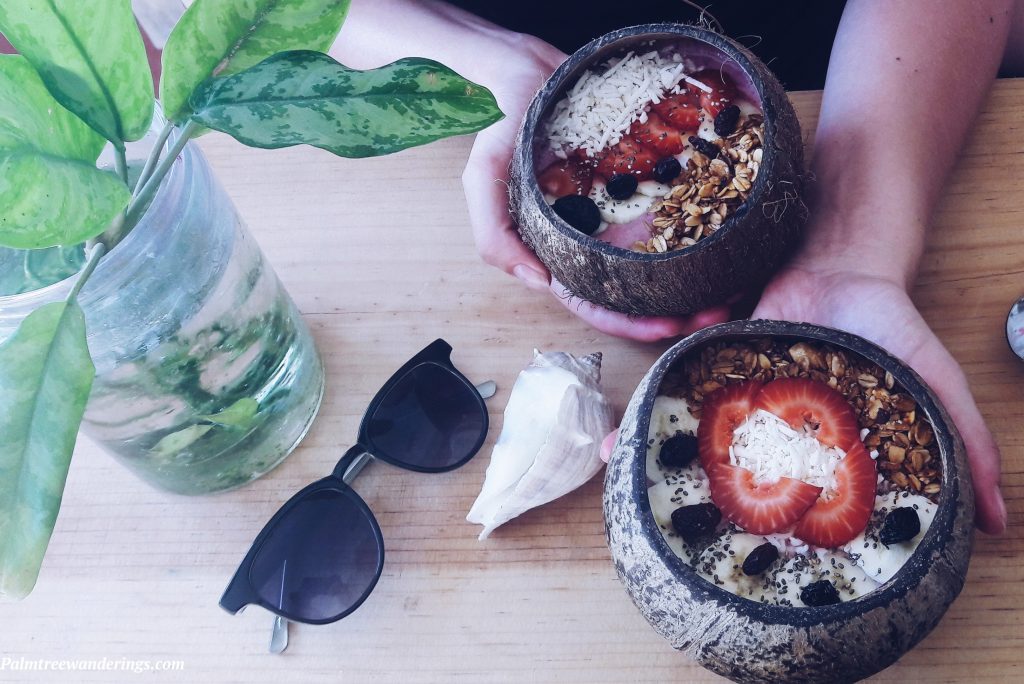 Luuma
Another recommendation, with palm trees IN the restaurant (or the restaurant is outside, whatever). We met some new friends on our whale shark tour and decided to have dinner together, so after exposing them to the delights of the Raices-cocktails, we sat down at Luuma. They serve tapas and we had some trouble figuring out how much to order for four. Couldn't ask our waitress as she was a total bitch (the other staff was very nice though, we were just unlucky). Pro tip: one big dish and three smaller ones proved enough for four hungry people. We went for the veggie option, the spring rolls and the fish croquettes. Whatever you take, make sure to include the fish croquettes! I'm still dreaming about those babies, they were exquisite. According to our new friends the wine and cocktails were amazing but we started off with flavoured water and those were so good, when we ordered a second round, the others followed.
Los Peleones
Our last night we ended up at Los Peleones. They have a lot of reasonably priced dishes but I splurged and got the salmon which I think this is the most expensive thing I ate in three weeks. Los Peleones is a rooftop restaurant beside the main square so it gives you a great vantage point. We got some nacho's to munch on while seeing how nightlife on Holbox started. And by nightlife, I mean basketball and little kids in go carts. Suddenly everyone and their children gathered on the square. Makes sense as Holbox is practically dead during the hot day hours. The food at Los Peleones was good but it's the courtesies that did it for us. We kept getting little glasses with something that tasted like Baileys but wasn't (according to our very nice waiter). We topped off our pasta dishes with dessert and got a flan with Xtabentun (the greatest liquor in the world) before stumbling back down the stairs (pitfall of a rooftop restaurant).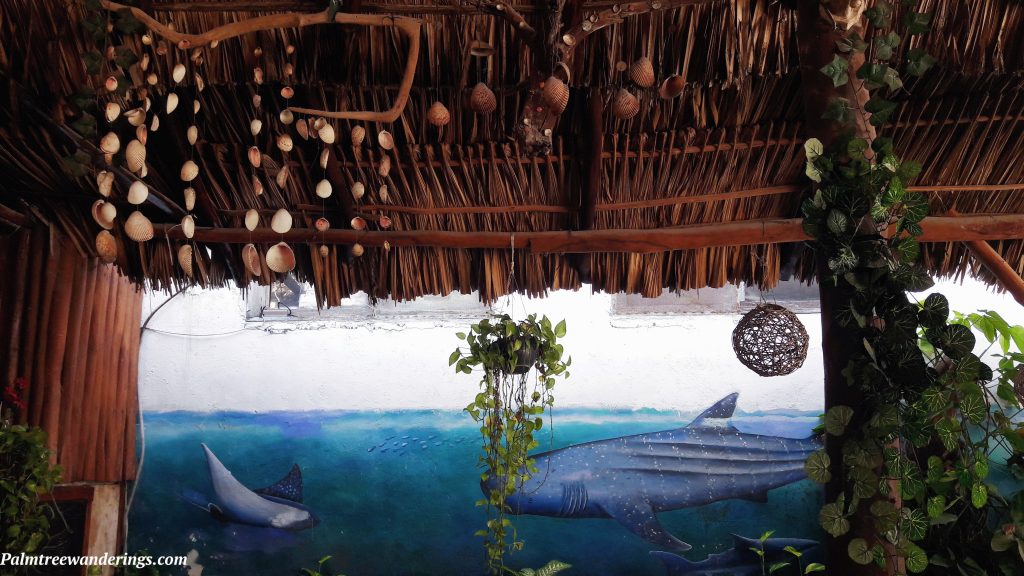 Buena Vista grill
I got the vegetarian into one grill restaurant but only because they served pasta and we were both starving. The pasta was good but the huge grill in the back got me wishing I brought another meat-lover so we could come back for BBQ. Seemed and smelled amazing. Also loved the interior, like a fancy restaurant on sand. They didn't have a lot of walls (who needs those in paradise?) but had covered one with a beautiful painting of ocean life so we could reminisce about our meeting with the whale shark the day before.
El Hornito Argento
I'd read this was the best pizza place on Isla Holbox and although we had to wait quite a bit, they did not disappoint. There's not much else to say besides that they serve amazing pizza but that should be enough to convince you it's worth a visit, right?

Practicalities
How to get there
We travelled to Holbox from Tulum but it doesn't really matter where you start, you just need to find a bus to Chiquila. The ADO website is pretty clear and easy to use, it saved us multiple times on our trip. So just check it out and see how you can get to Chiquila, which is a charming little fisher town but it seemed the main attraction was the ferry to Holbox. I've only seen it in passing, riding through with the bus, but the square before the ferry was the only place where we saw any people.
Next to the parking lot where the ADO bus dropped us was a nice little "restaurant" (think lady selling food from her window with a couple of plastic tables and chairs in front of it) where we had a drink. It was called La Sardina Amorosa which I though was just hilarious. Did I mention Mexicans advertise by painting their jobs on their houses? So we could enjoy the beautifully drawn scene of two sardines in love. We didn't try the food but it smelled awesome and the guy sitting with us said it was really good.
Once you've gotten to Chiquila, you need to take the ferry to Isla Holbox. There are two companies, 9 Hermanos and Holbox Express. We took 9 Hermanos both times but I don't think it really matters. They go back and forth meaning there is a ferry every half hour, switching between both companies. Pricing is the same so just take whichever one leaves first. We had some troubles with taking the ferry to Belize (more on that later) so we were anticipating more difficulties but everything was very well organised. Very efficient and easy. Just follow the crowd along the pier and people will be there to tell you where you need to buy tickets (end of the pier).
When we arrived on the island there were taxis queueing to deliver tourists to their hotel. The taxis are golf carts ass well. Such fun but it's a little scary to see your big suitcase be hauled up on a little golf cart where the driver has to hold onto it cause there is no other way of making sure it doesn't just fall back off. However ours made it safely all the way to our gorgeous hotel.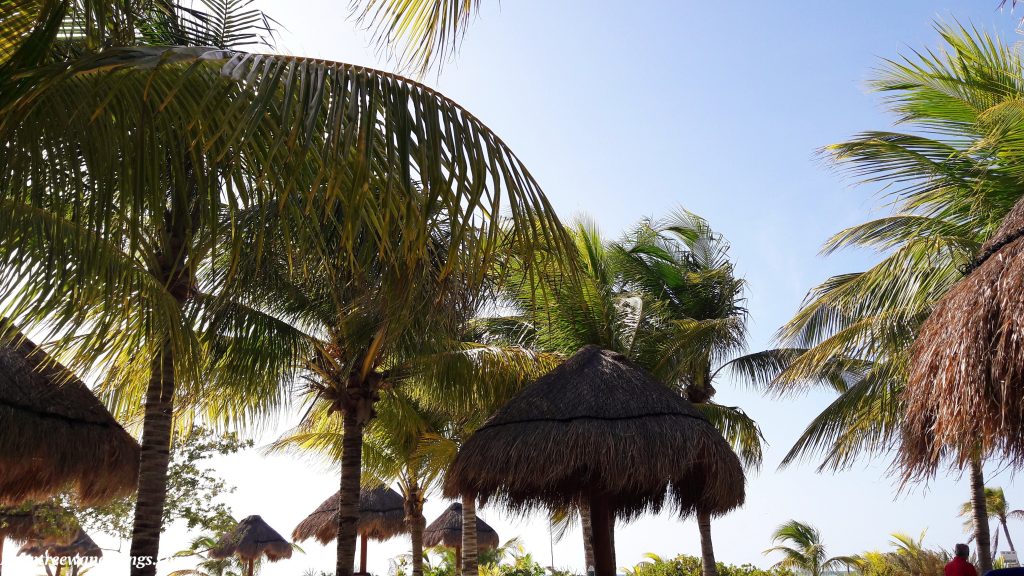 Our hotel:
We booked our entire trip through Better Places and didn't have much freedom in choosing hotels. Nevertheless we were very happy with ours. We stayed at Villas HM Paraíso del Mar. Most luxurious experience of my life. The lobby blew my mind, it was incredible. Very high, thatched ceiling which really gives you that paradise vibe. There was a soothing fountain in the middle with comfy chairs surrounding it. We got there too early to check in immediately but they let us lounge around the pool and beach till our room was ready. Let me tell you, eating amazing quesadillas poolside will really make you love your hotel.

Paraíso del Mar was actually an upgrade. At first, we were meant to stay at Villas Delphines, but I thought, let's go wild on our last couple days. I'd seen the pictures of Villas Delphines and it didn't appeal to me that much. That's totally because of me, my friend who I travelled with loved it but I got her to cave and take the upgrade. Our whale-shark-tour-friends happened to stay at Delphines though, so we did get to see the inside. They provide some very pretty cabañas with hammocks (seriously, the only thing missing from our own room) but our friends didn't have airco or Wi-Fi. I still don't know how they survived without airco (it gets sooo hot on Isla Holbox, you can't even imagine) but Wi-Fi is pretty easy to come by at restaurants. Quality is poor though, like everywhere, making this the perfect moment for your digital detox. Not great when you want to upload pictures to Instagram (see them here) but I survived. Anyway, there is plenty of gorgeous nature and fab houses to keep you busy without internet.
Don't believe me? Just look at these pictures: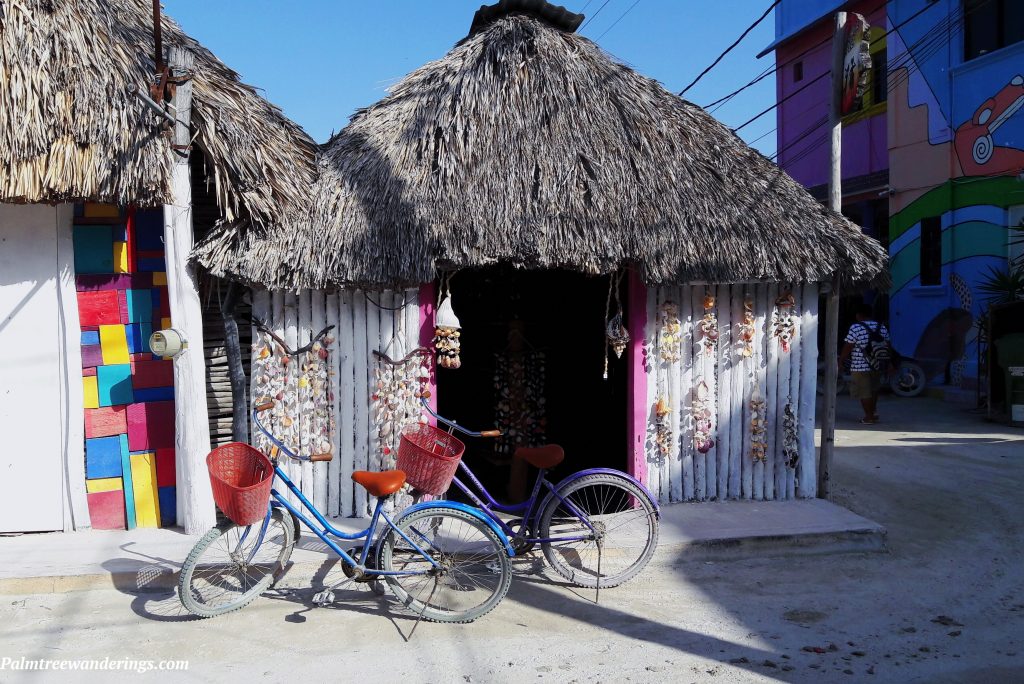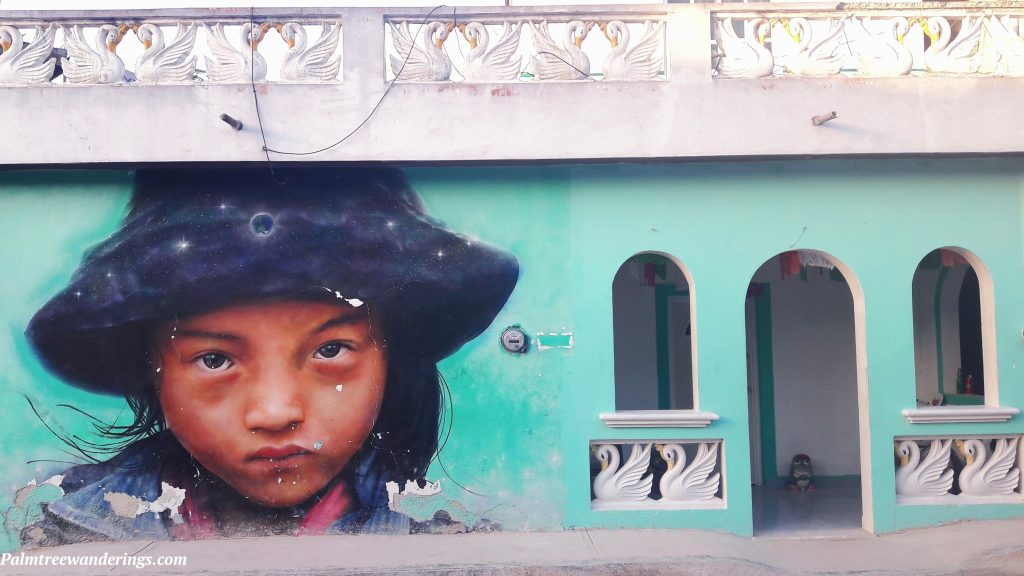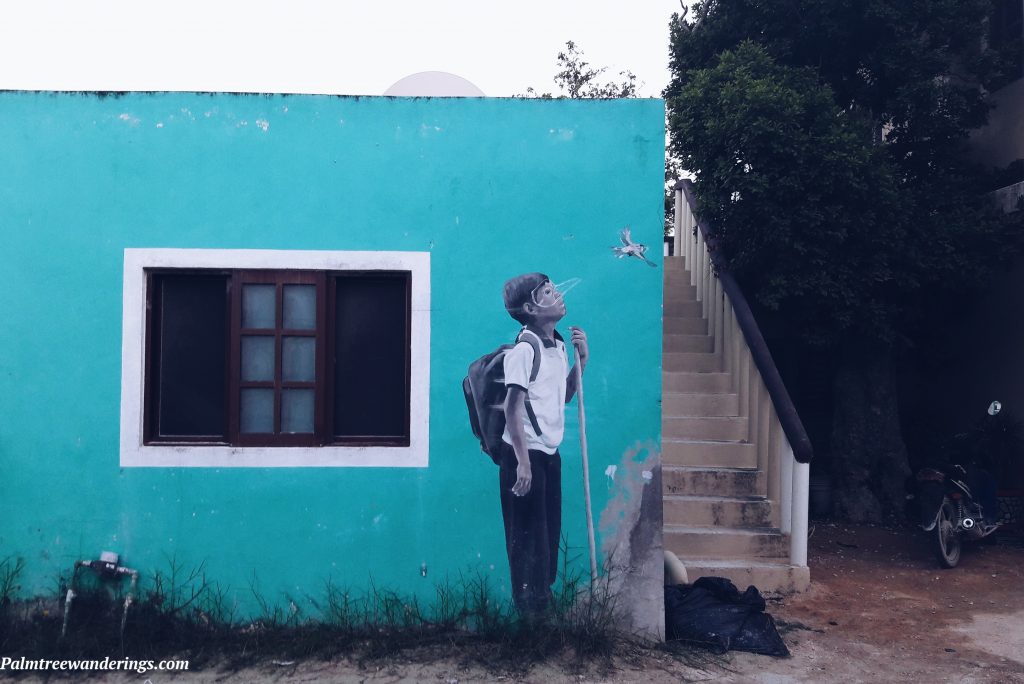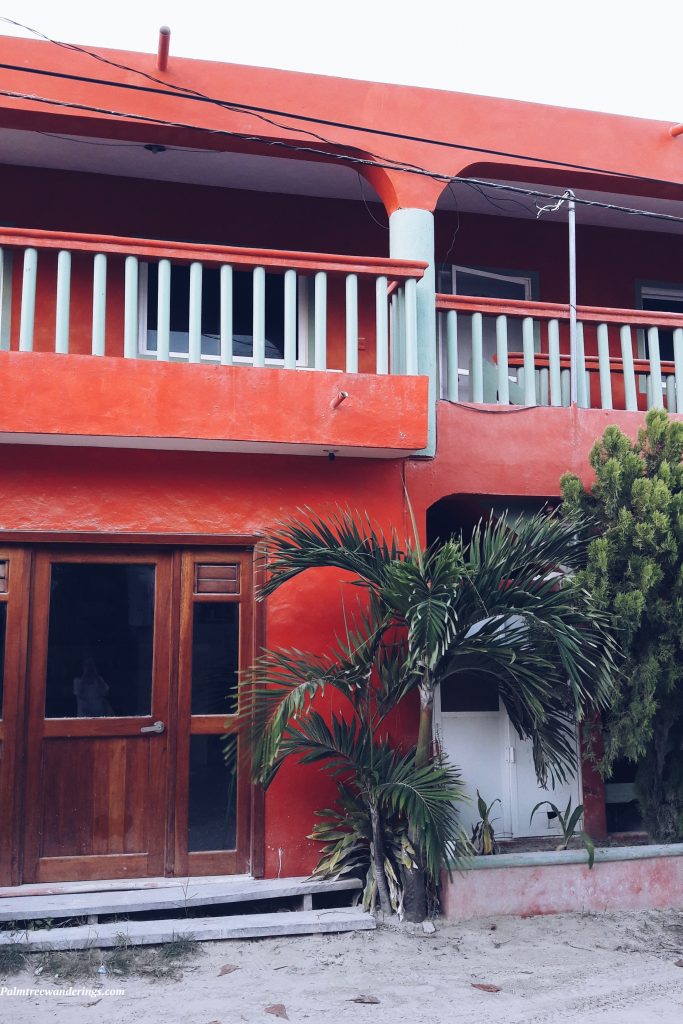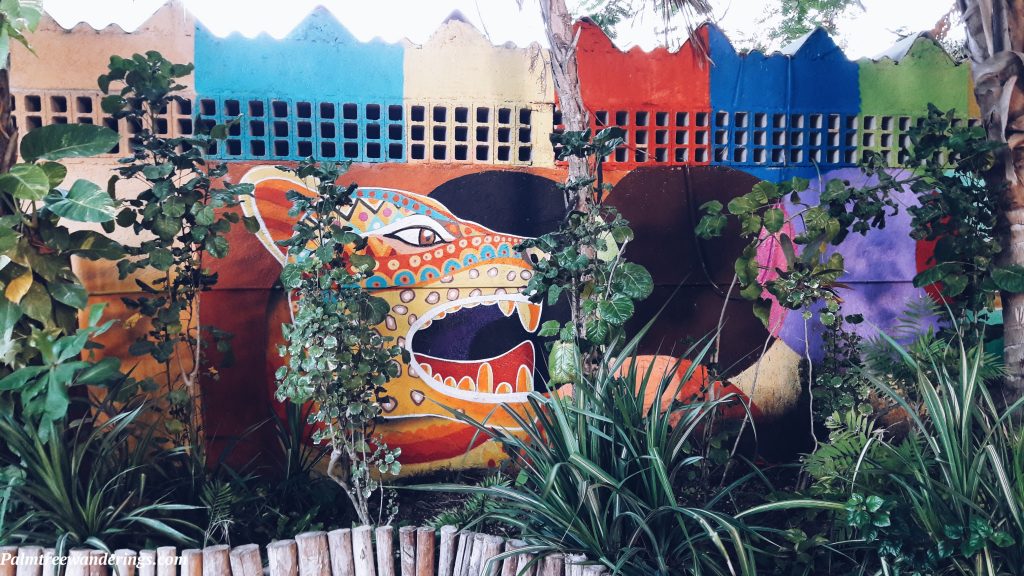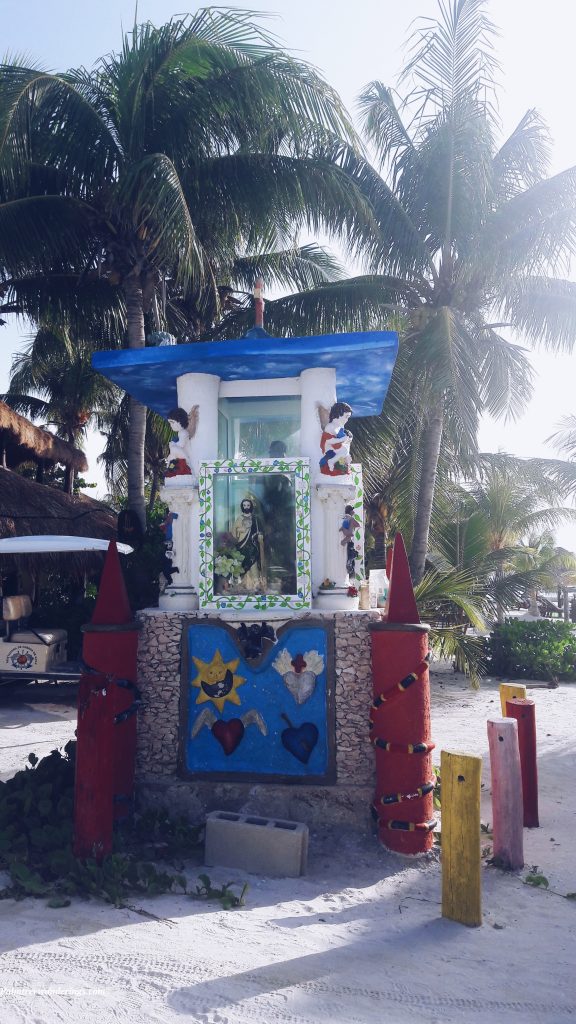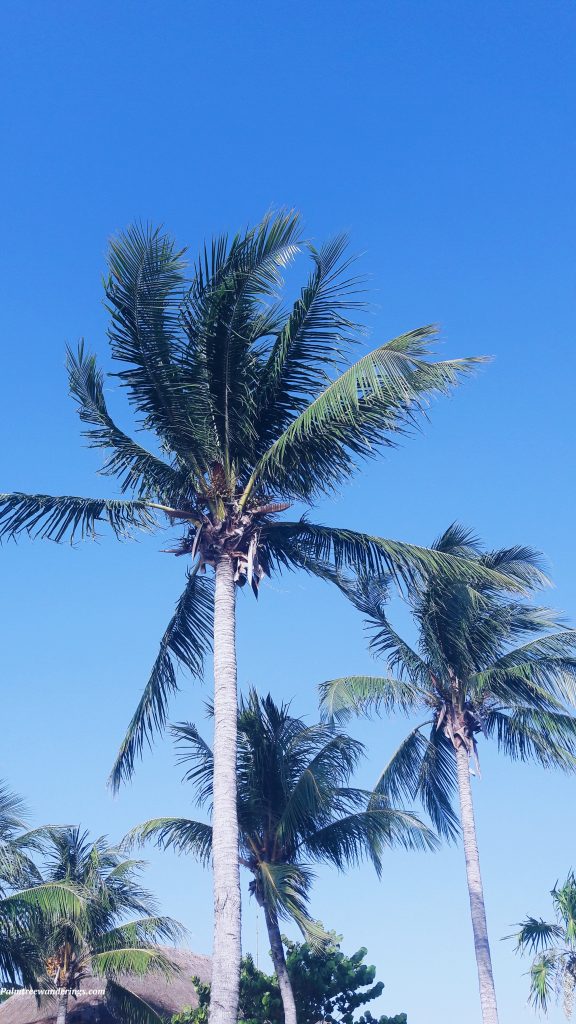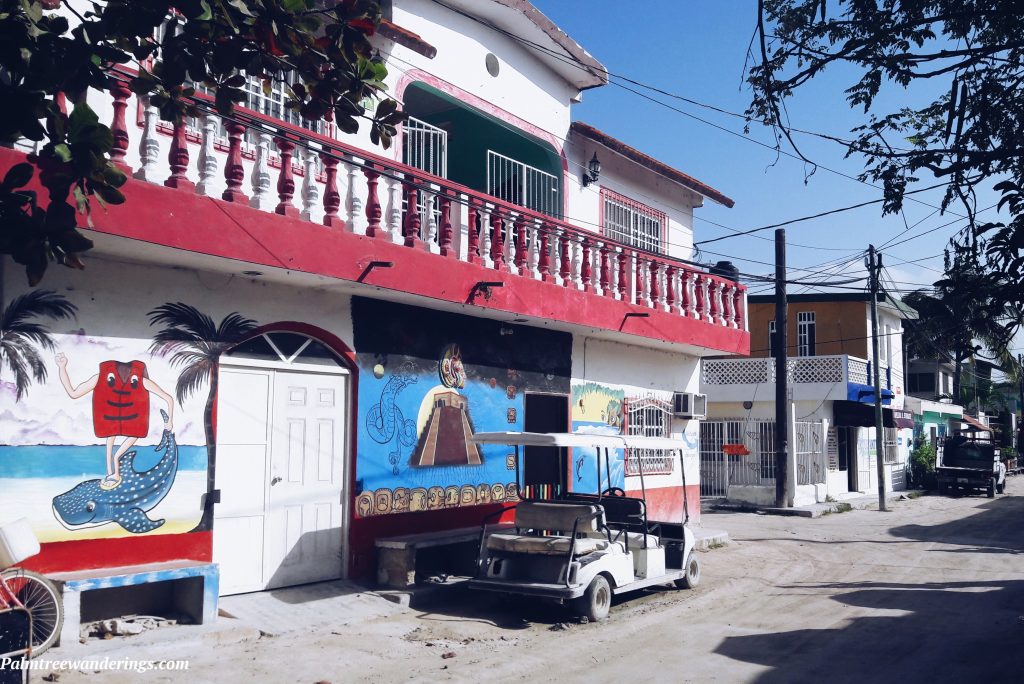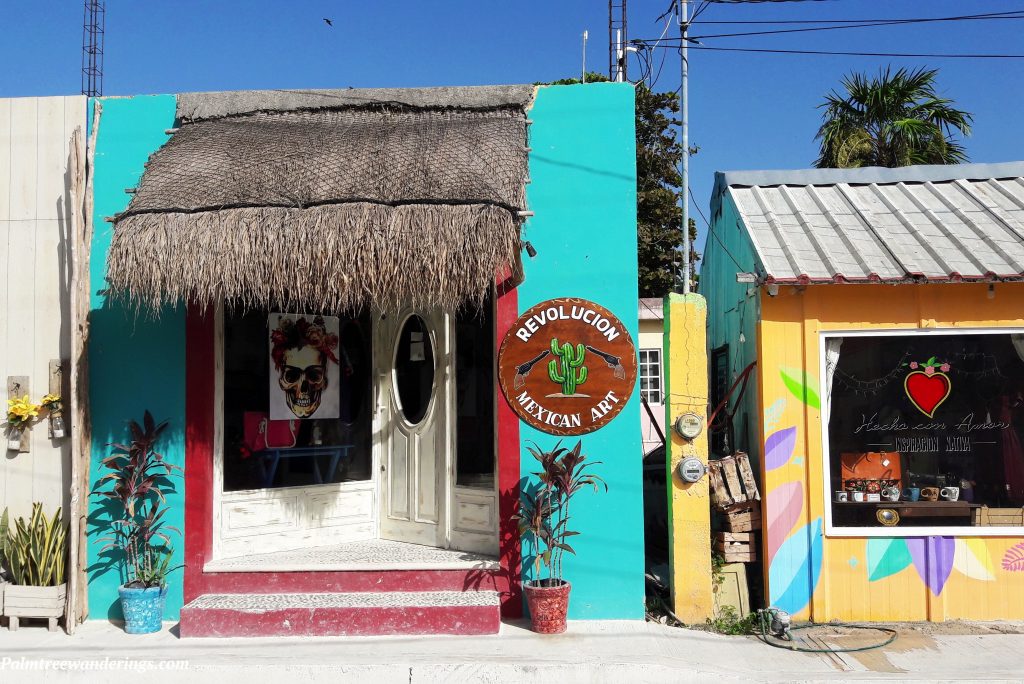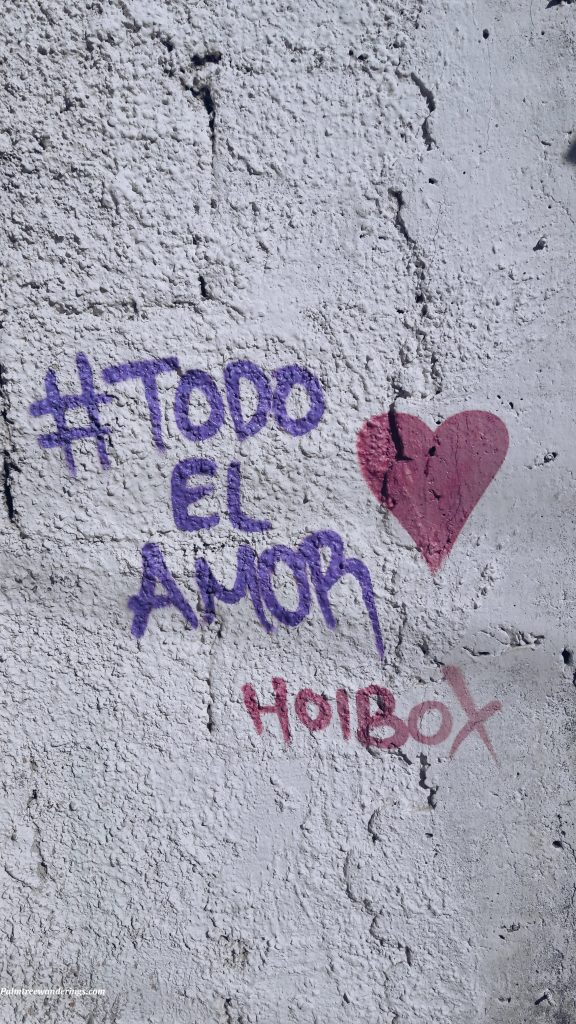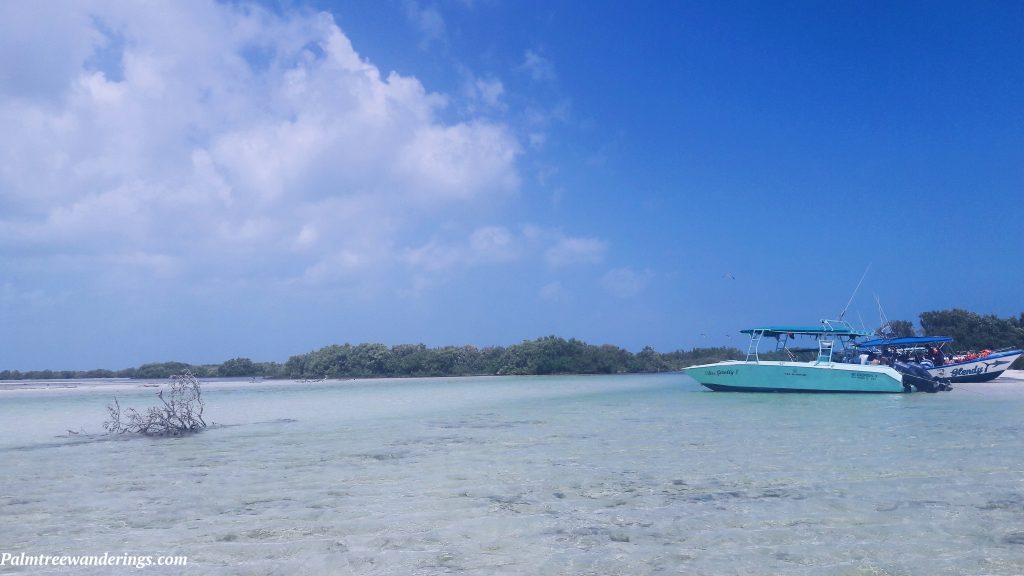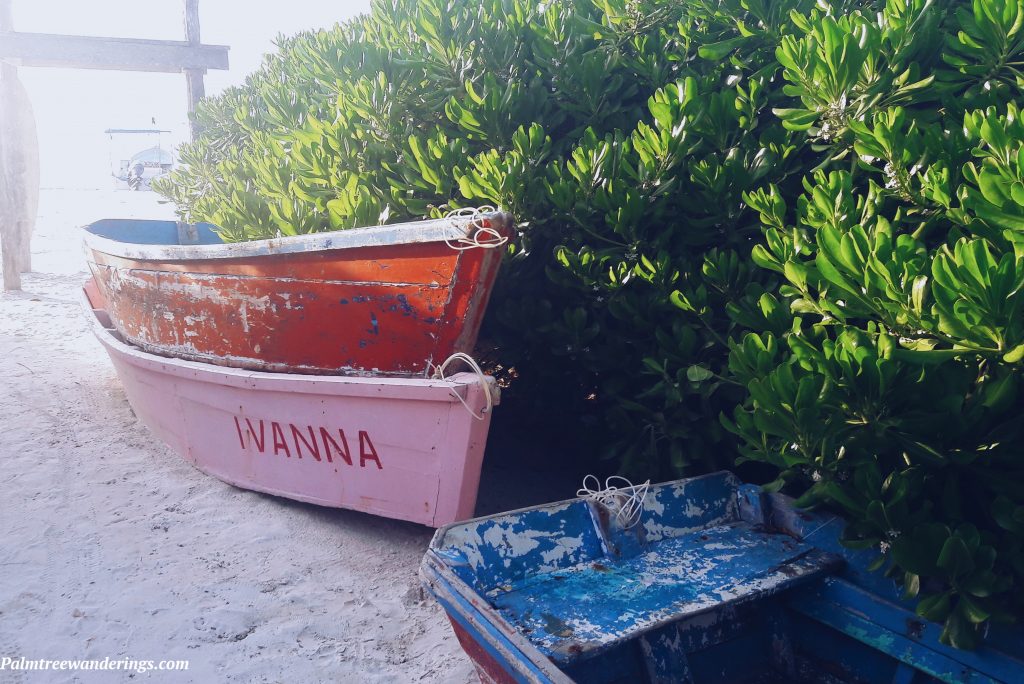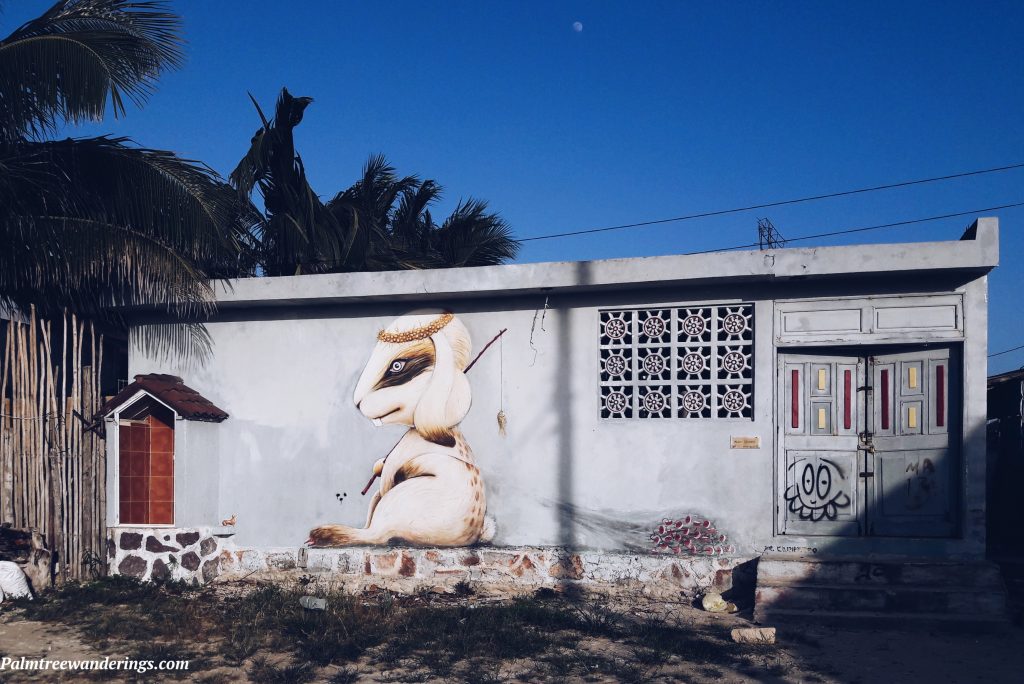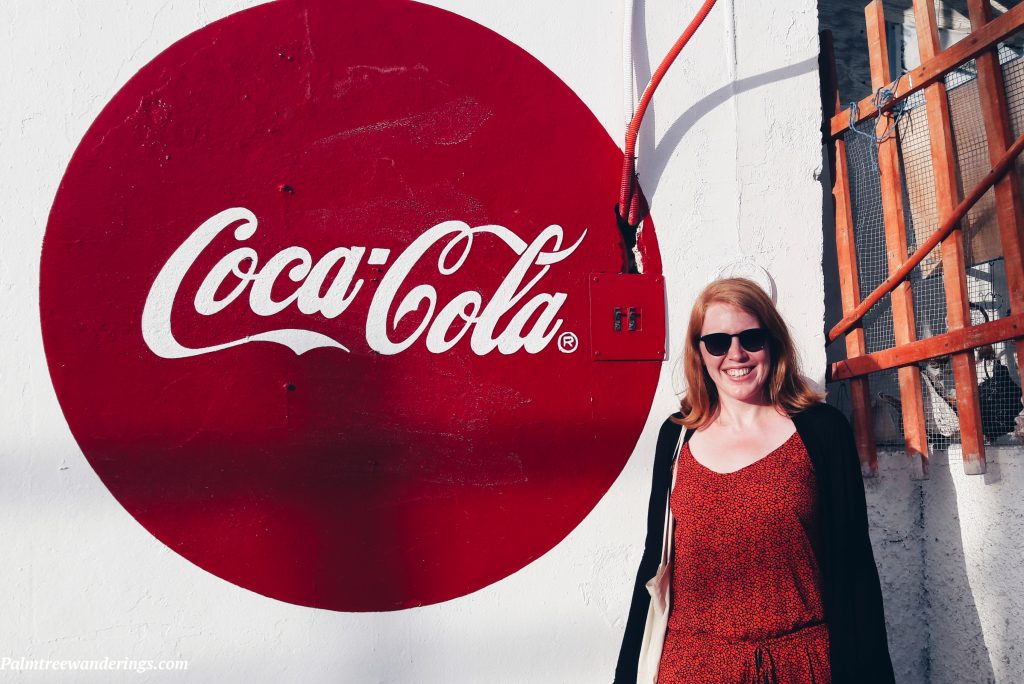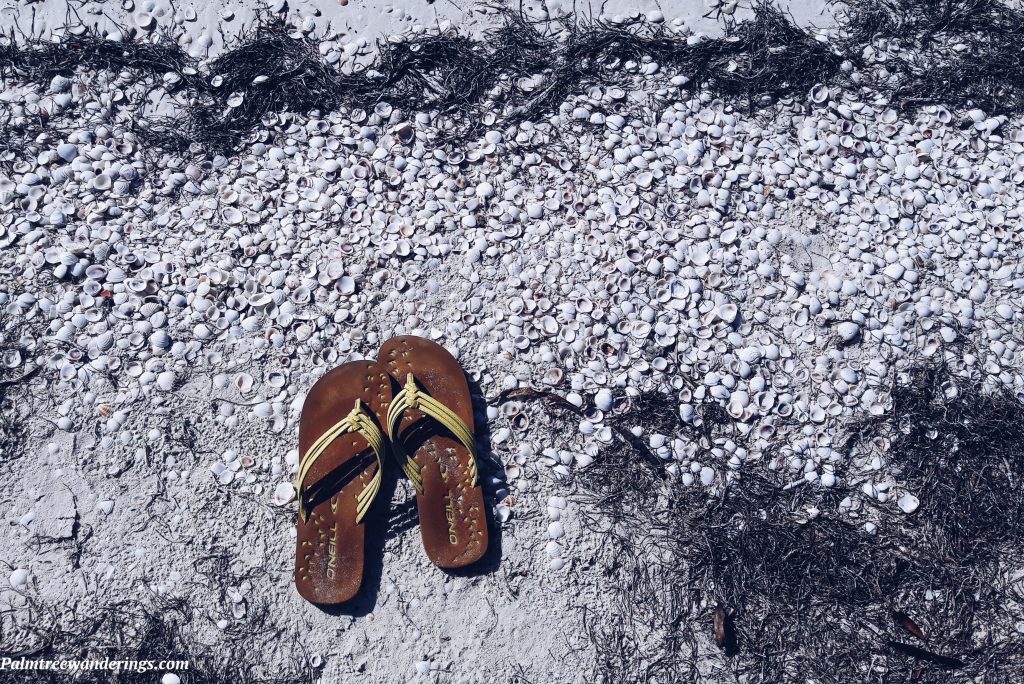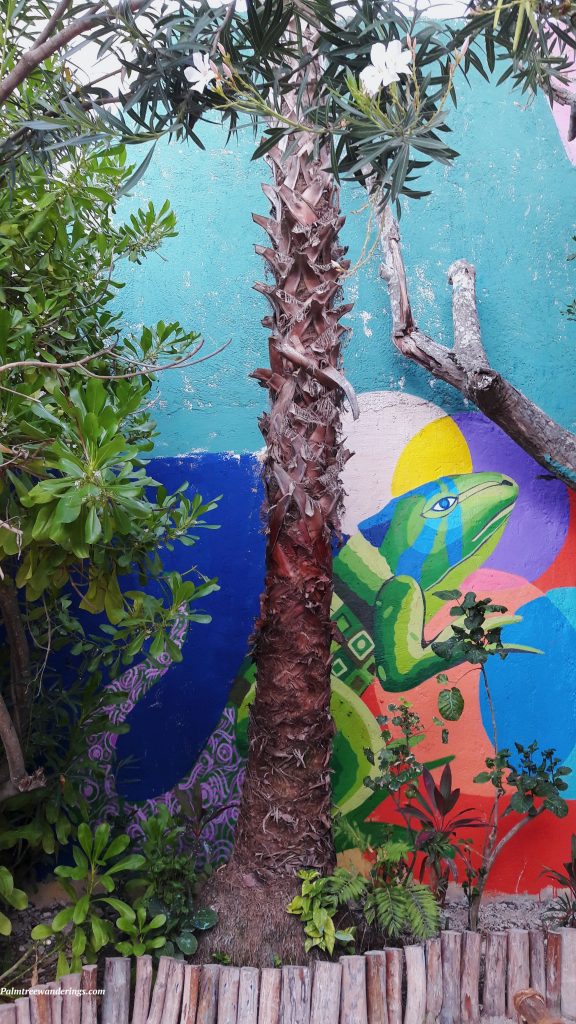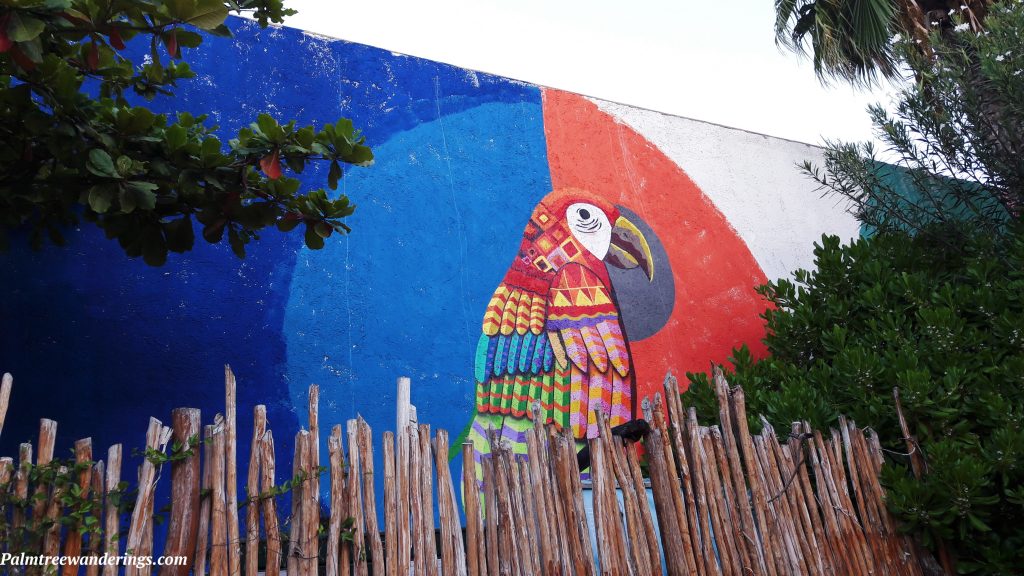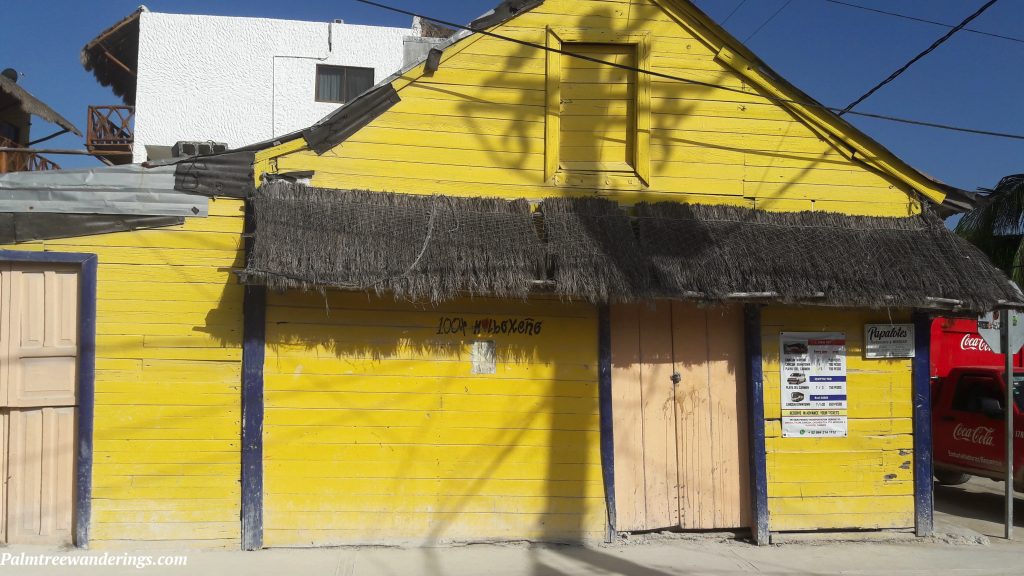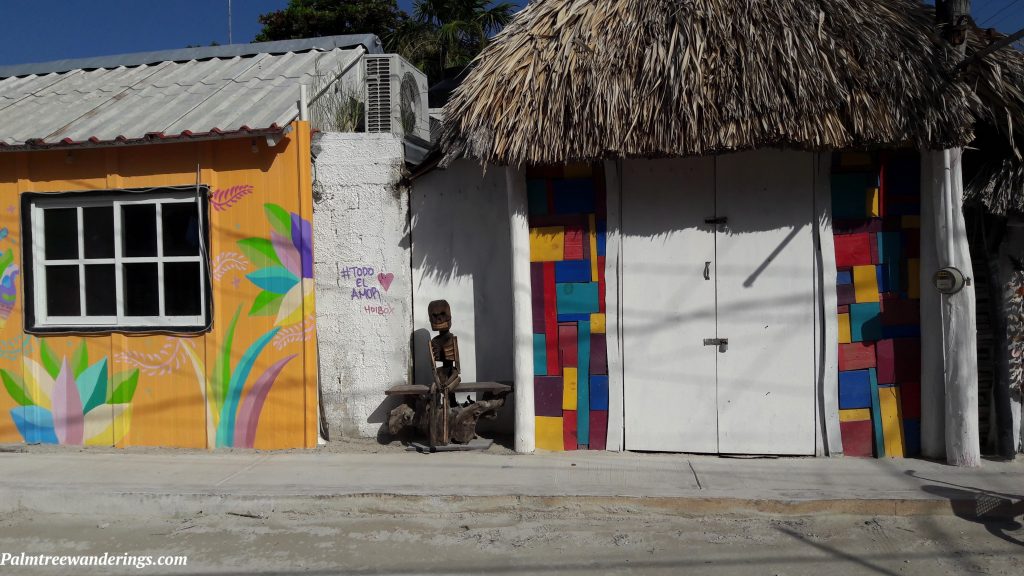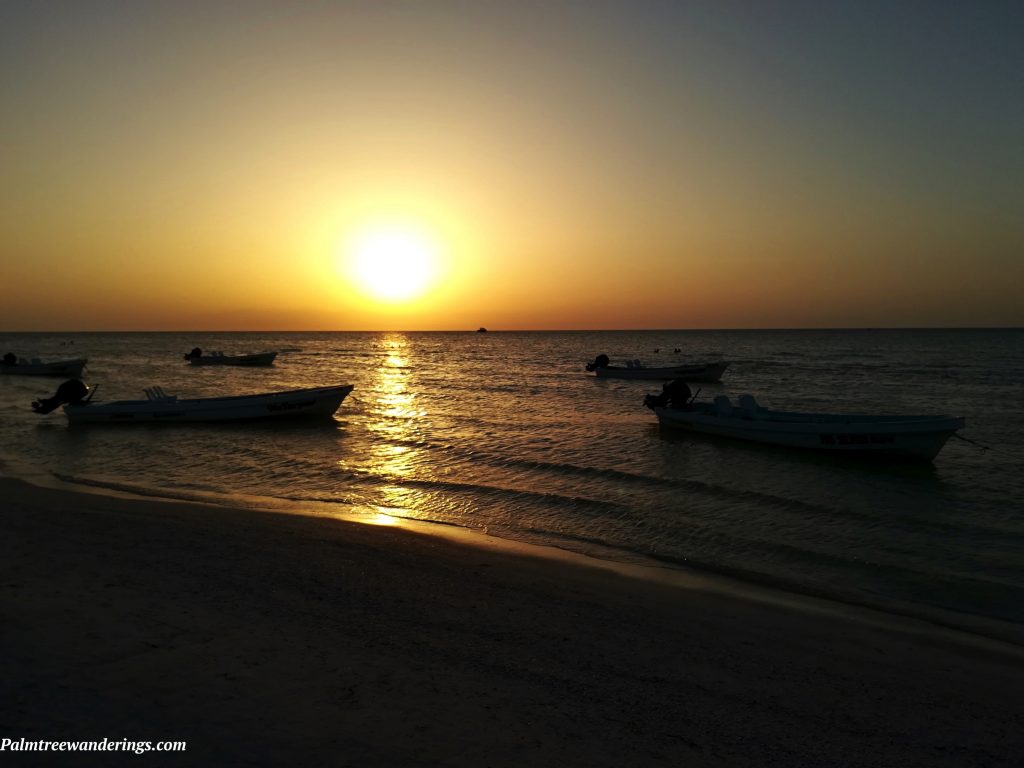 Bewaren
Bewaren
Bewaren
Bewaren
Bewaren
Bewaren
Bewaren
Bewaren
Bewaren
Bewaren
Bewaren
Bewaren
Bewaren
You May Also Like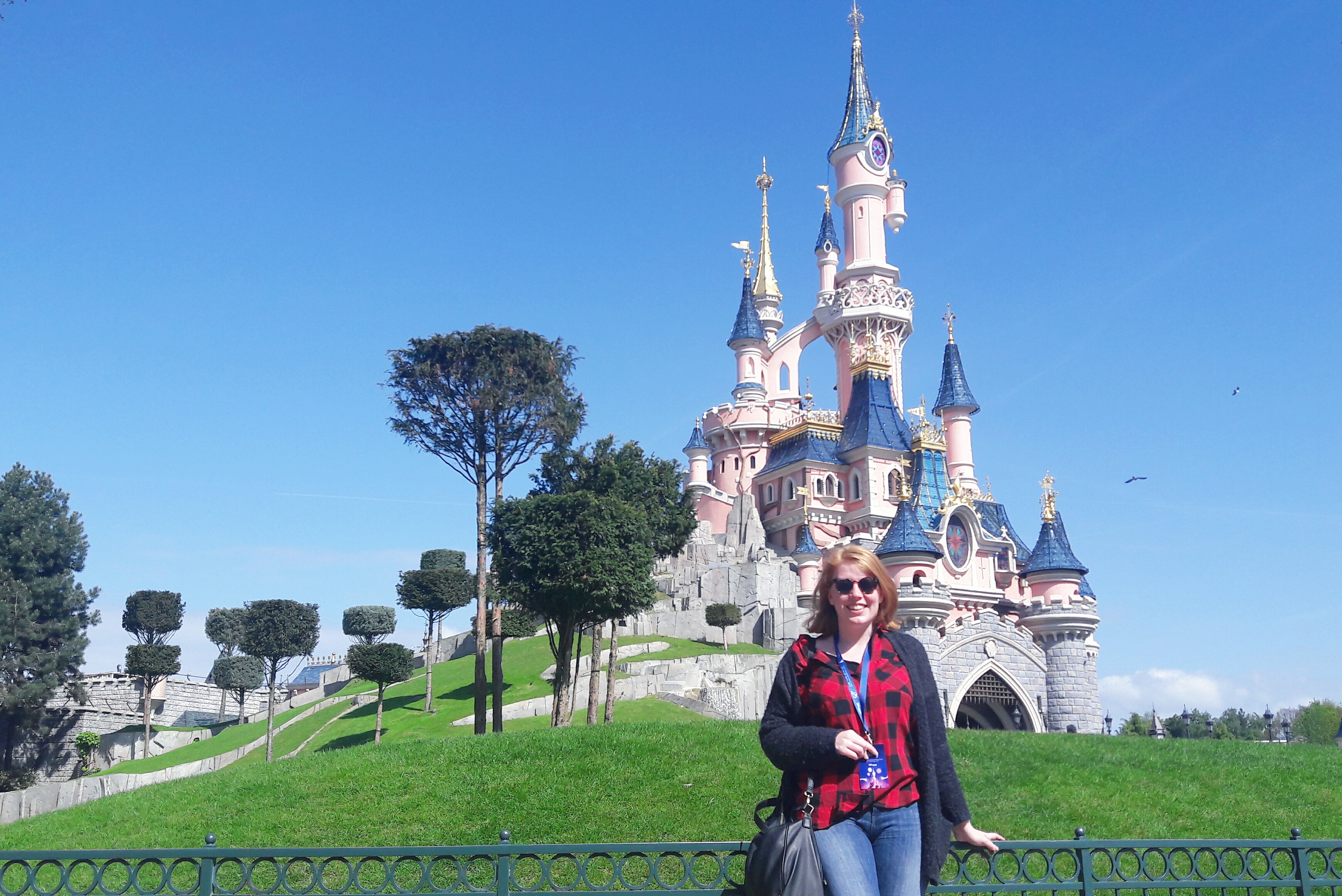 11/05/2017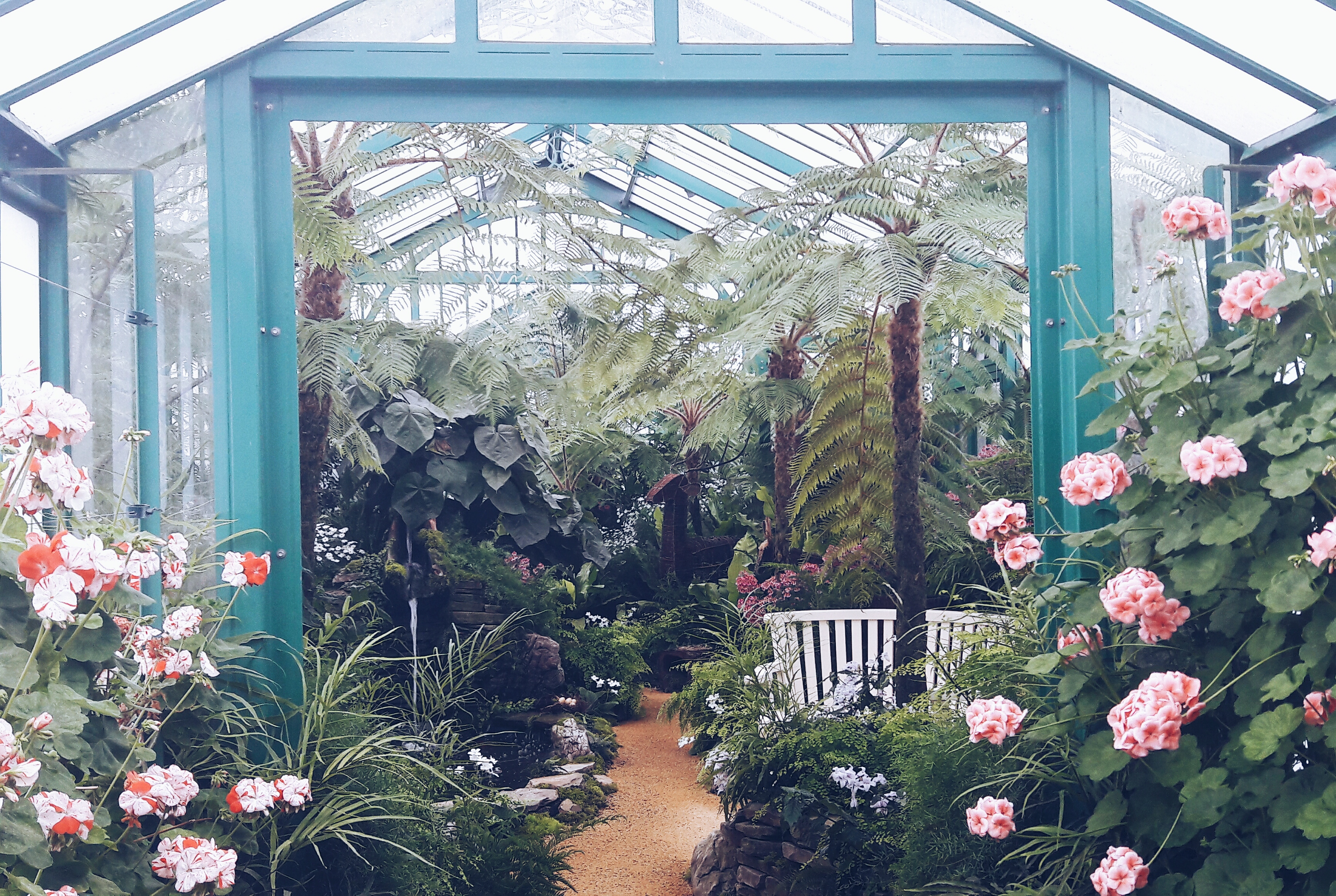 11/07/2017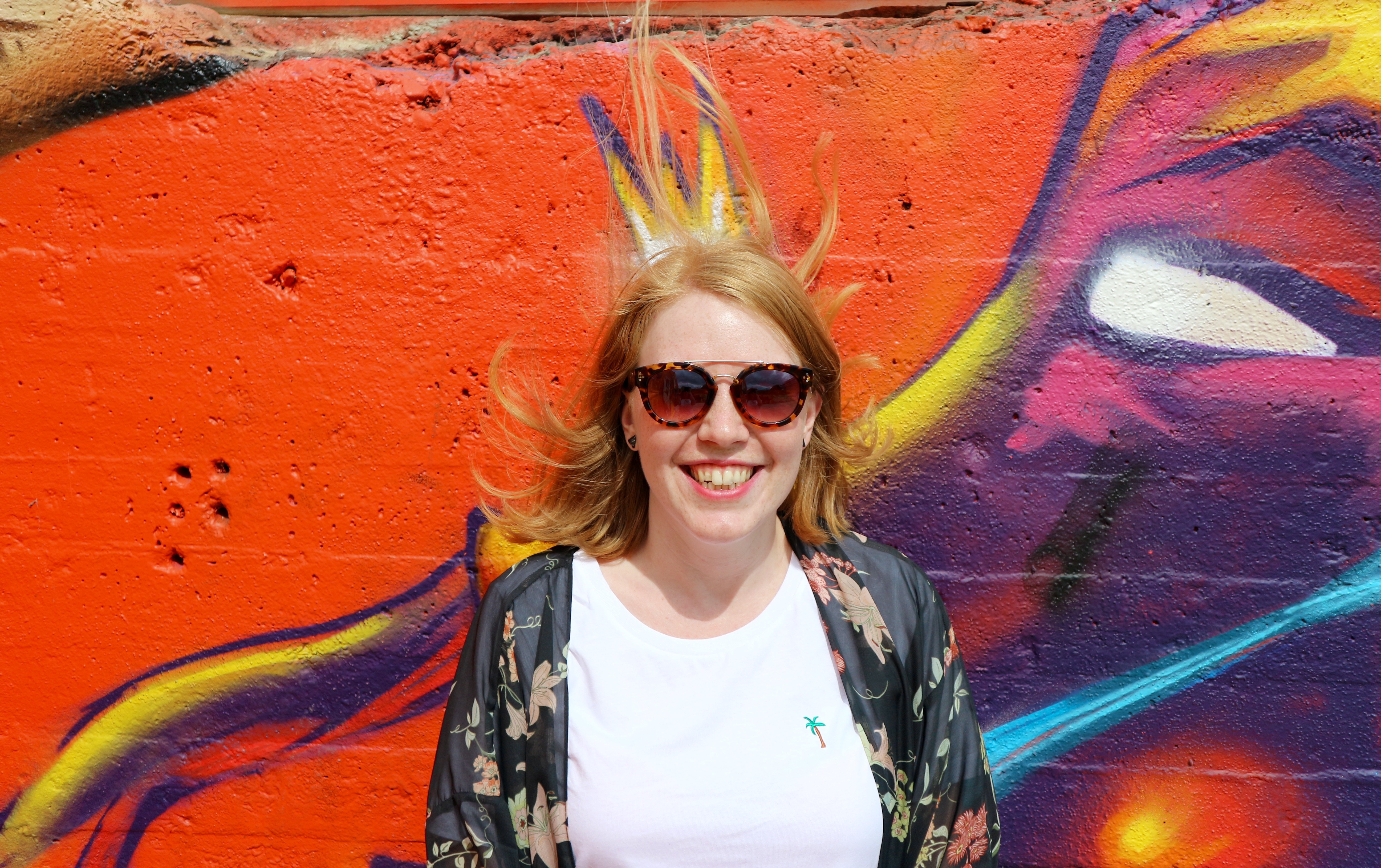 13/06/2017