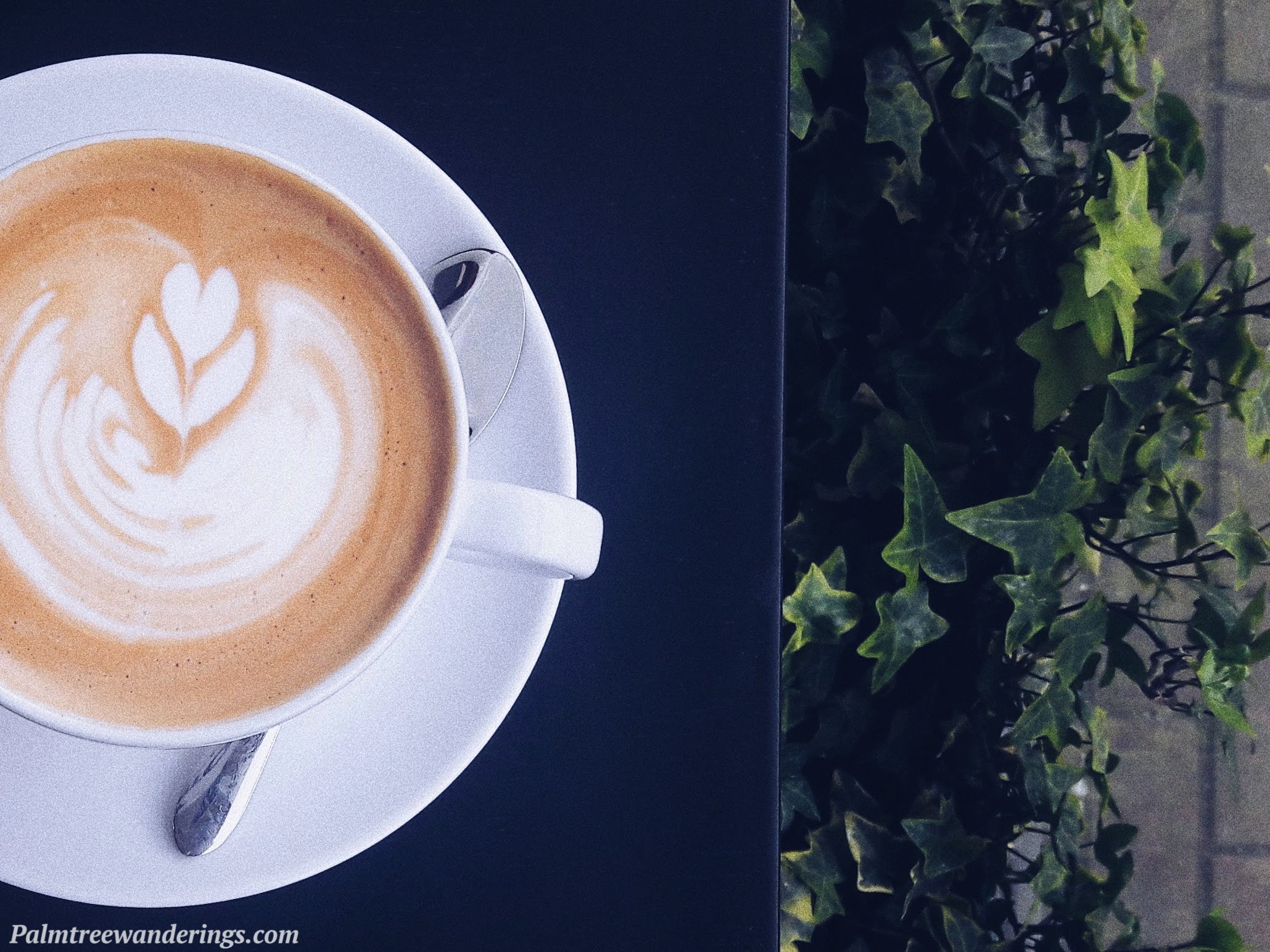 Riga: an alternative guide to the best coffee bars
10/04/2018
One of the biggest perks of living in Europe is the closeness of these amazing cities & countries, each with their own unique history and culture. It felt like I don't take advantage of that nearly enough, until a friend and I decided we needed a quick getaway to somewhere new. When I consider great weekend trips I always think about the grand capitals like Paris, Madrid, London, Copenhagen,… I'd never really given Riga a thought. Latvia wasn't on my to-travel-list but we found the cheapest tickets so we booked them without really knowing what to expect. I'm so glad we did. I've already posted a little preview of our experience with loads of pictures in my Riga Impressions Post but now I'm ready for a full-on guide.
I had never travelled to a former soviet country, mostly because of the cold, so I had no idea what I was in for. While prepping I asked around for tips and was surprised at how many people had already been to Riga. Apparently we weren't the adventurous pioneers we thought. Everyone was incredibly positive about it and convinced us the people are so nice (they are), the town is petite but cute (it is) and the cold is manageable (better than I would've thought).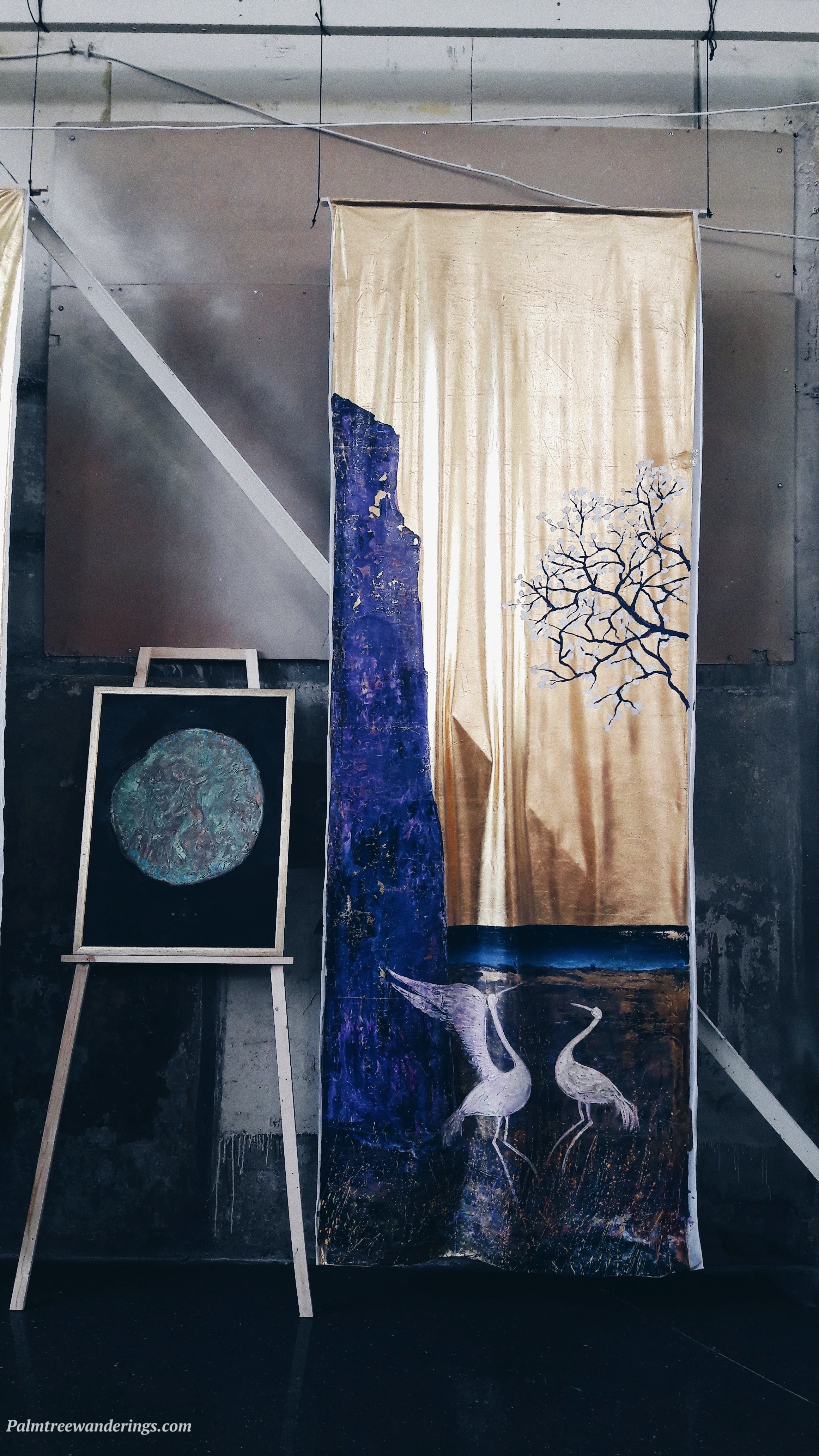 When in Riga…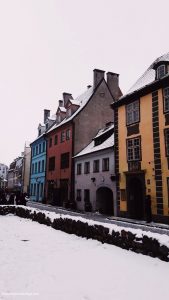 …you need to check out the architecture. Every architect-lover will find something great in Riga. Either the Disneyland-feel of the coloured houses in the old town center or the stunning Art Nouveau around Alberta Iela. (Iela means street btw)
Another tourist must-see is the Central Market. The largest market/bazaar of Europe and an architectural highlight. Why you ask? The people of Wikipedia have this nice piece about its history. All I can tell you is why I liked it personally: Cause it wasn't as crowded as other markets I've visited (looking at you, Barcelona) but still had plenty to offer. It's mostly meant for locals (or tourists with kitchens) to buy fresh produce but there were a quite a few stands with cheap take-out food. It really is enormous, with vendors in the five large zeppelin hangars and even more stalls outside. I was surprised by the amount of pickled gherkins on sale, like buckets filled to the brim. Another surprise (a lot more fun than the gherkins) was the exhibition of local artists in one of the hangars.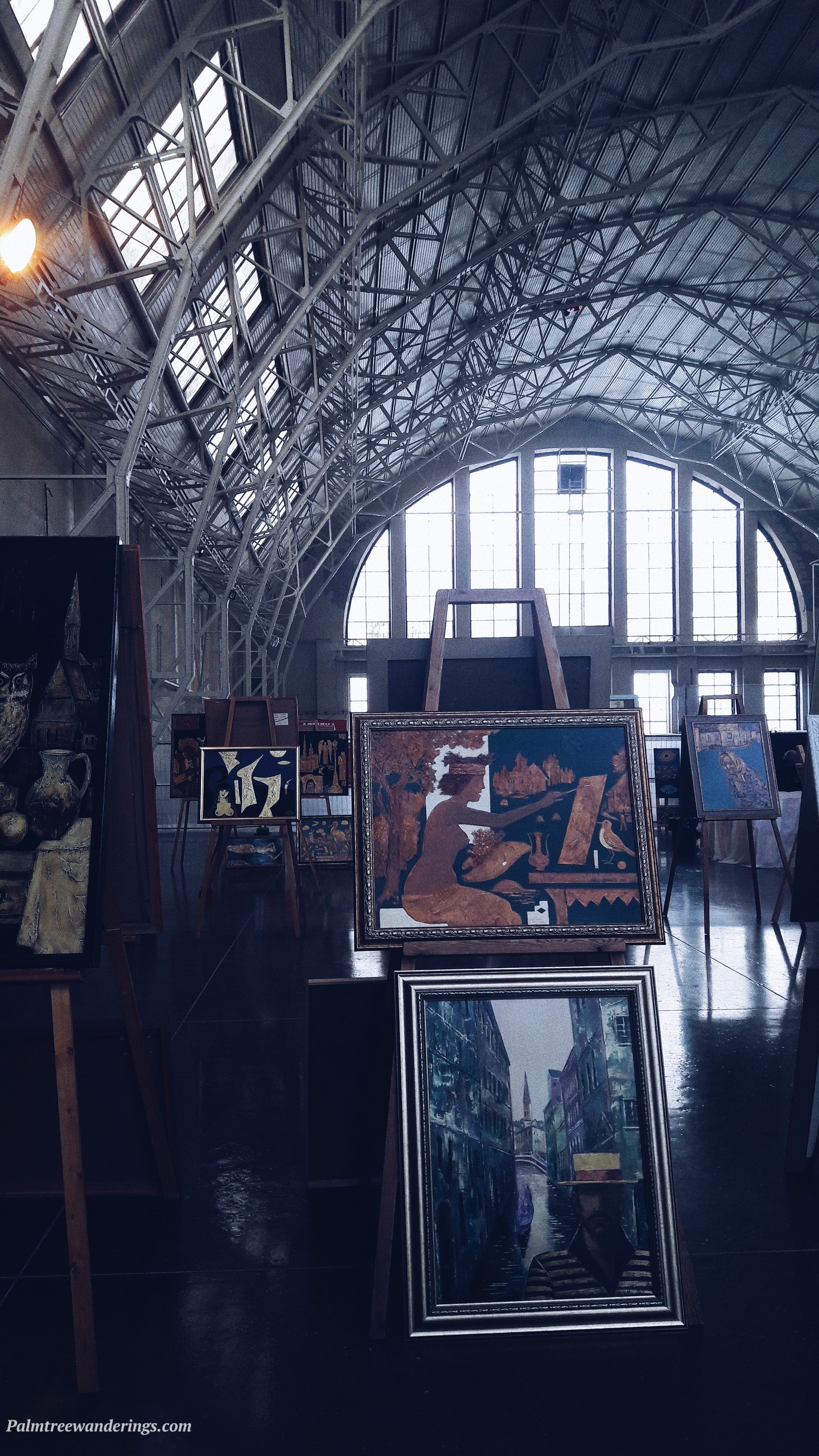 What to pack (read: how to avoid becoming Olaf):
We knew going in February meant it would be cold. Very cold. I also knew it would be snowing but somehow still wasn't really prepared. We'd had a little snowfall in Belgium early February and life kinda stopped. People were warned to stay inside (so far so that our government told people to please work from home instead of braving the icy roads), hospitals filled up with people who had ignored this, gone outside and broken something and most planes were either delayed or simply cancelled. We don't really deal with it well.
Luckily, by the time we left for Riga, snow had already vanished in Belgium and our plane left without problems. I had a window seat (yay!) so as we closed in on the city I could see its surroundings were all white. Like literally, everything covered in snow. I was a little scared our plane wouldn't land on a snowy runway but quickly learned the Latvian attitude to snow: Nobody cares. The plane landed, even though I couldn't even see the runway, we were warned the stairs could be a little slippery and that's that.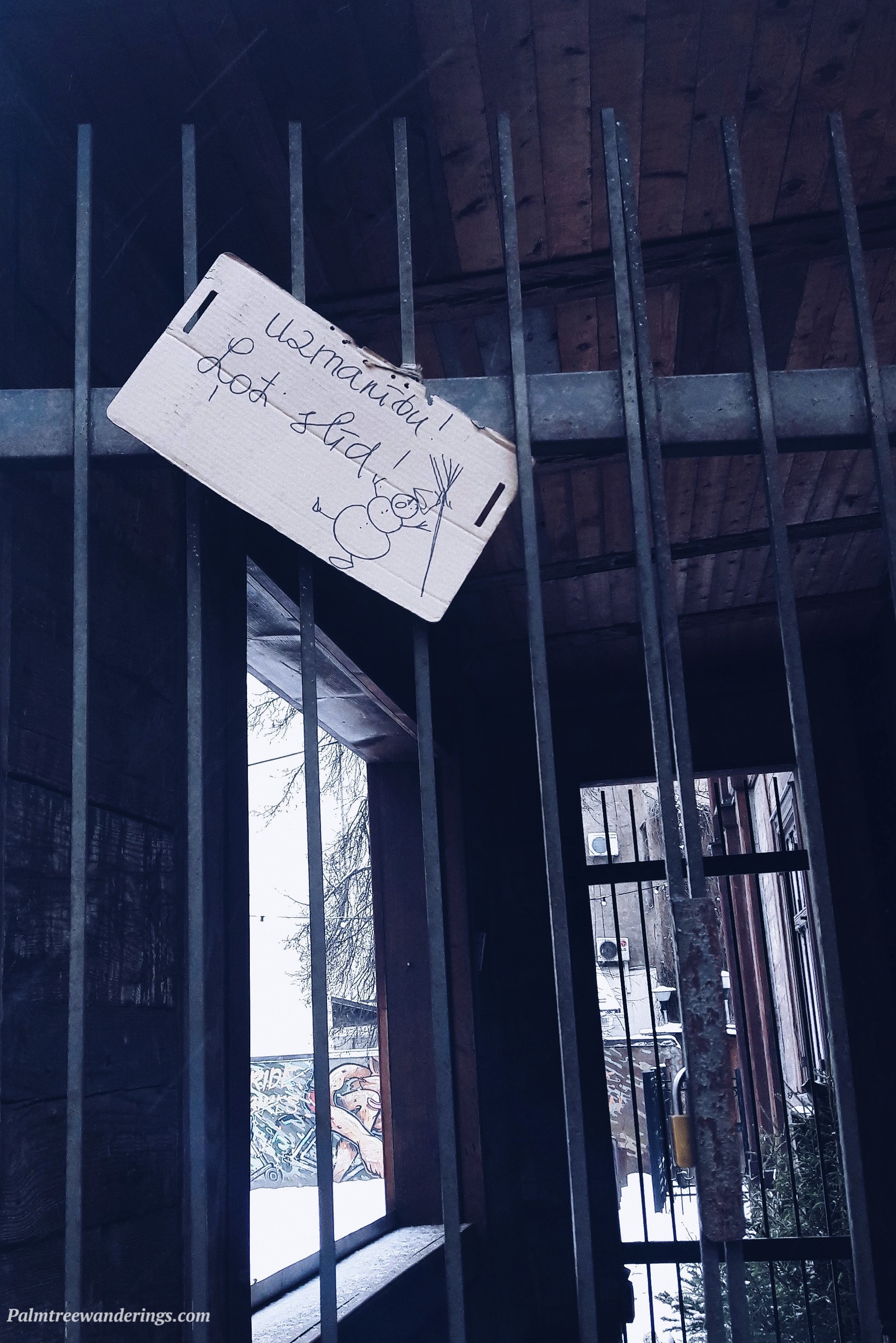 It kept snowing the entire weekend we were there and the white kept piling but nobody minded. The Latvians seemed more annoyed with those silly tourists trying to walk carefully (read: slow) on slippery side-walks. And I gotta admit, after a day or so you get used to it and you're the one sighing because of the tourists in front of you. Certainly changed my perspective on how we react to snow in Belgium.
Like I said, we don't handle it that well, which was also obvious in our luggage choices. I had packed my fluffy fake-fur coat (smart!) and sneakers (not so smart). My friend brought boots and a jacket but was still cold for most of our trip. From our experience I'd say it's essential to bring:
snow boots and warm socks (don't be like me, don't let your feet get soaked)
fake fur coat (best.thing.ever, kept me warm even better than I expected)
scarf, beanie and gloves (just trust us on this one)
hand lotion and lip chap
anything that'll keep you warm (go wild)
If all else fails, there are enough cosy places in Riga that'll heat you back up. Read on for my favourites.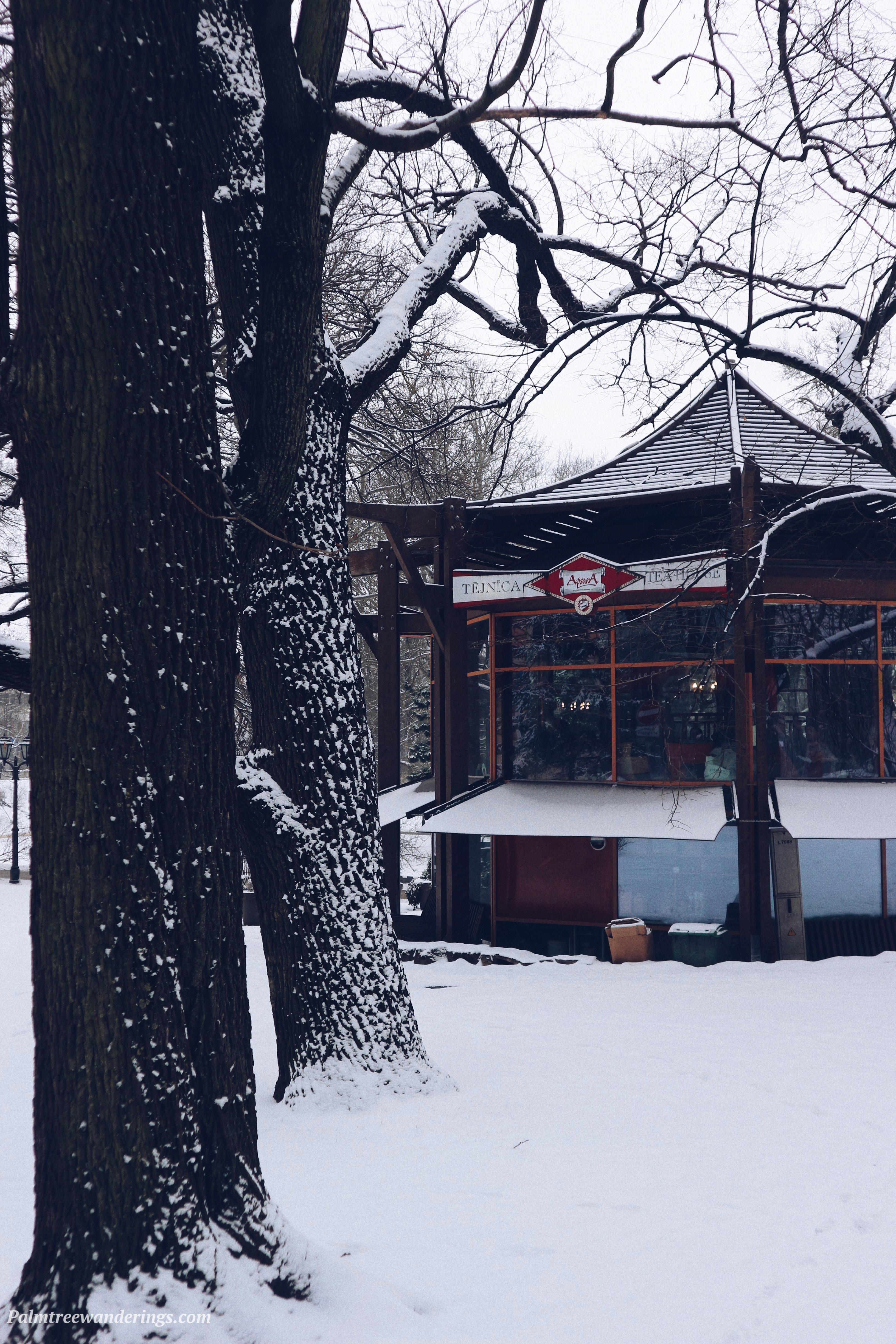 Best places to keep warm:

Rocket Bean Roastery:
Miera iela 29 – rocketbean.lv
This place was all over Instagram when I researched our trip and I totally get why. It's an amazing spot to relax and spend the afternoon with some incredible coffee. The wooden interior and copper lights give it this very cosy vibe, you can feel your fingers defrosting just from stepping in.
They serve a brunch that looked delicious and seemed to have everything anyone could want and plenty more. Unfortunately we'd already eaten too much (at Riits, see below) so we settled for the coffee. Settling is probably the wrong word, as they had an amazing selection of coffees from around the world. We were lucky to have a friendly waiter who explained all the different backgrounds and flavours to us. He really took his time for it so he immediately became my favourite waiter in Riga. They also had quite a few ways of making slow coffee so obviously I had to try a new one. We went with the syphon, which you can see below. Tasted amazing and made for quite a spectacle. Loved it.
Miit:
Lāčplēša iela 10 – miit.lv
My second favourite place to have coffee. The problem with only being in Riga for a couple days is you can only have so many brunches and unfortunately we faced the same issue here as we did at the Rocket Bean Roastery. Even though we got there late afternoon, you could still pick something from the brunch buffet. Although it looked amazing, we couldn't eat another bite after stuffing ourselves earlier on at the Index Café (see below). We did have coffee however, which was great. I also noticed a lot of people were working here, everyone seemed to be typing on a laptop so it looked like a digital nomad hub. It was pretty relaxed, quiet with a lot of power sockets everywhere so if you're looking for a place to work in Riga, this is a fun option.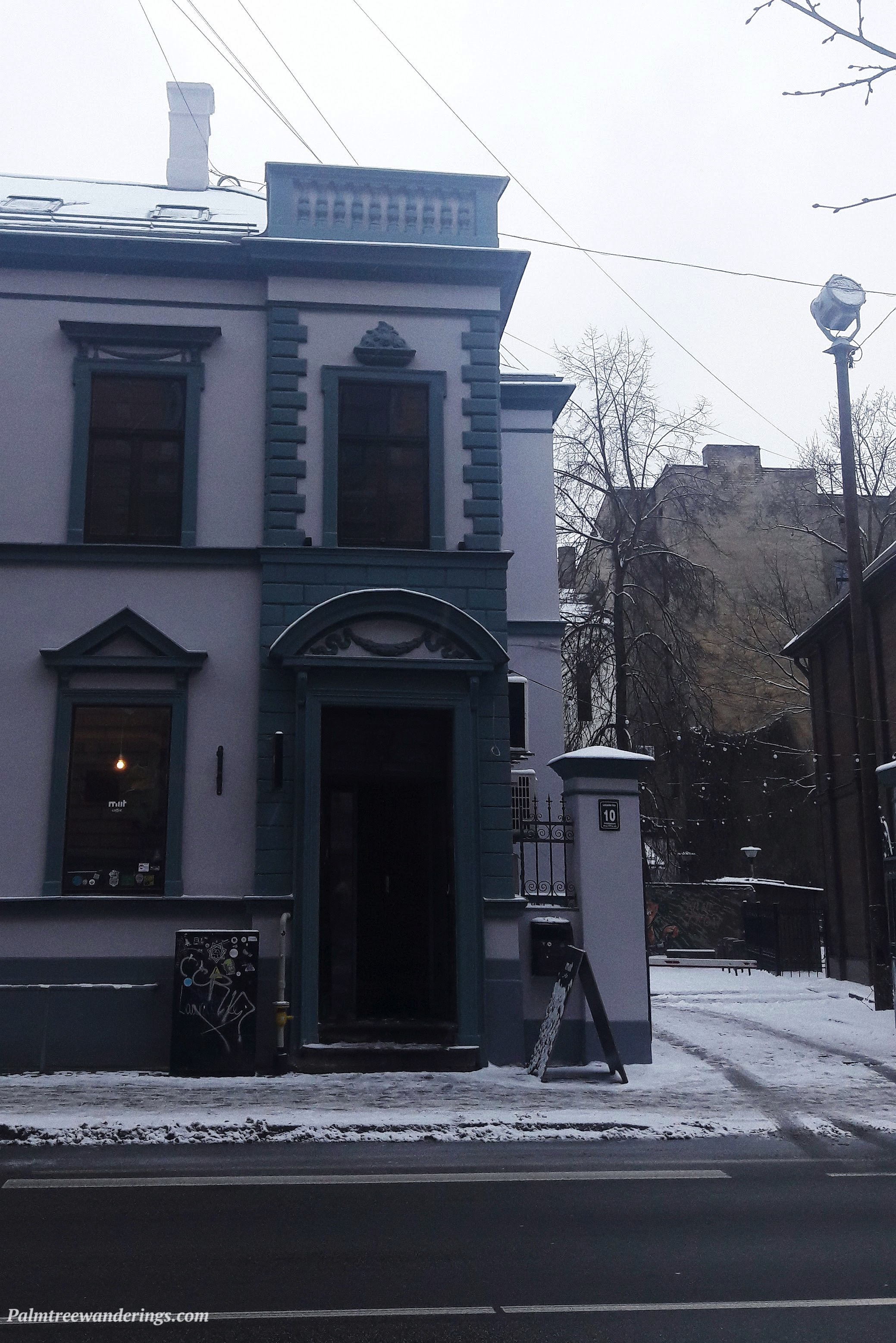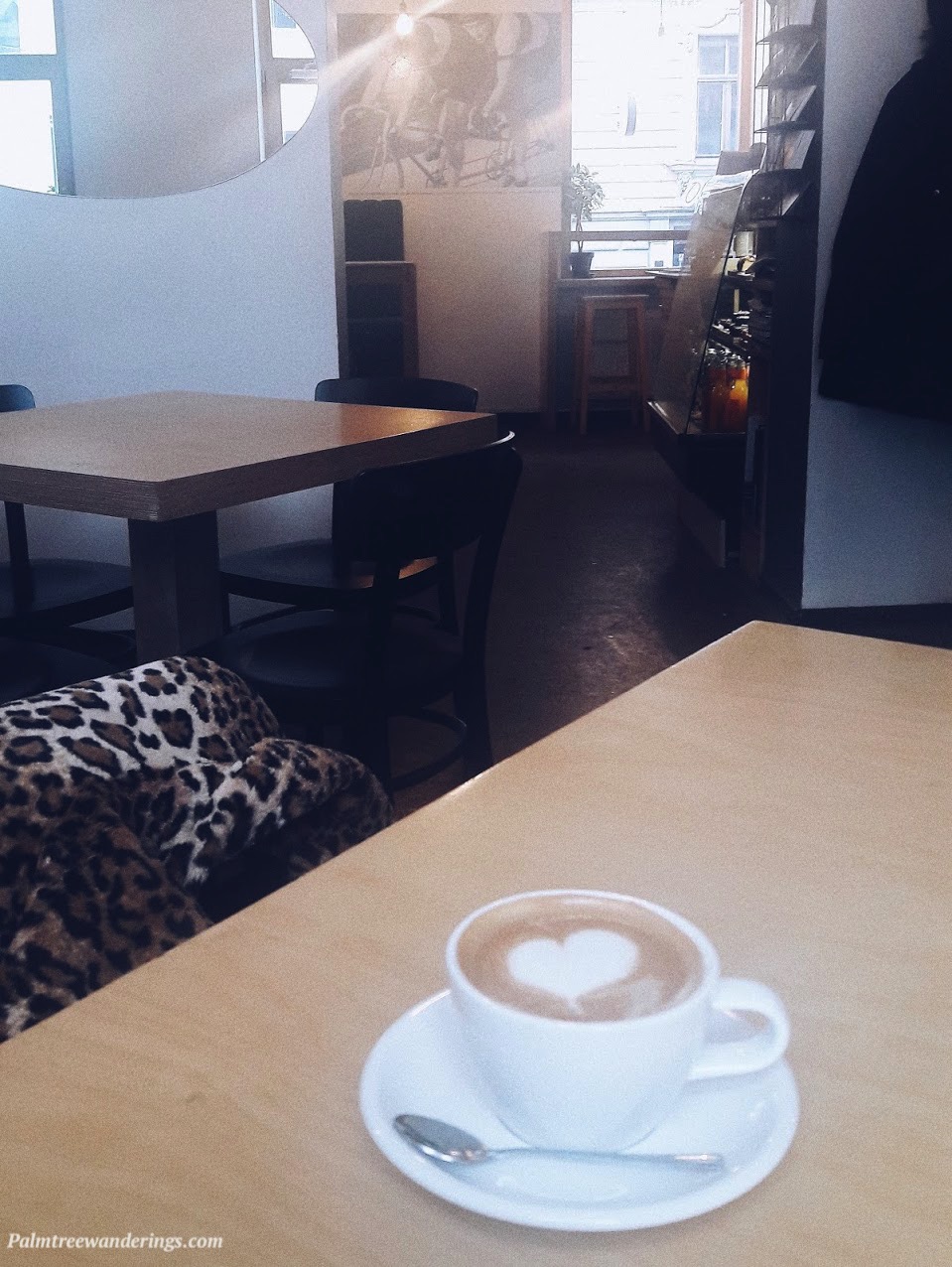 Restaurant Riits:
Dzirnavu iela 72 – restoransriits.lv
A very cute little restaurant, with roses on the tables and adorable bird houses on the wall. You immediately feel very at ease here. They serve brunch right up until 12PM but it's very different from the brunches we saw later on (at RocketBeanRoastery or Miit). This is a proper restaurant where you can only order dishes from the menu, where at the others, brunch meant a buffet. I like both, I love everything with eggs & avocado, really, but if you prefer the buffet style, you're at the wrong address here. If, however, you like eggs benedict, this is the place to be. They were amazing! Restaurant value at low prices (at least, to Western-European standards).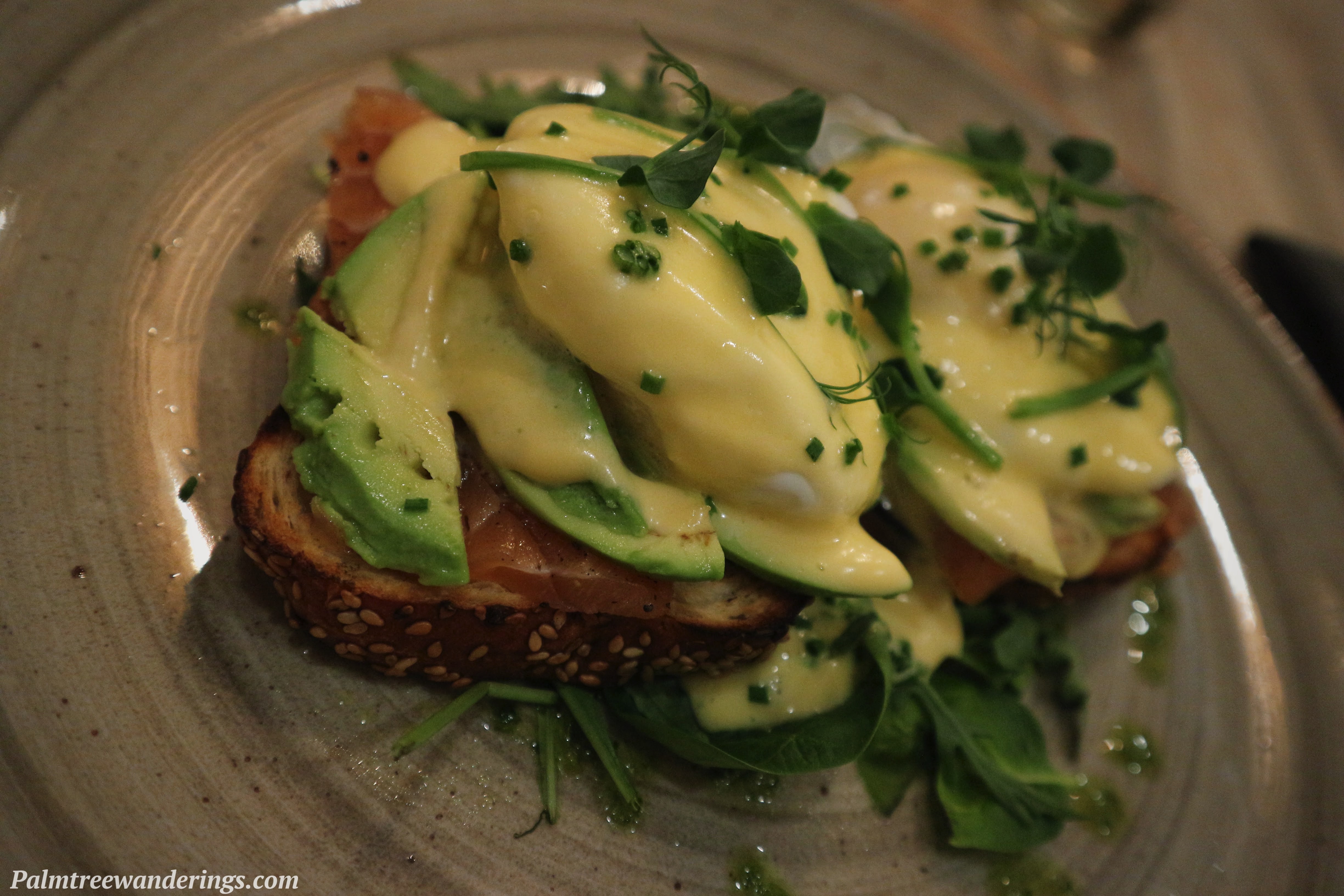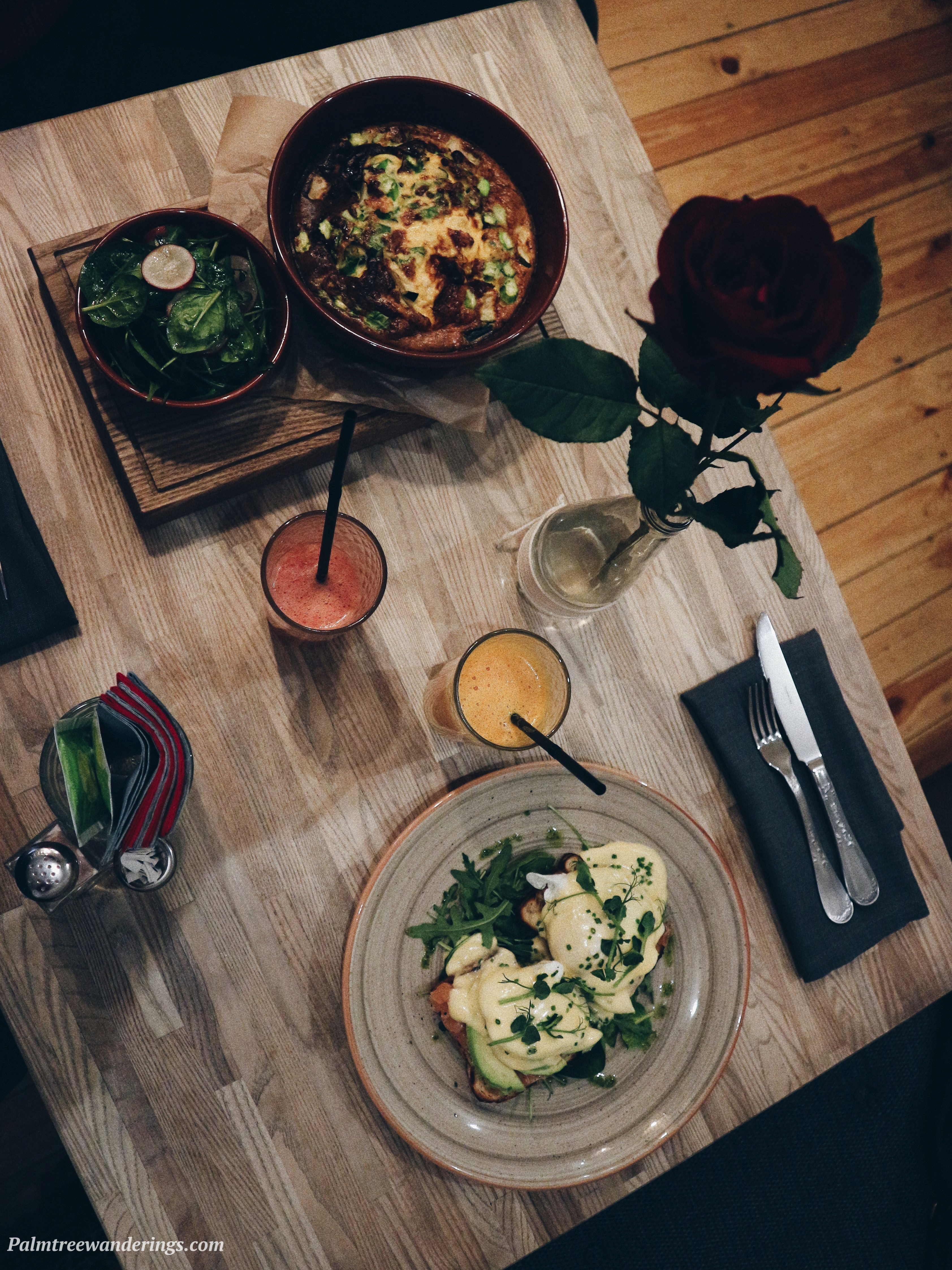 Index Café:
Brīvības bulvāris 32 – indexcafe.lv
A very modern interior with a quirky side. We took a seat at the window (snow is much more enjoyable from inside) and noticed the walls were covered in fun drawings of people. I love little things like this. The staff was incredibly helpful. The menu featured a lot of choices but when we wanted to order they told us they only had a couple options, not everything on the menu was available. I hope this was a one-time thing. Lucky for me, the pasta I had my eyes on was possible. The food was good, the coffee I had after was better. It makes for great pictures but next time, I would rather try the food at Miit.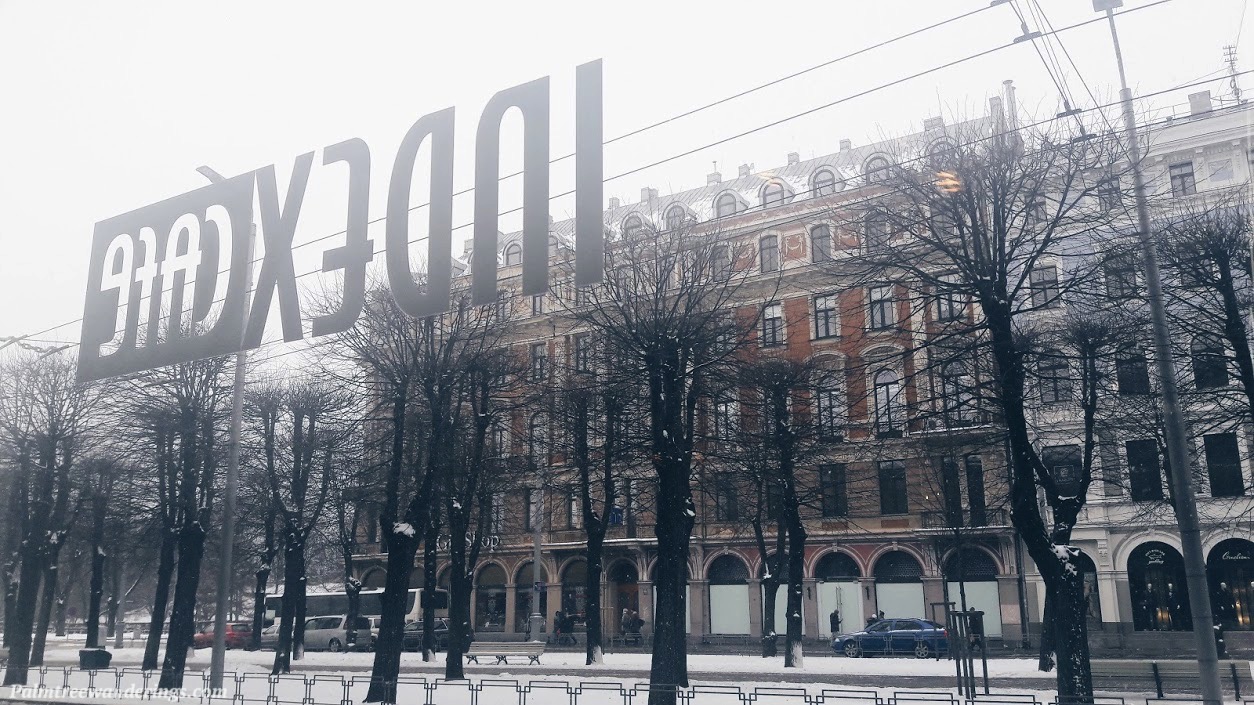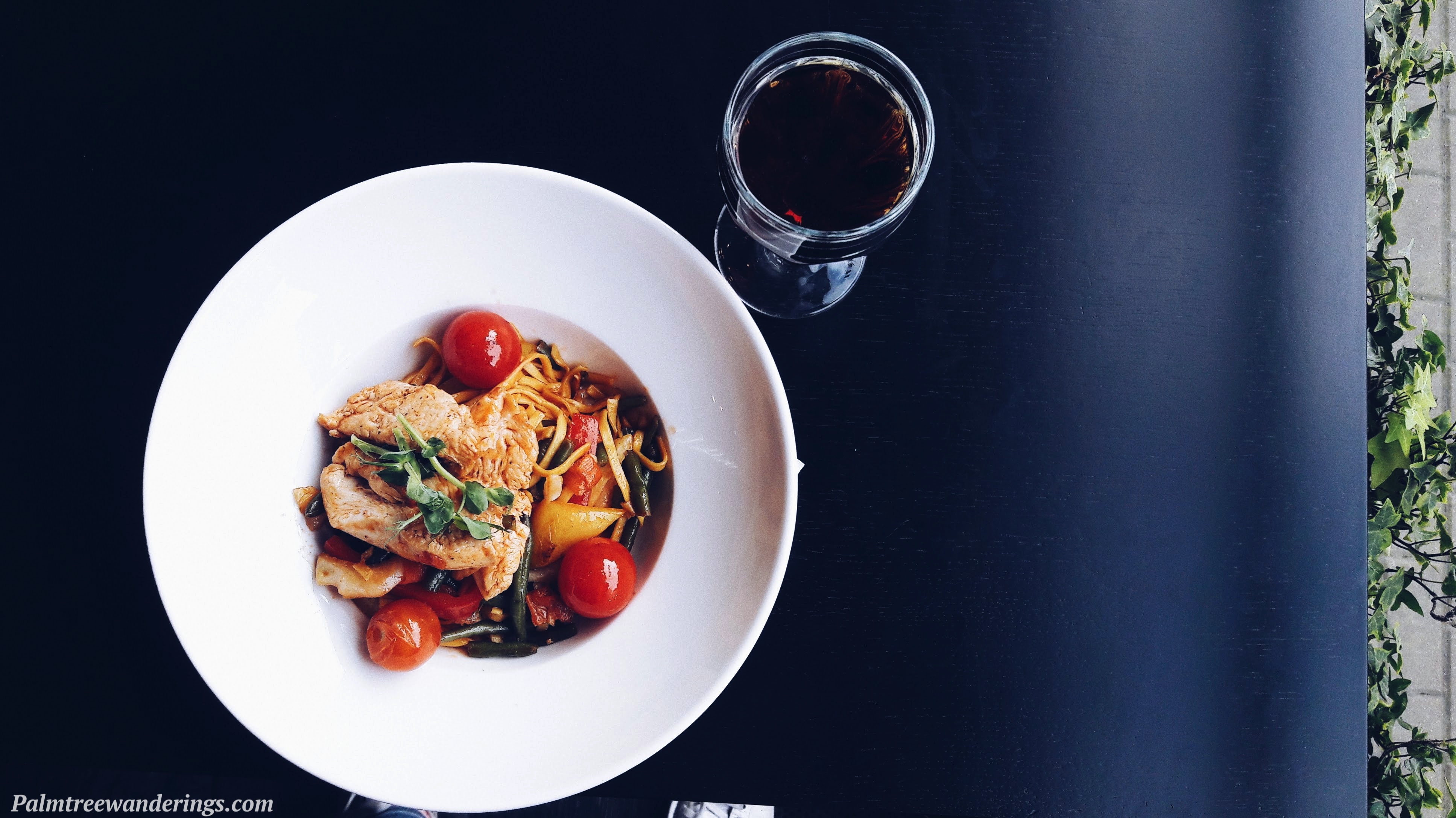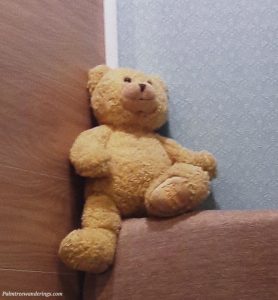 Babooshka:
Audēju iela 5 – Babooshka
This <3! We stumbled upon it near the old town centre when we wanted to get out of the cold. We later learned Babooshka means granny in Russian and that's so fitting! The interior really makes you feel like you're visiting your grandma. It was so so small, only a couple tables, and so kitsch it was cute. I mean, there were teddy bears! It's great for a little break with decent coffee and sweets.
Riga Black Magic:
Kaļķu iela 10 – blackmagic.lv
Hilarious themed bar, where you can enjoy your drink in an 18th century apothecary. I always think these things are a little over-the-top but I really liked this one. The rich, dark interior made it feel extra warm. The cakes were delicious and I loved my "Riga Black Magic" hot chocolate.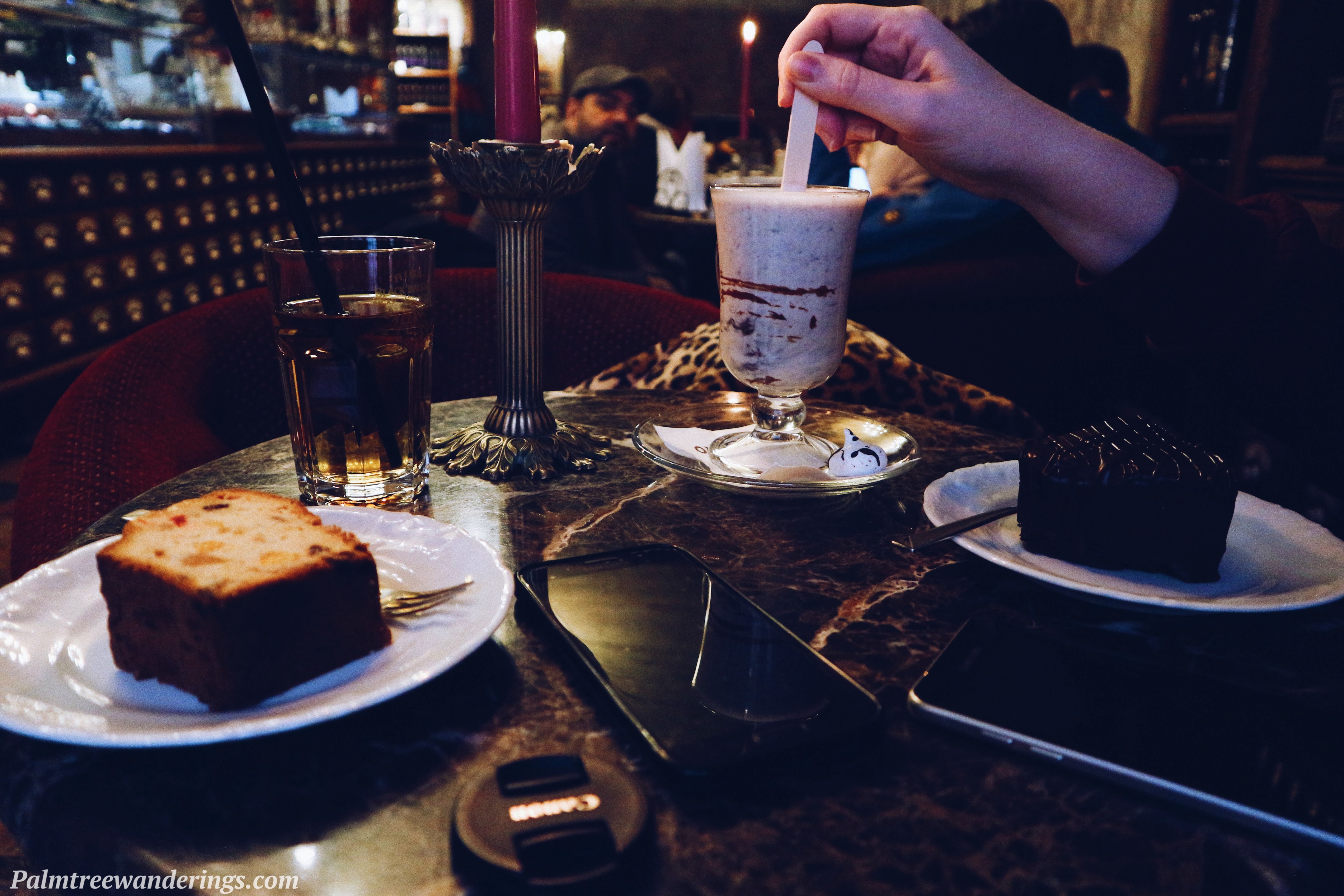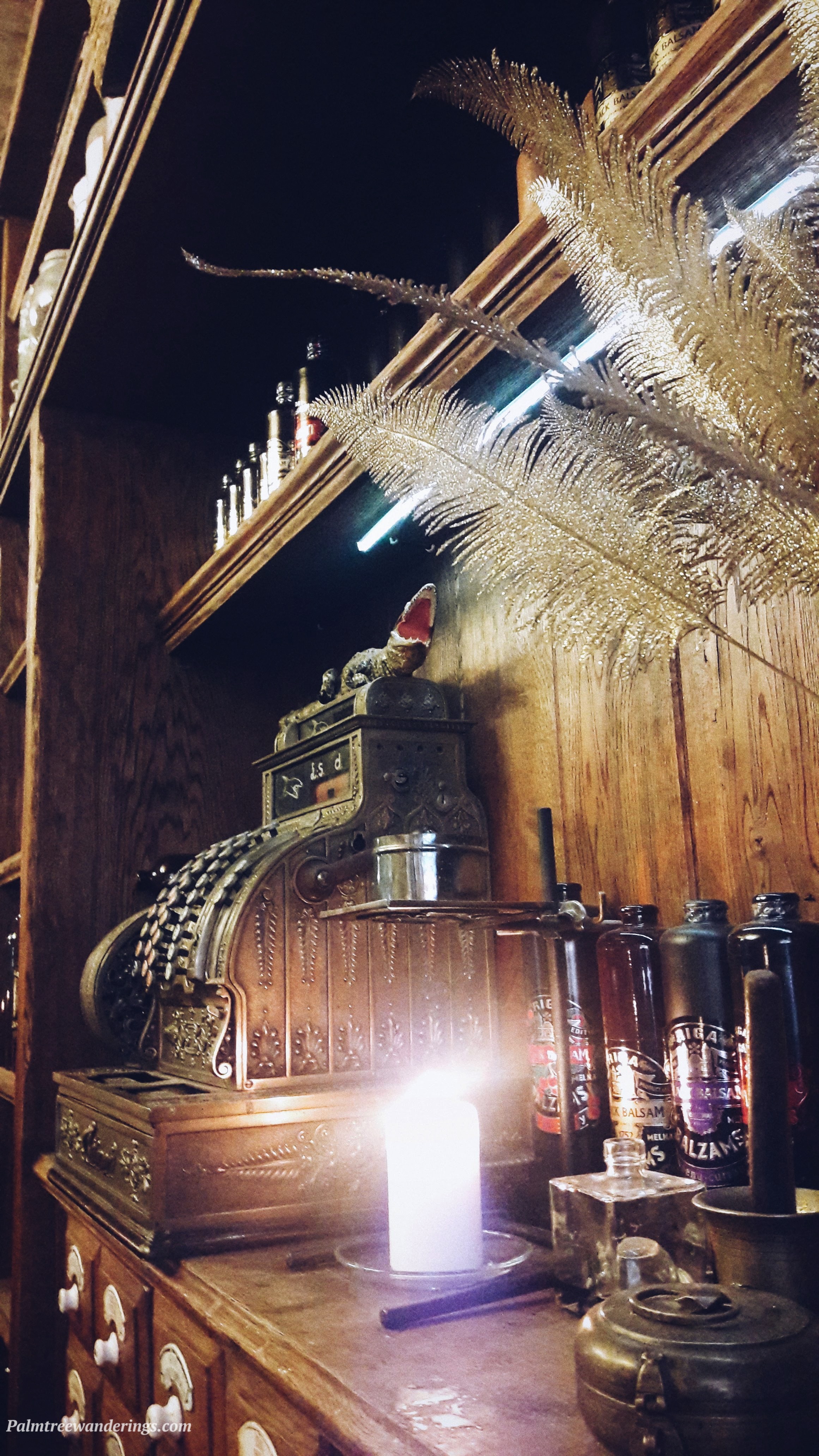 Where to sleep:
Since we were all about keeping it cheap for our mini-trip, we skipped the hotels and went for an Airbnb. After a quick search we found Santa's and were immediately convinced because we HAD to try that shower. You can see how amazing her apartment looks by clicking the link above. It really was as pretty as the pictures. Also very conveniently located close to both the old town centre and the central market. Santa was really nice and even dubbed as our own little airport taxi; picking us up and dropping us off very cheaply. While driving through the city, she showed us some tourist highlights like the freedom monument and explained some of Riga's history. Like having our very own tour guide but within the comfy warmth of her car.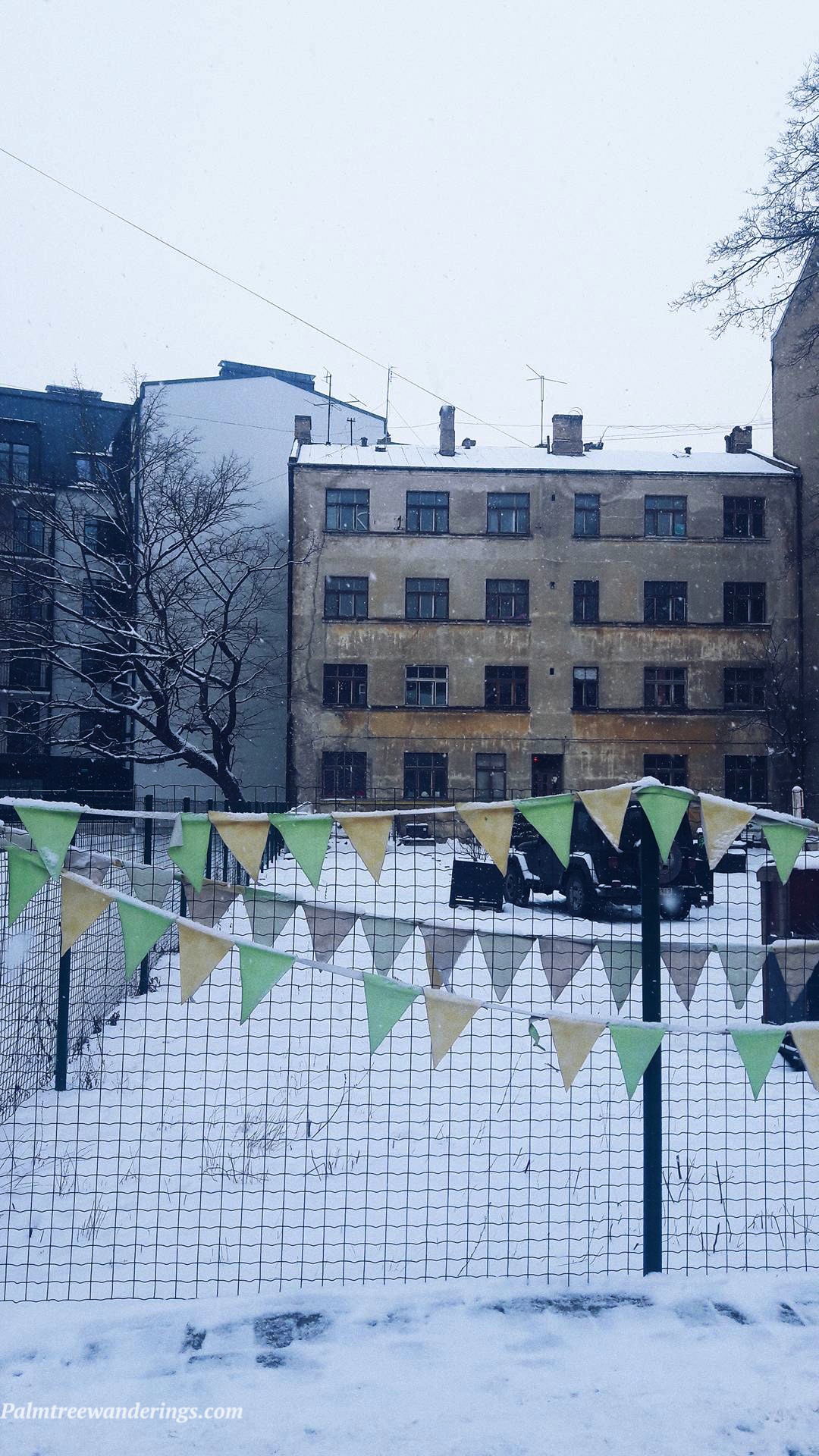 So this concludes my Riga guide. I hope I was able to convey just how much you need to go there. It really is an amazing little city, perfect for a quick trip. If you've been already and found some other great spots to see or eat at, please share in the comments.
Love,
E.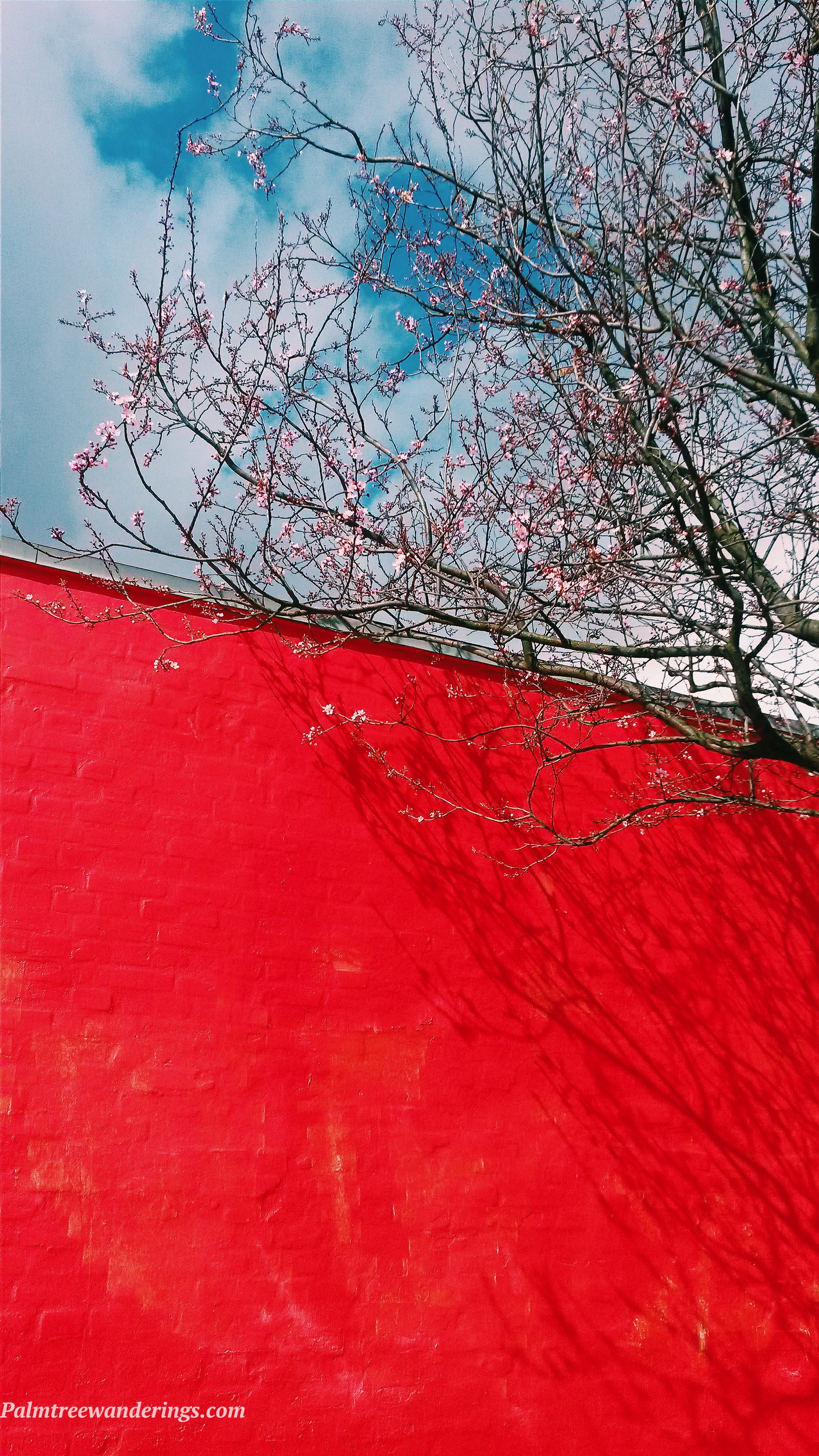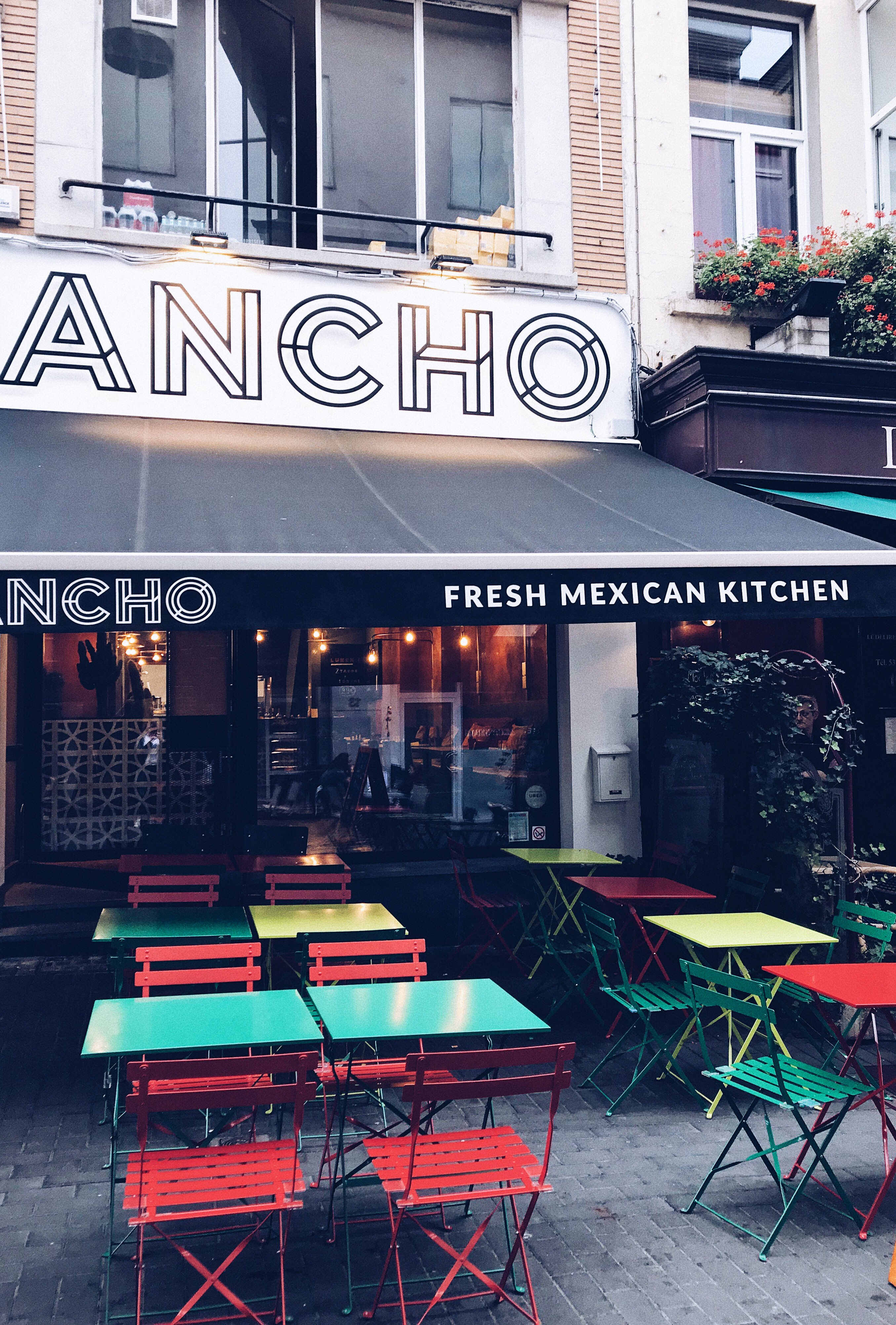 You May Also Like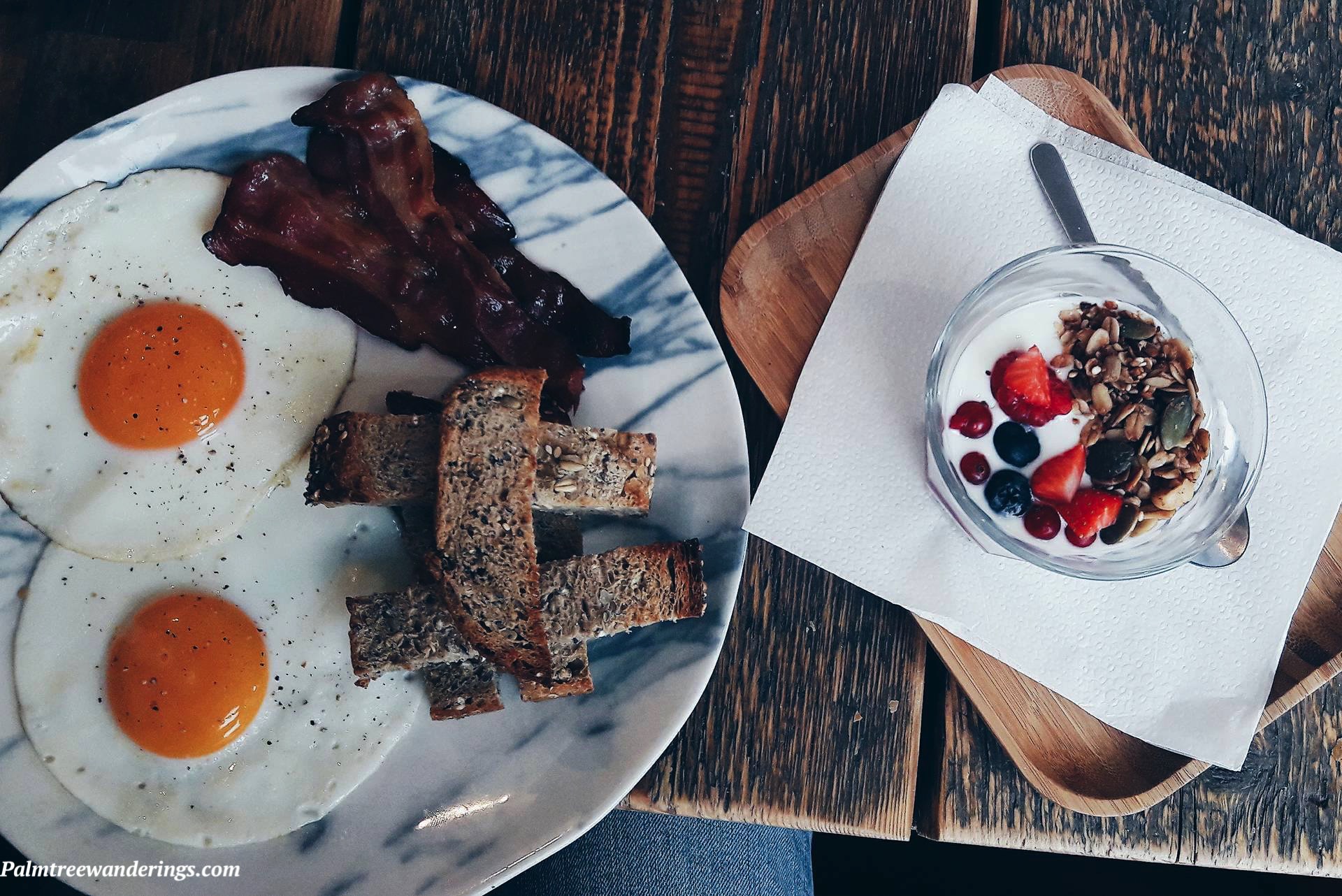 03/10/2017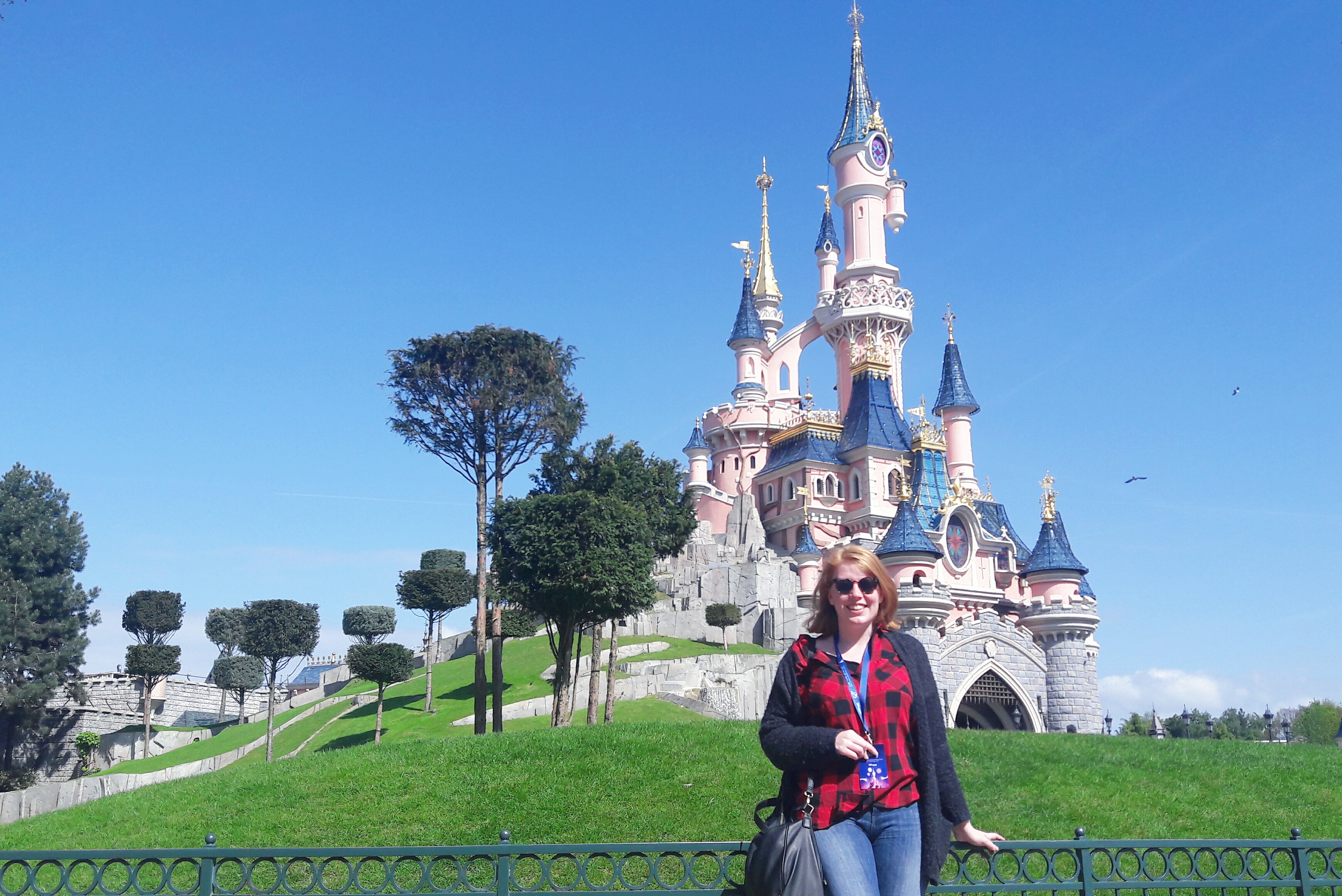 11/05/2017
29/08/2017