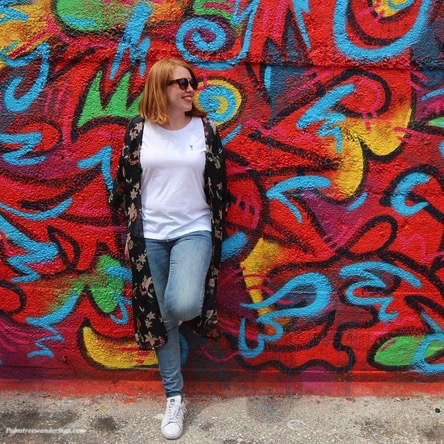 Hi!
Thanks for visiting my little corner of the internet.
I started this blog to inspire you on your travels and show you some of the amazing places that I've visited over the last few years. And the plenty more that I hope are still to come. Don't worry, this isn't yet another travelblog with gorgeous (and unattainable, seriously, how do they do it?!) landscape photo's, filled with palm trees and white-sand-beaches and pretty girls in bikinis (sorry guys).
My favourite places are the little cafés and hipster bars where they serve avocado-and-eggs-on-toast. I'm eternally searching for the best coffee and the places where they stock my favourite gin (Portobello road no.171, try it). And I can't wait to share my finds with you and explain how to visit them yourselves.
Considering my limited budget and vacation days, a lot of this searching takes place in my tiny home country Belgium. Don't be fooled, we may be little but we have excellent foodie options and I'll be happy to showcase those as well. A little promotion never hurt nobody.
Fair warning: since I love streetart (or any kind of art really), that might pop up a couple times too.
Happy reading!
Evi
PS: Have you tried anything from my blog? Do you know of some fun places I should visit? I'd love to hear from you at evi@palmtreewanderings.com or just leave me a comment somewhere.
If e-mail's not your thing (so 2016, I know), I'm very active (some would say addicted) on Instagram so you can always reach me here.