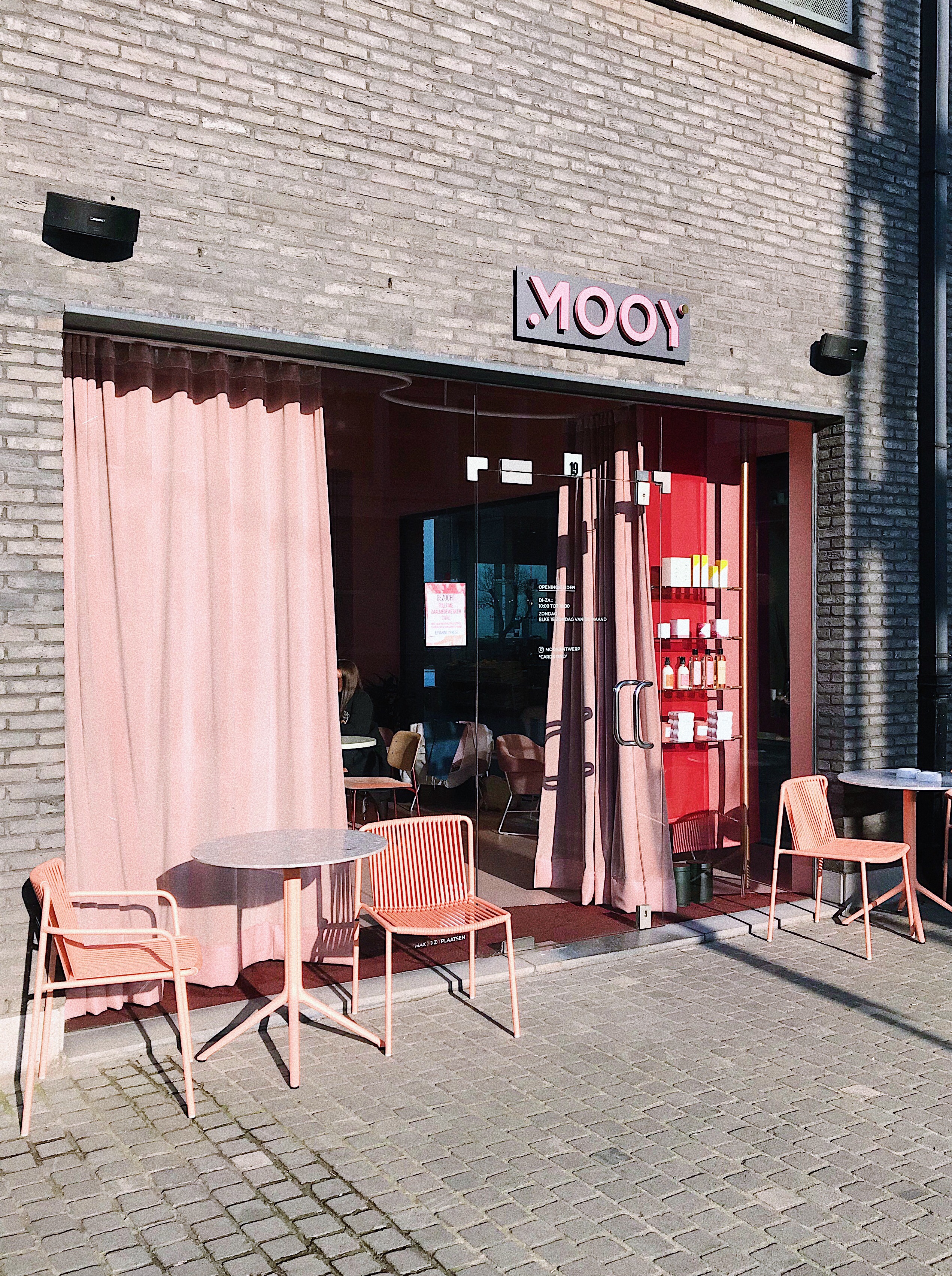 Mooy
01/02/2019
Thought I'd write a quick, short post about this pink paradise. Mainly because I took too many pictures and it seems like a waste not to show them off here.
I came across the picture perfect place that is Mooy on Instagram and knew I had to check it out. And well, it didn't disappoint, it's really as beautiful as it looks on the gram.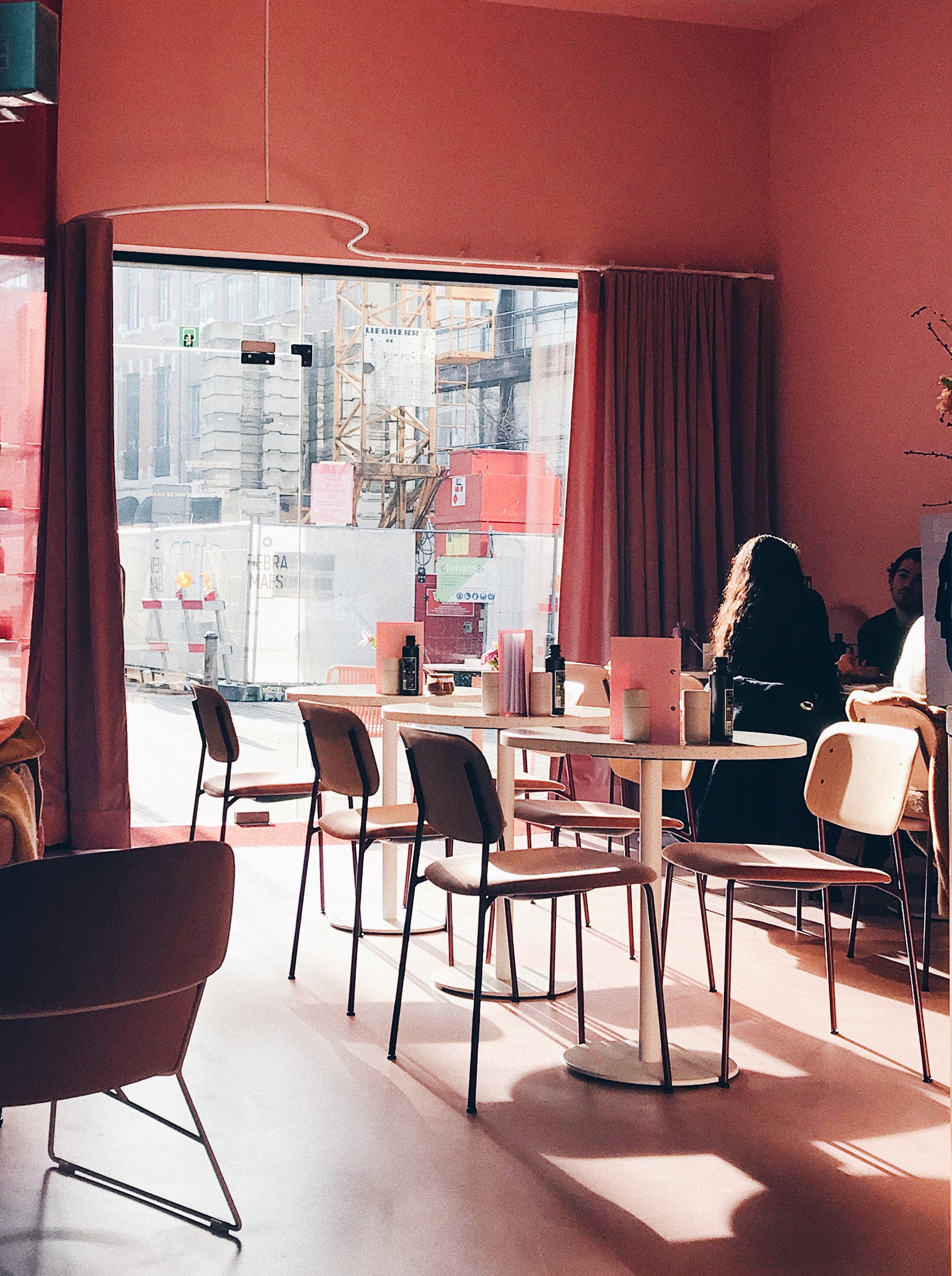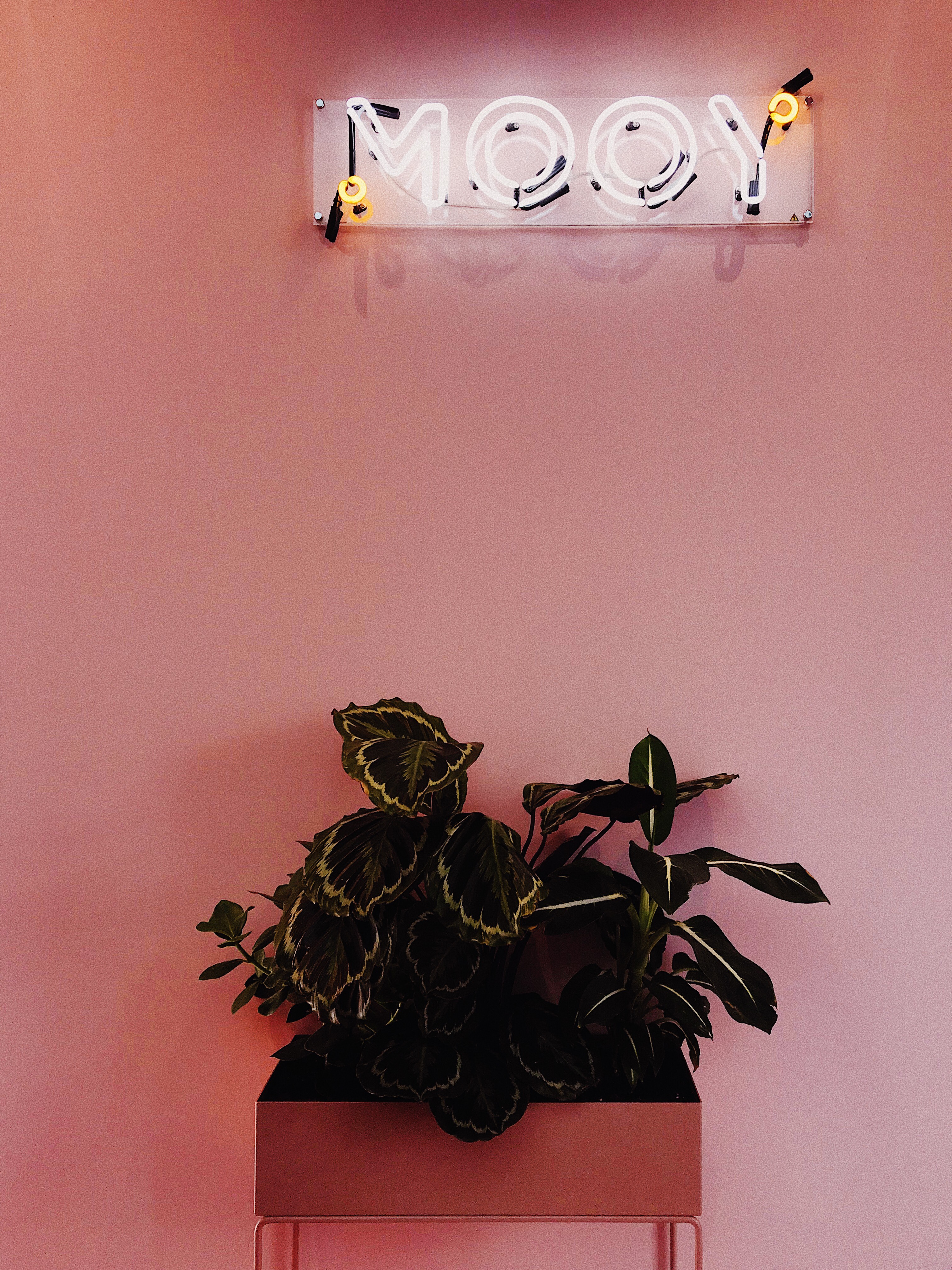 Mooy's an interior gem with all pink everything. Unfortunately, I couldn't get a good picture of the popular flower wall because off the people sitting there but you'll easily find it on Instagram. I especially love how they paid attention to the details: even the
toilet paper is pink. And as it t
urns out, getting your check
on pink paper makes it less painful to pay. 
I tried the Pink 24k Gold Latte which is a nice gimmick. Feels rich to drink some actual gold and pink lattes are always a great idea. I also had the sushi bowl, which was really good but for €20 I found it to be rather small servings. You can see their prices on their site and I'd really recommend checking out their menu first. I thought it was worth it, considering it's all fresh, healthy and yummy. And well, I'd happily pay just to enjoy the giddy pink atmosphere. But I can imagine not everyone is willing to pay this much so it would feel wrong not to mention it here.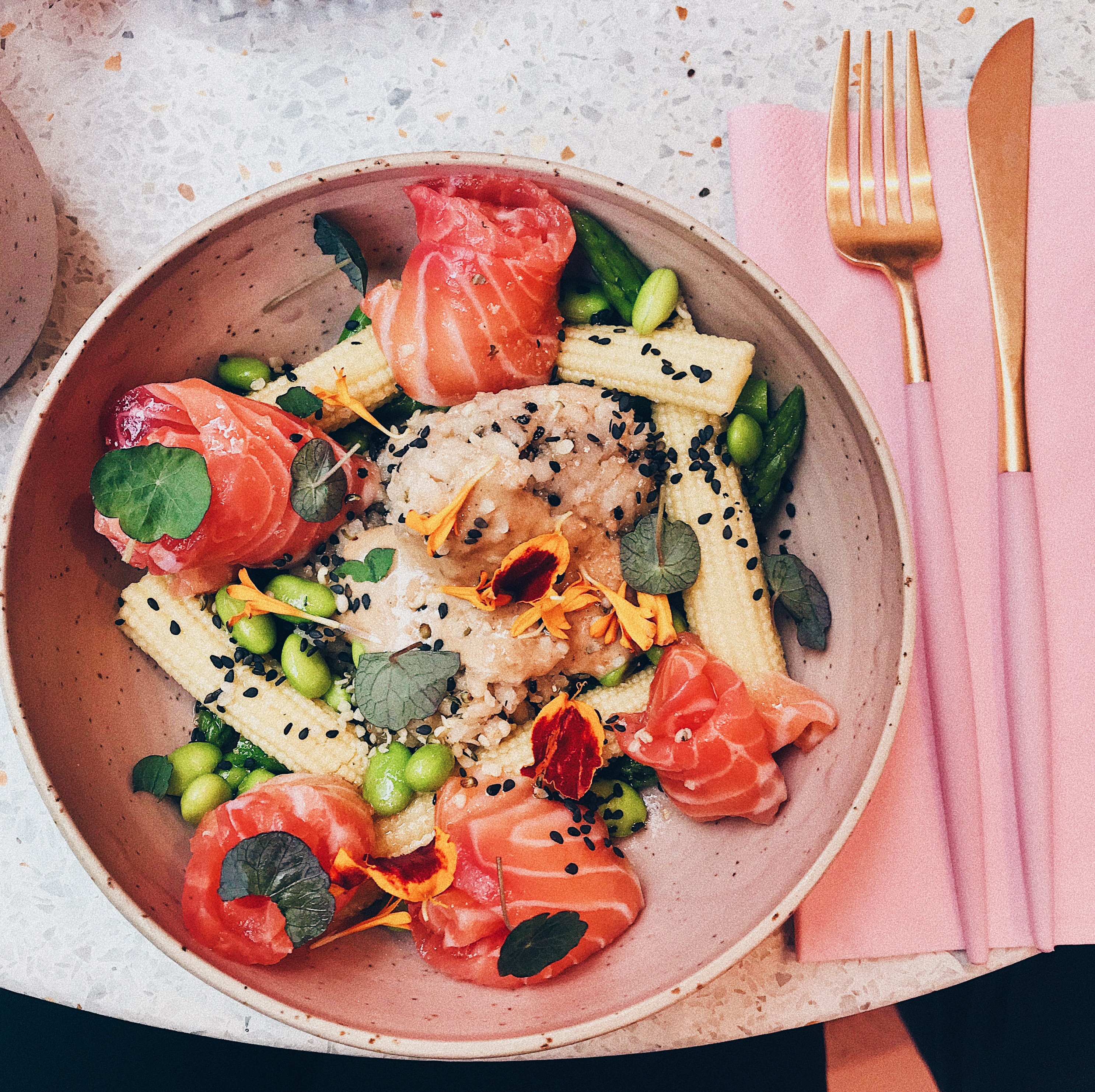 They also have a beauty shop. However, since I'm no expert on beauty I can't really tell you much about that, except that the store and the packaging are really beautiful.

Overall, I think Mooy is a really great place that you should definitely visit, even if it's just to enjoy all the pinkness. 
Love,
E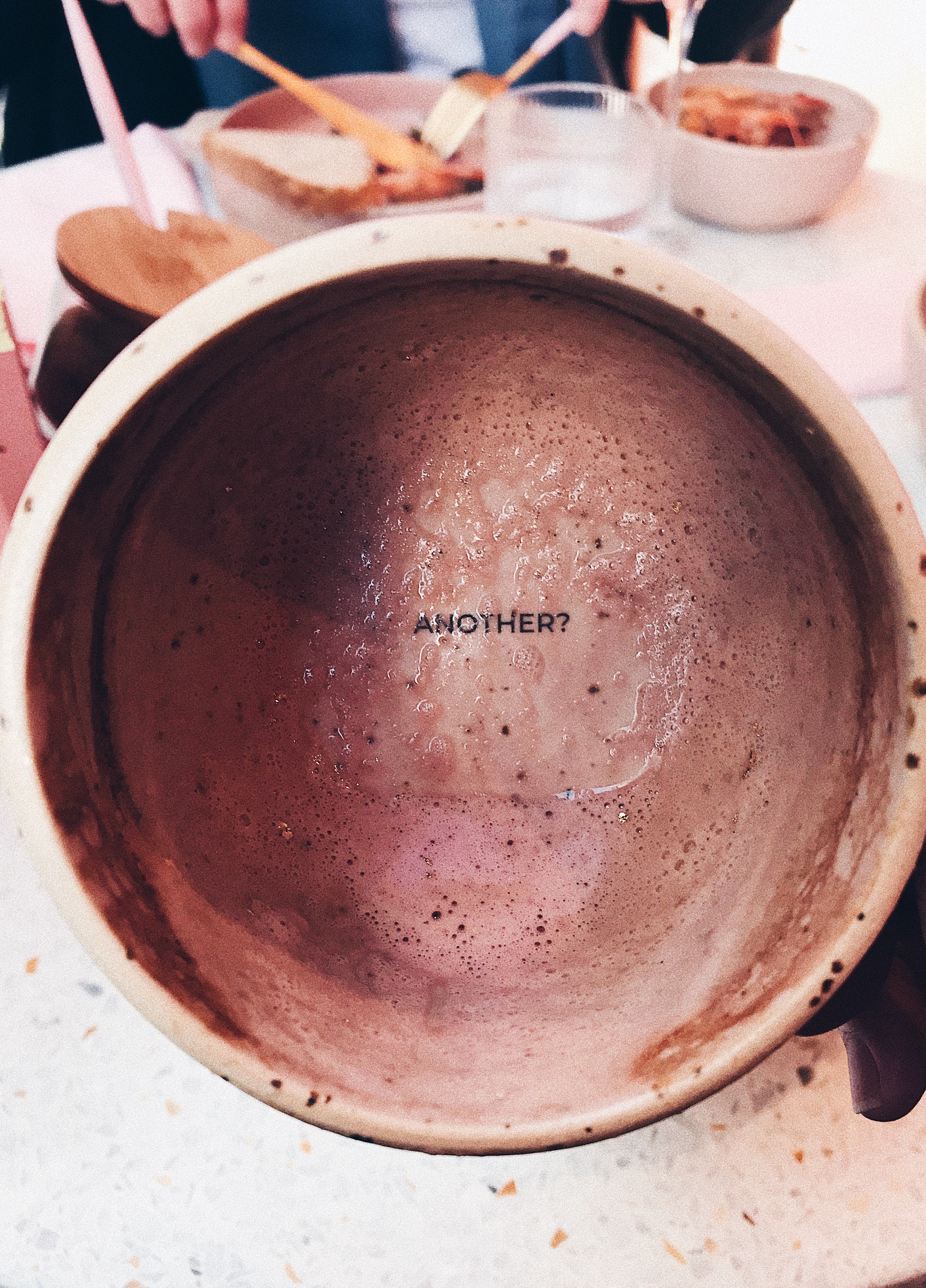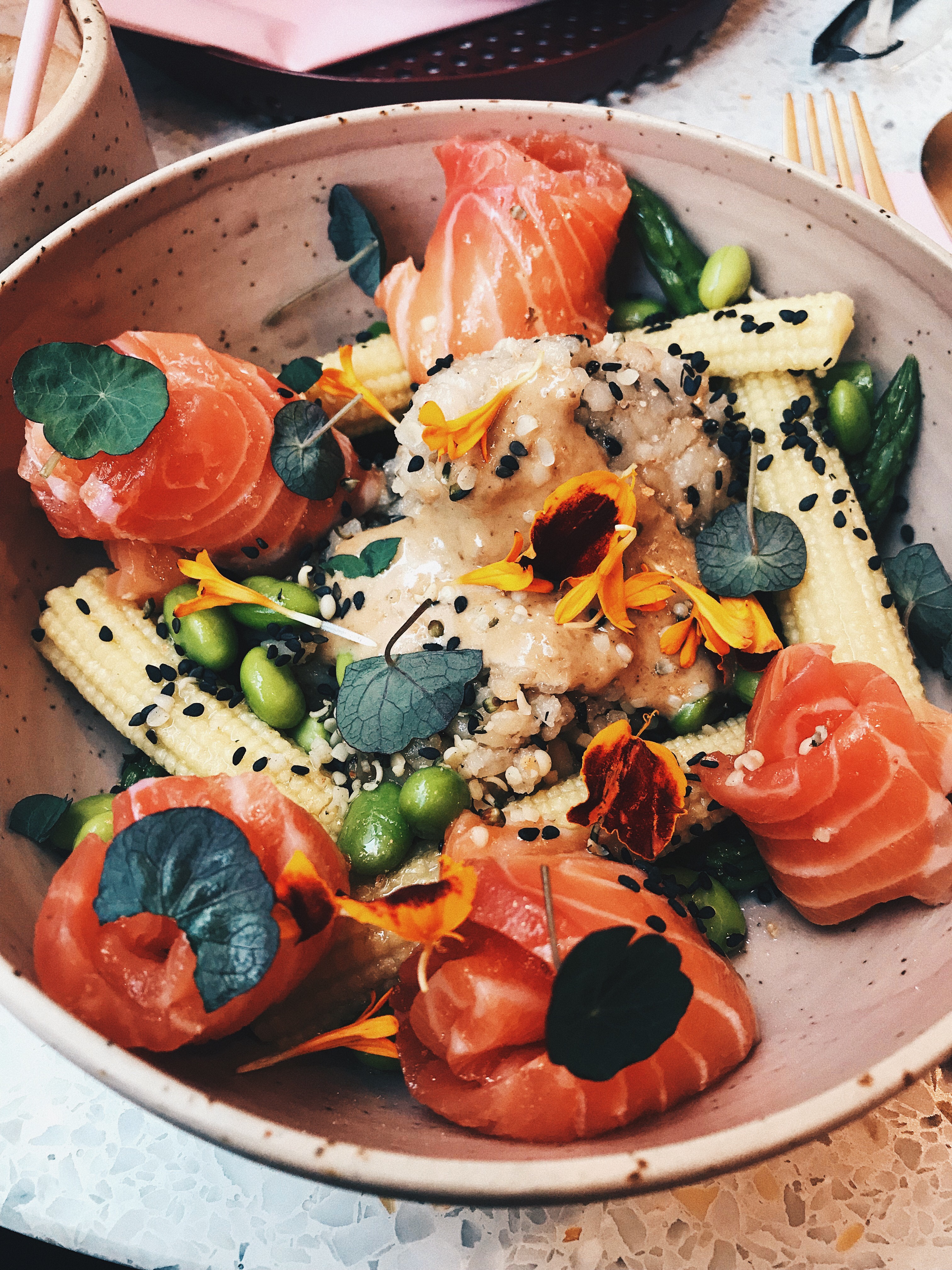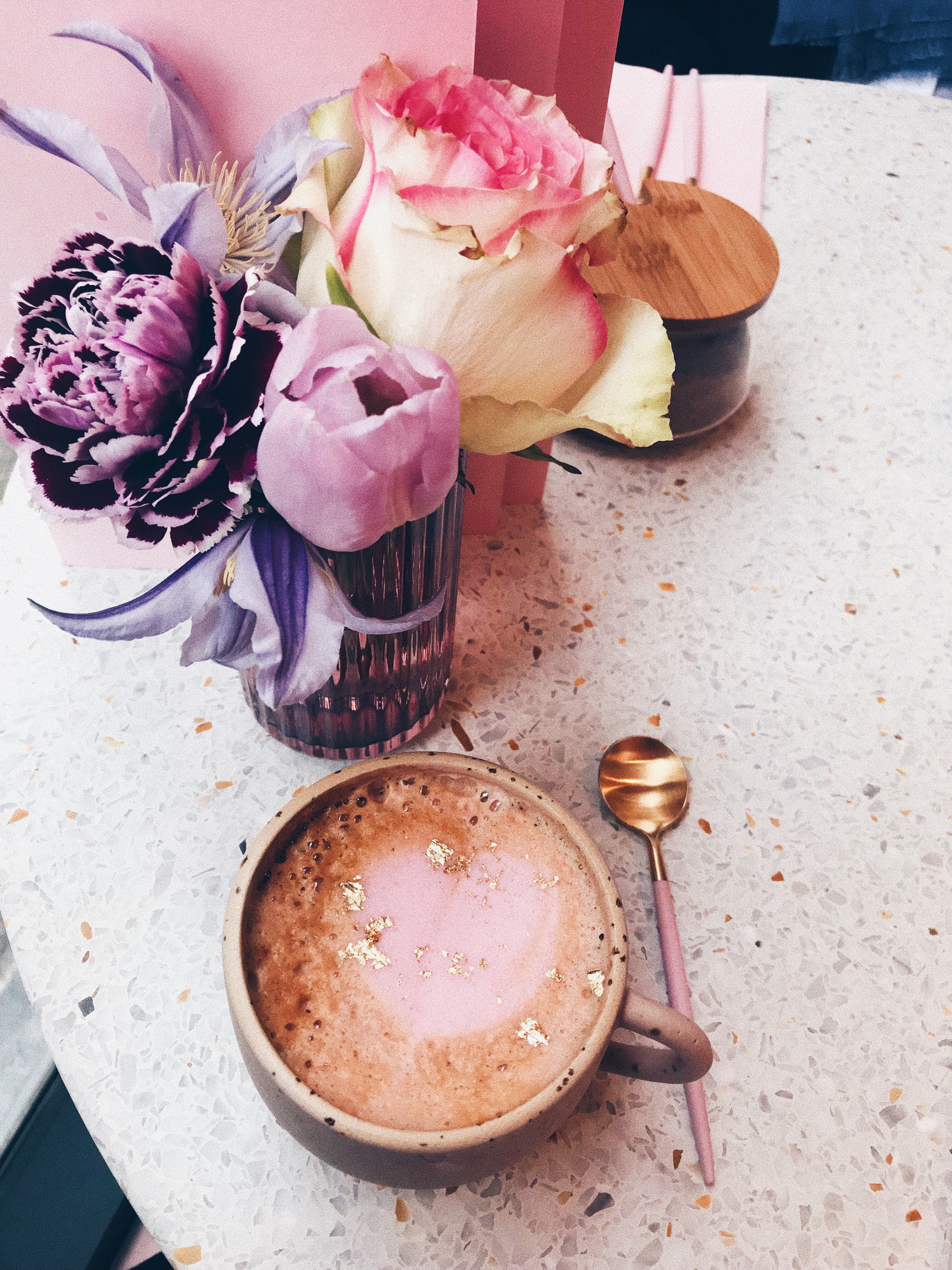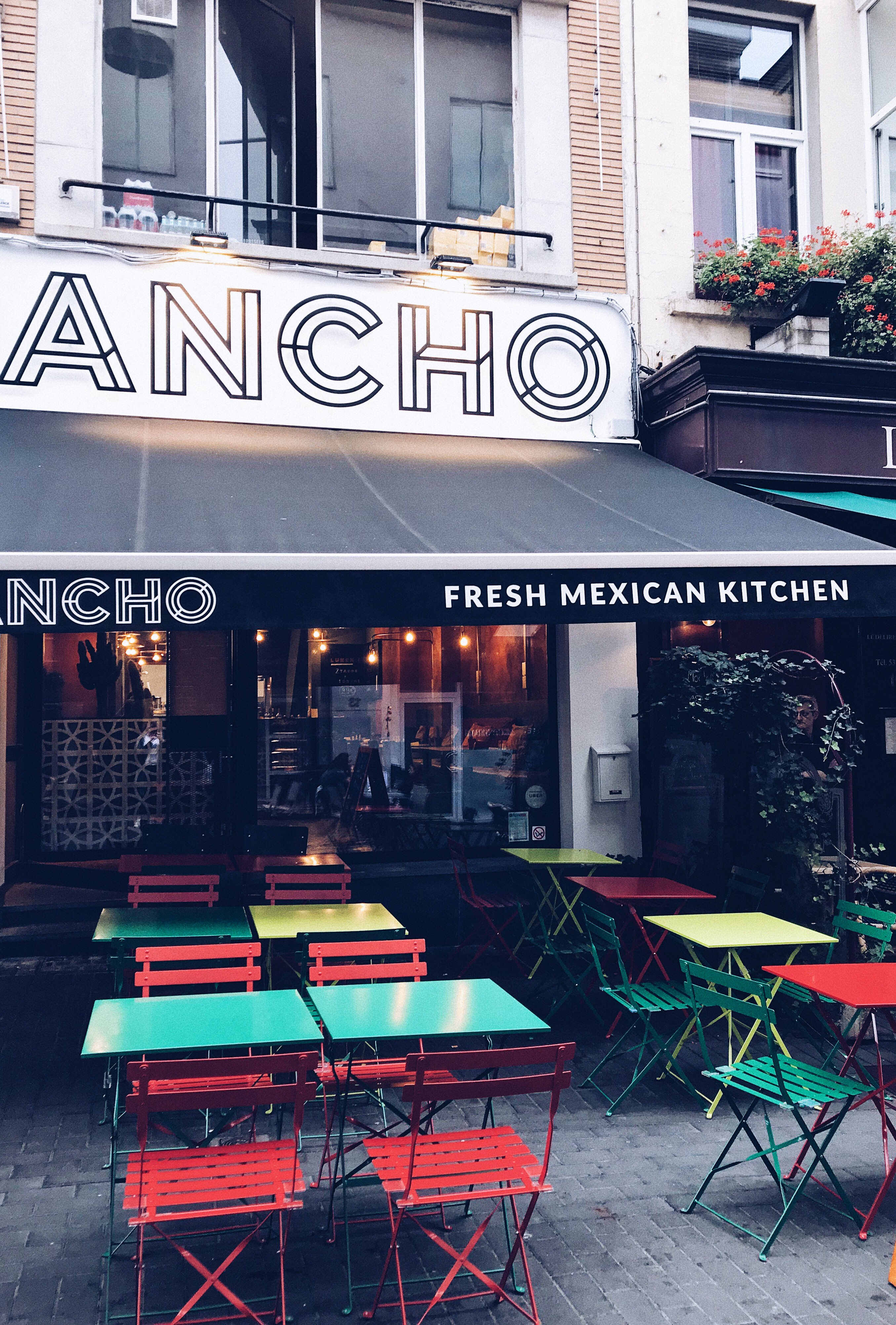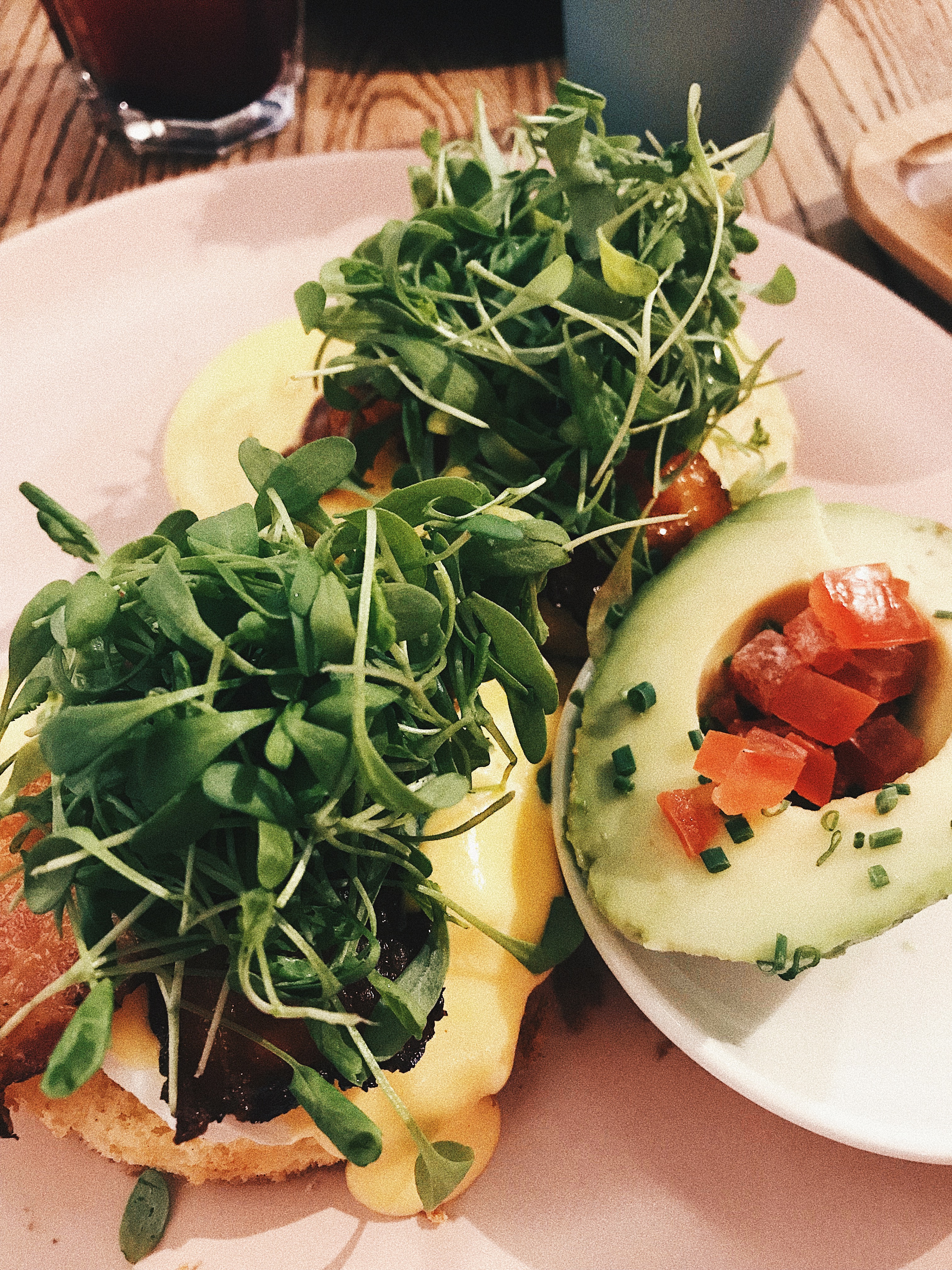 You May Also Like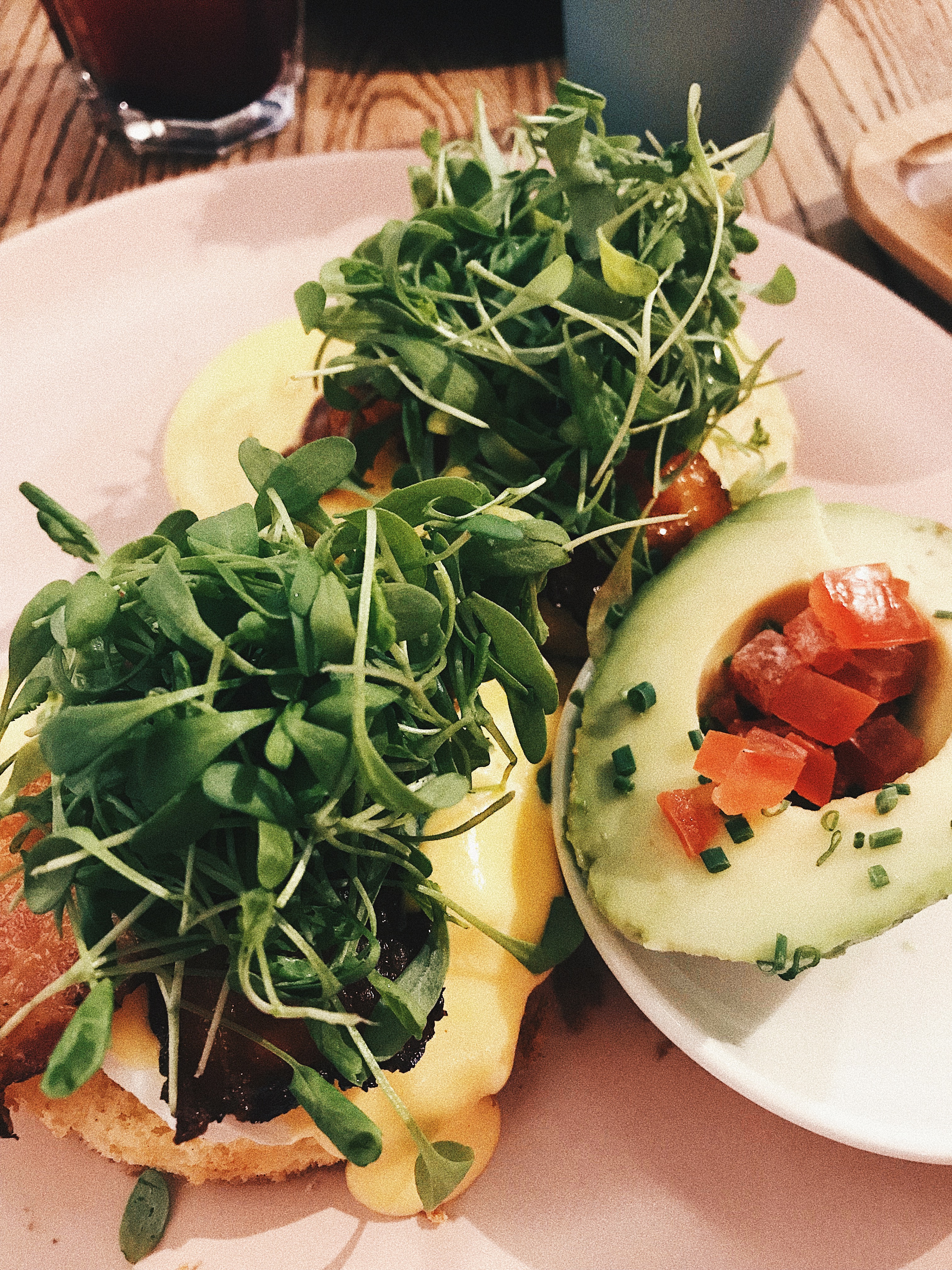 25/05/2019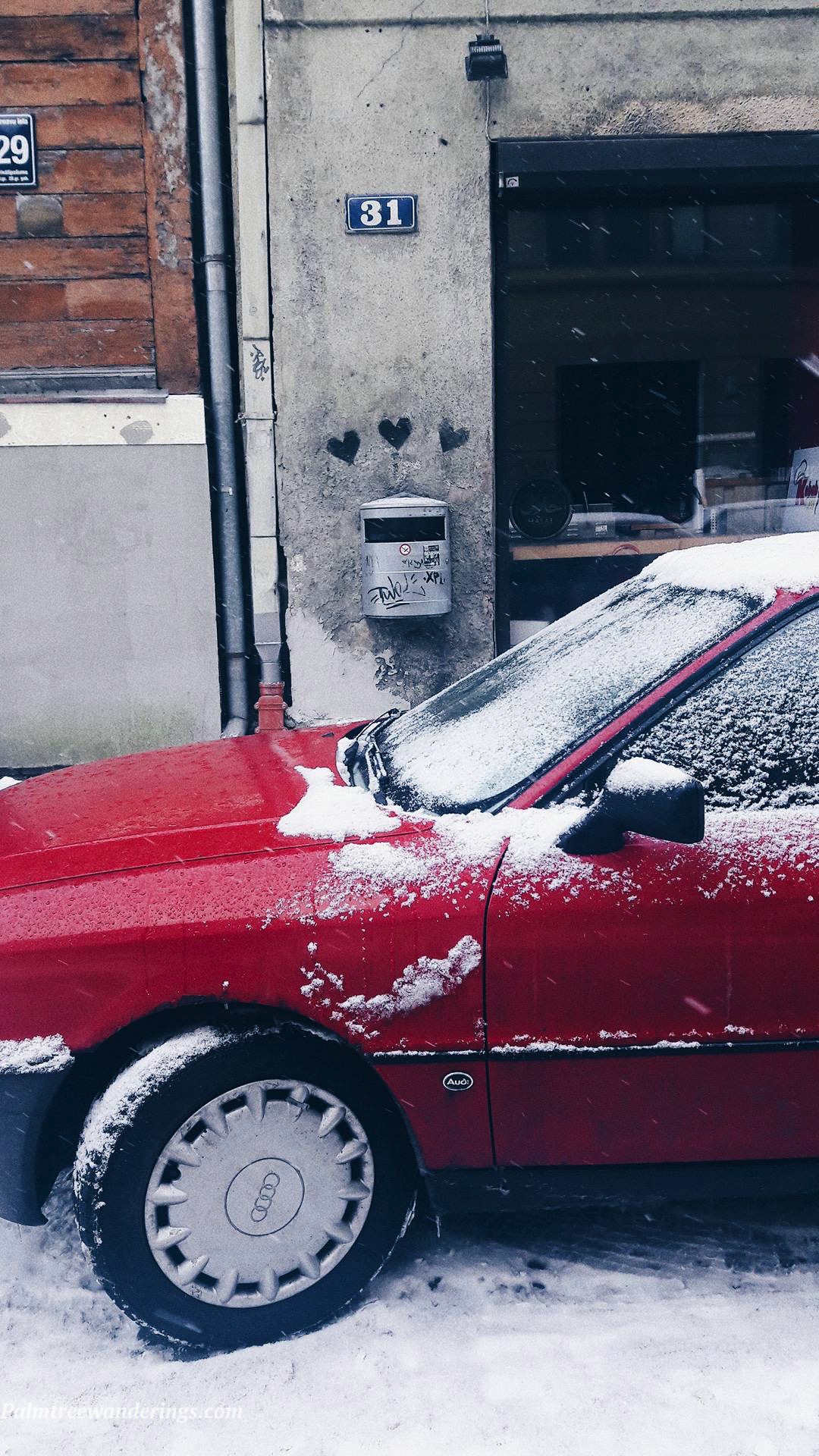 20/02/2018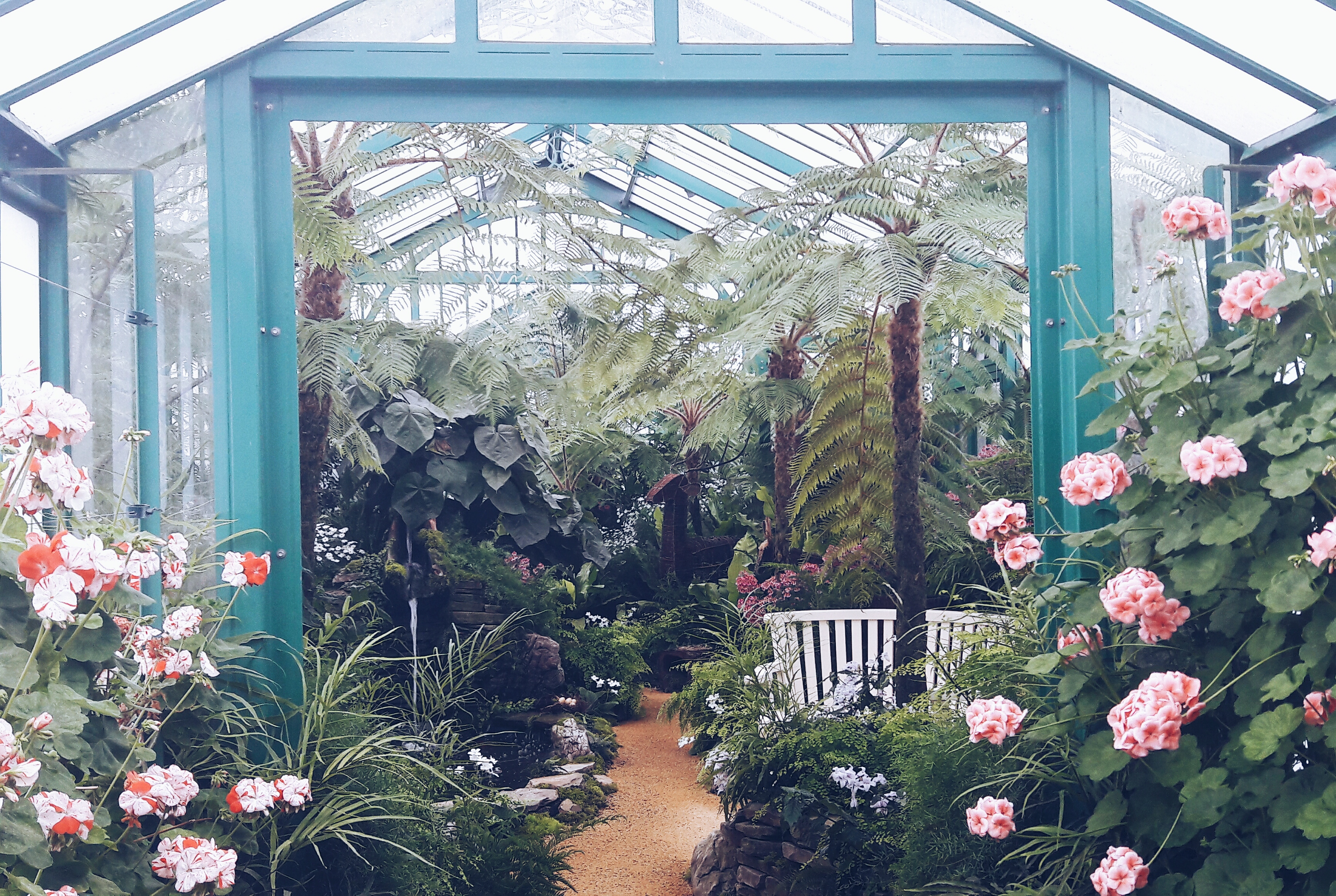 11/07/2017