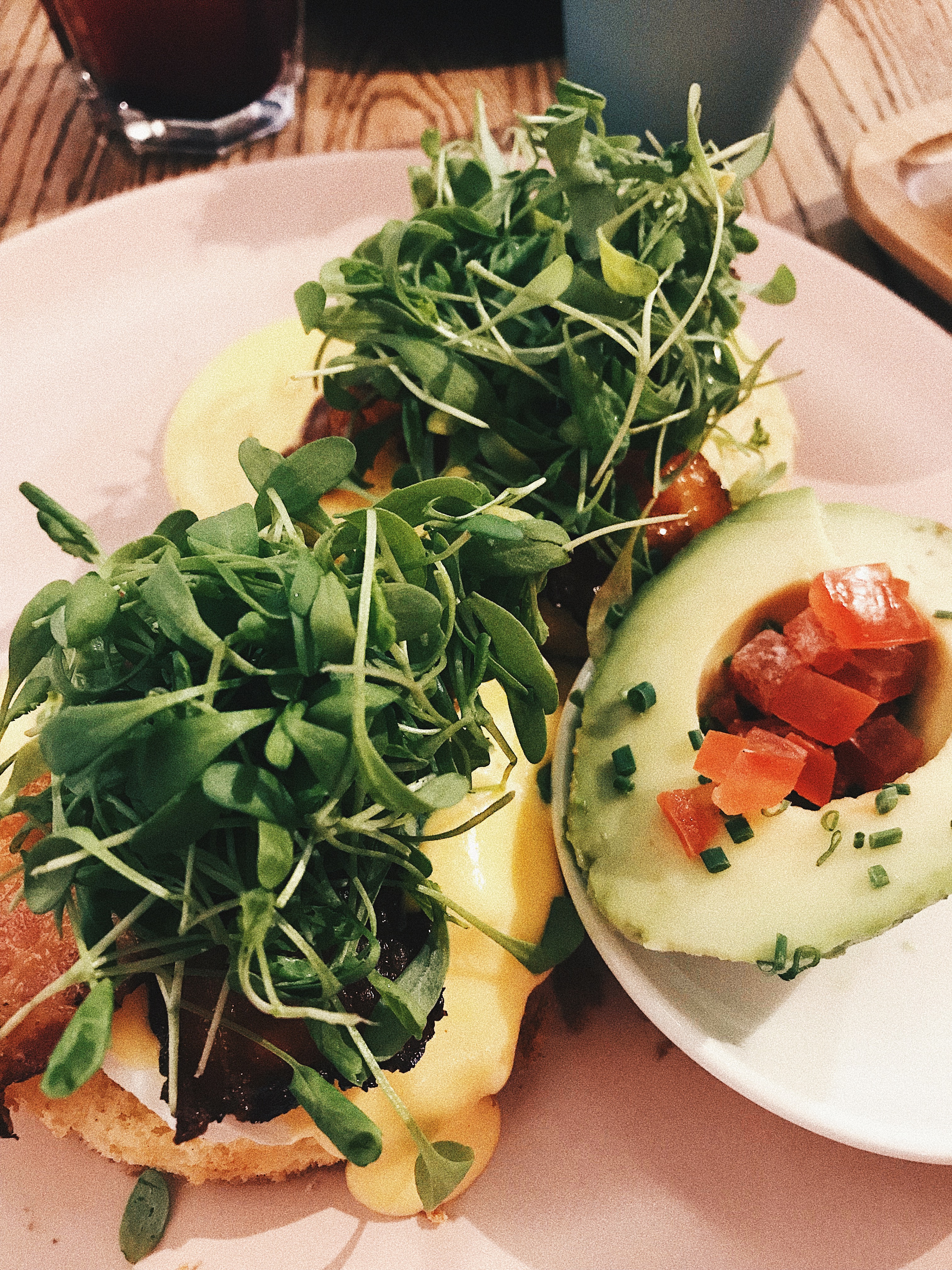 Luv L'Oeuf
25/05/2019
Nederkouter 30 9000 Gent – luvloeuf.com
Luv l'oeuf is quickly becoming my favourite brunch spot in Ghent, and that's saying something. The big downside is that I'm not the only one that thinks so, which means there's a major queue every time. It's so worth the wait though.  
They offer fresh, original dishes alongside some tasty classics. Every dish is based on eggs and so unbelievably delicious. You could order a brunch cocktail to start the day off right but if you still need some help waking up, they also serve pretty great coffee.
I've tried and tasted a couple of their dishes just to be absolutely sure if I should recommend this place to you all. Oh, the sacrifices I make for this blog (insert dramatic sigh). The first time we kept it simple and ordered the classic house breakfast and the eggs benedict. The classic was fine, it had all the essentials for a good breakfast and my friend thoroughly enjoyed it. I had the eggs benedict with some extra avocado (obviously). They were really great, it's always been one of my favourite brunch dishes and this place serves a great version. Our conversation kept going back to "Can you believe how great this food is?" We're both seasoned brunchers so take it from us: you need to try out Luv l'oeuf.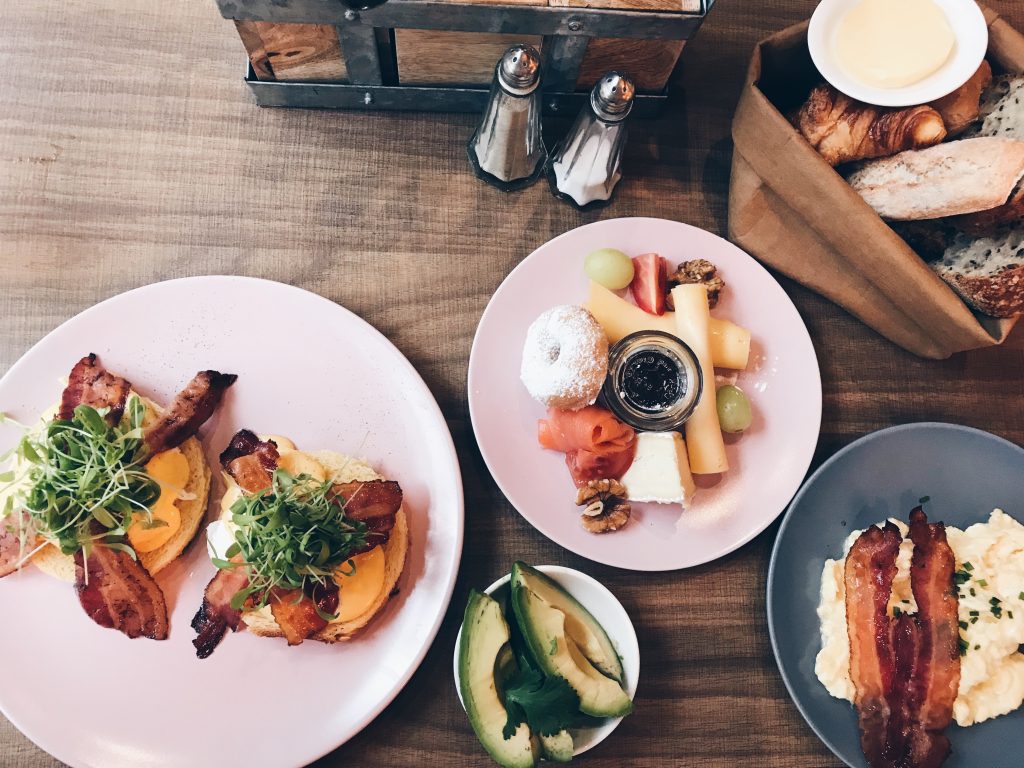 I went back a couple times since that first visit. I keep raving about the food to my friends and they all want to try it now. Definitely fine by me, I'm always up for brunch and especially so at Luv l'oeuf. So by now I have it on good authority that the shakshuka, the fried chicken waffle AND the Tijuana waffle are amazing. The suggestion changes constantly but is always a great hit. They also serve avocado fries, which I had never tried before but now LOVE.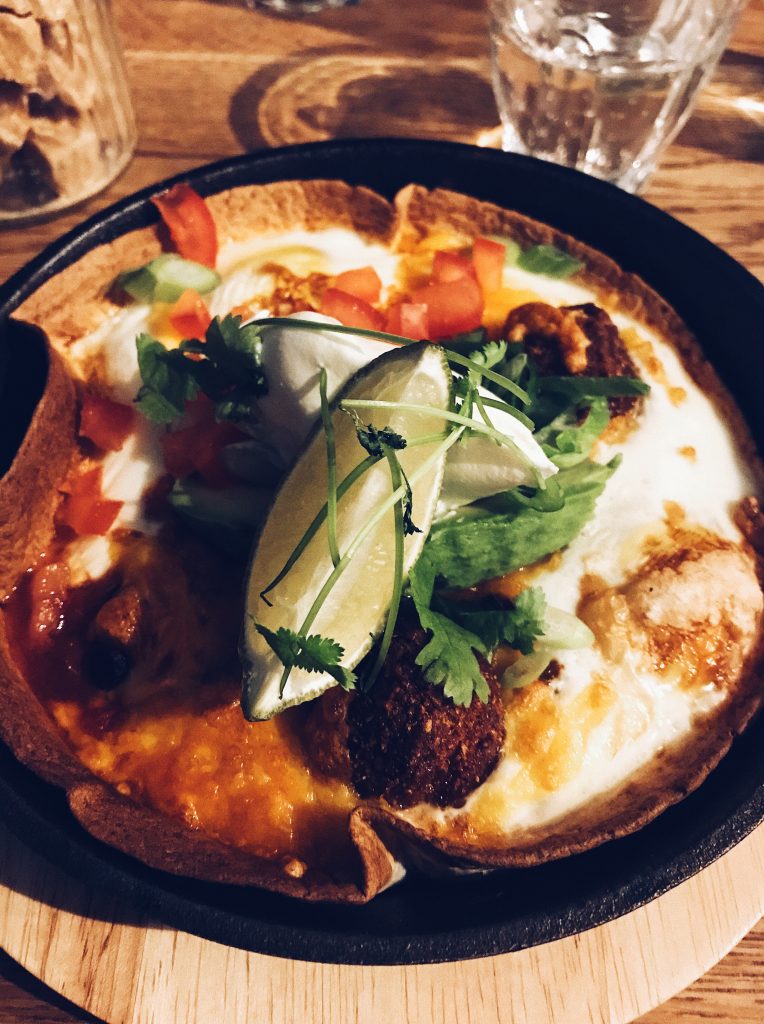 I myself always go back to the veggie version of huevos rancheros because it's the best brunch dish I've ever had. It transports me right back to Mexico but without that dreadful mole (and with falafel which I don't think is a big thing in Mexico, or at least I never ate it there). It is warm and hearty comfort food and has lots of different flavours due to the abundance of beans, tomato sauce, falafel (only in the veggie version), eggs, avocado, chillies and cream. It's indescribably delicious so go and try it.
As you may have realized if you've read any other post on here, my second main point to grade a place is its interior. I always find it easier to enjoy good food in a pretty setting. Makes me happy. Luv l'oeuf looks amazing with lots of warm and original colours, plants and cozy sofa's. I like that they steered away from the typical white and wood that you get everywhere nowadays. They've made it a lot more homely. They also get bonus points from me for having a bug from @Polcosmo at their entrance. He's a streetartist who has put up these lovely bugs all over Ghent. Keep an eye out for them, they're colourful and will brighten up your day.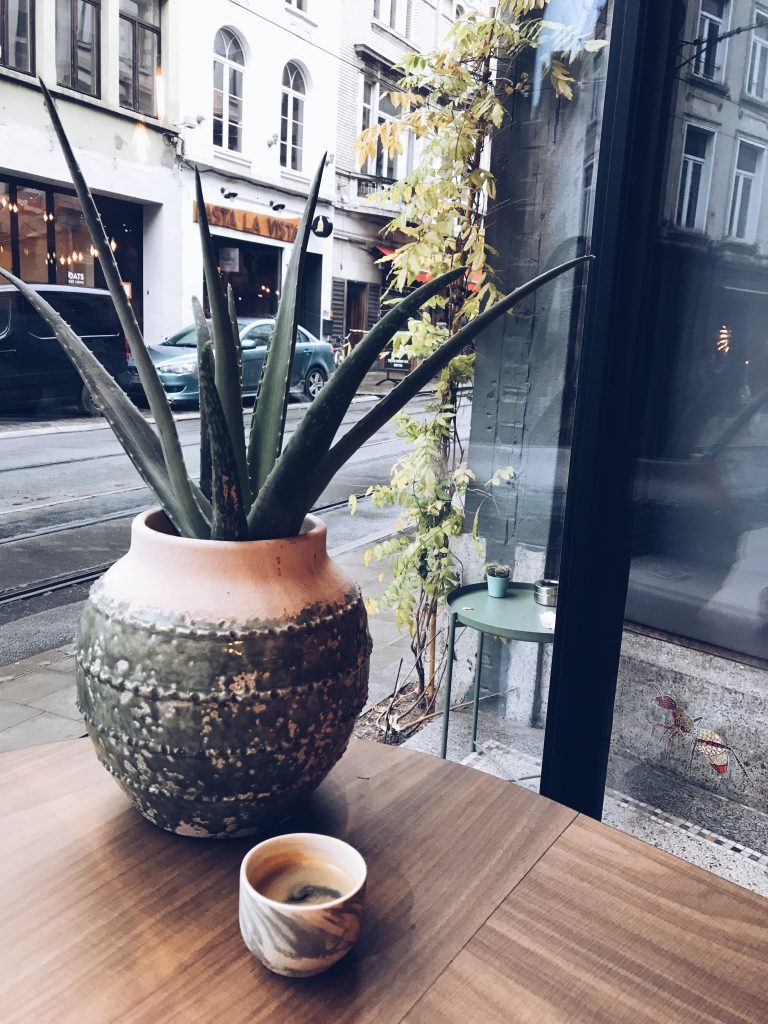 Some practicalities: they don't allow reservations or groups with more than six people. In the weekends the place is continually packed so take into account that you will have to wait a little before getting in. I don't know how busy it gets during the week but if possible, you might try that.
It's a cashless place so you'll need to pay by card, but you're rewarded with a candy egg afterwards.  
Luv, E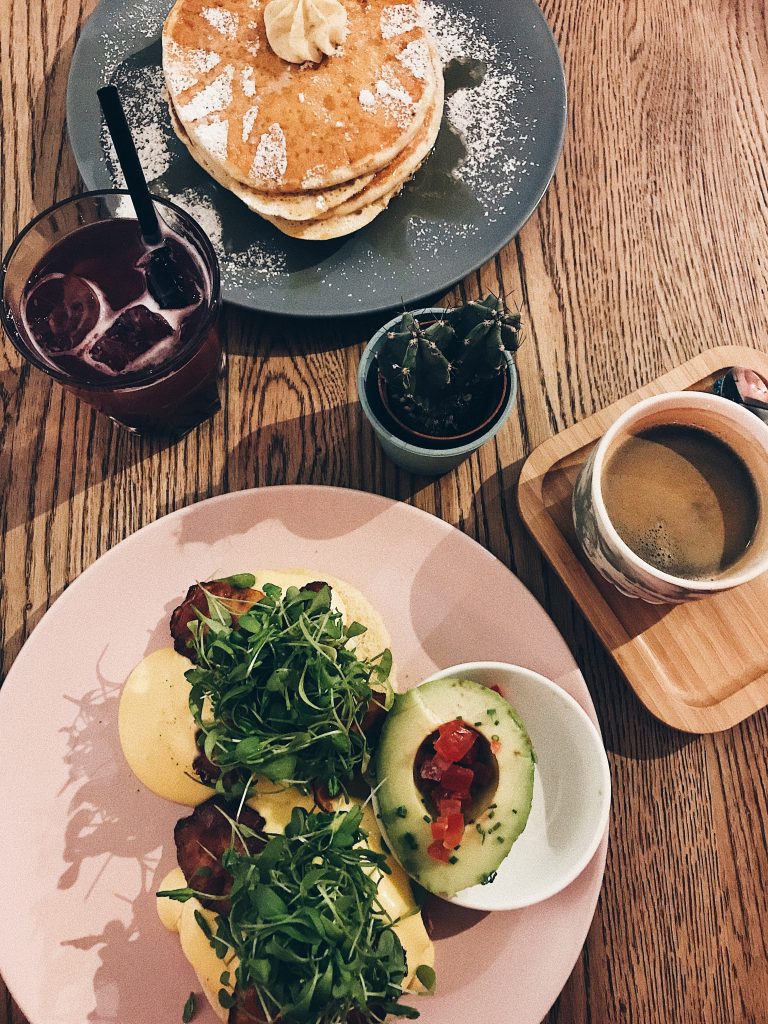 You May Also Like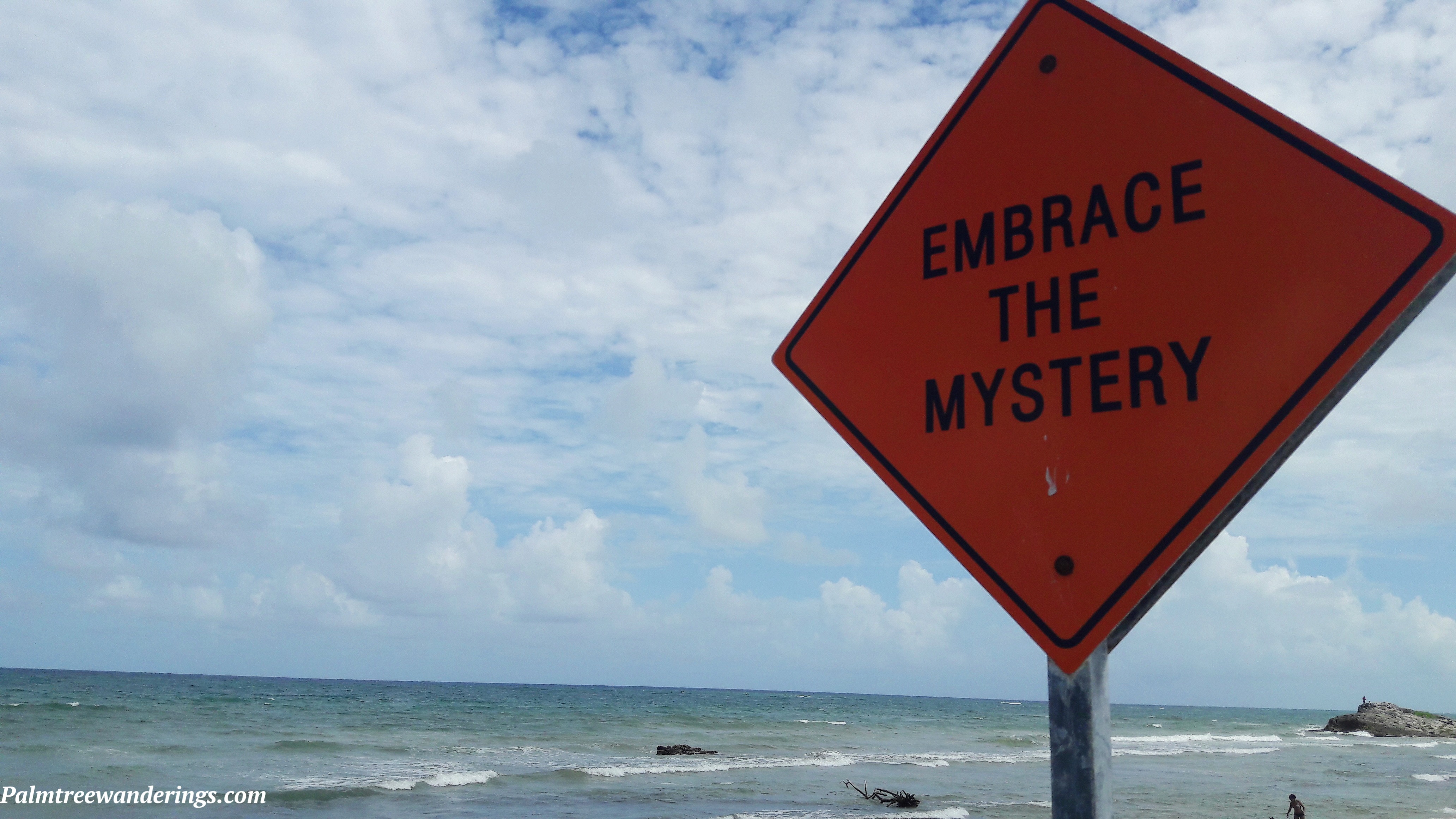 05/09/2017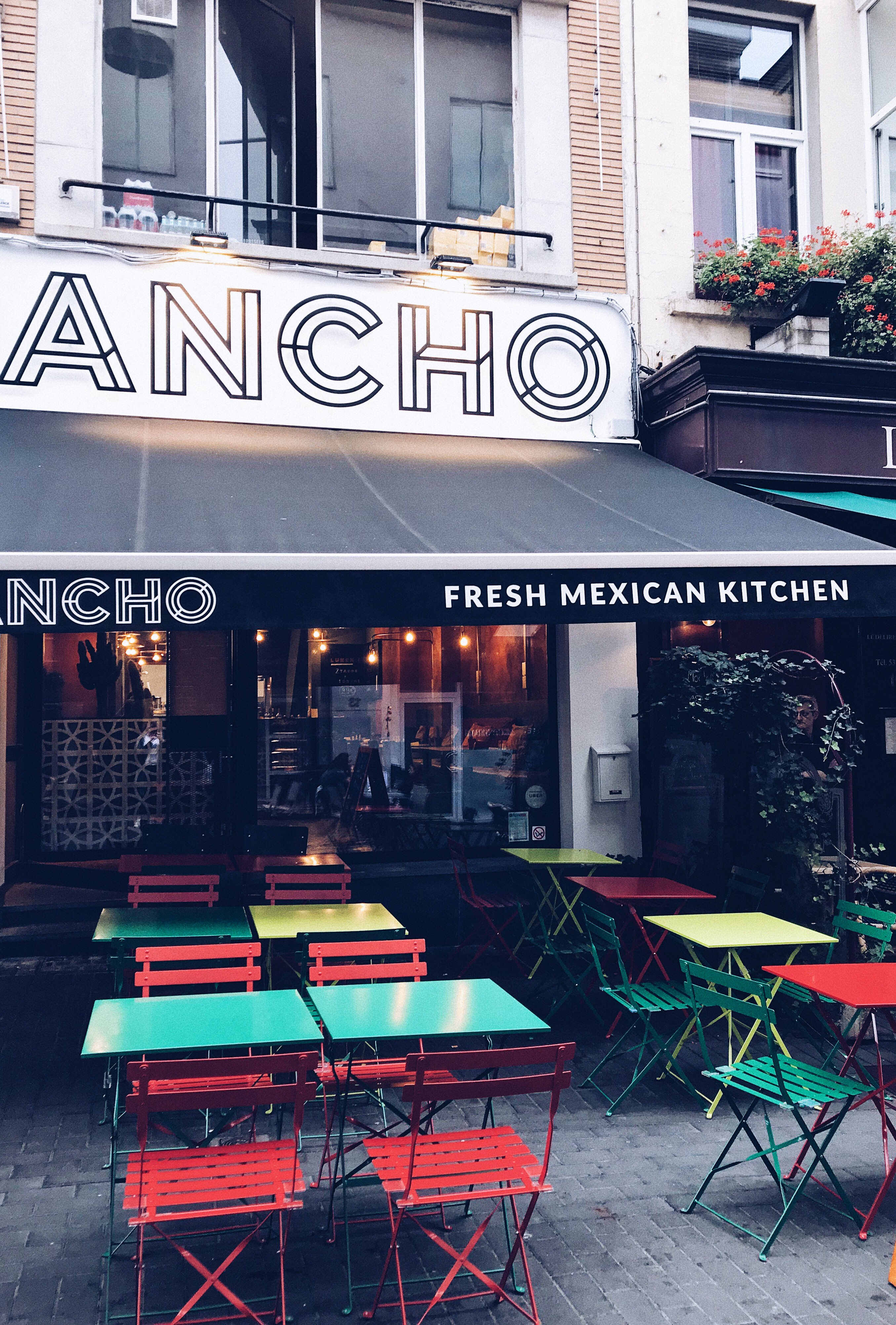 04/09/2018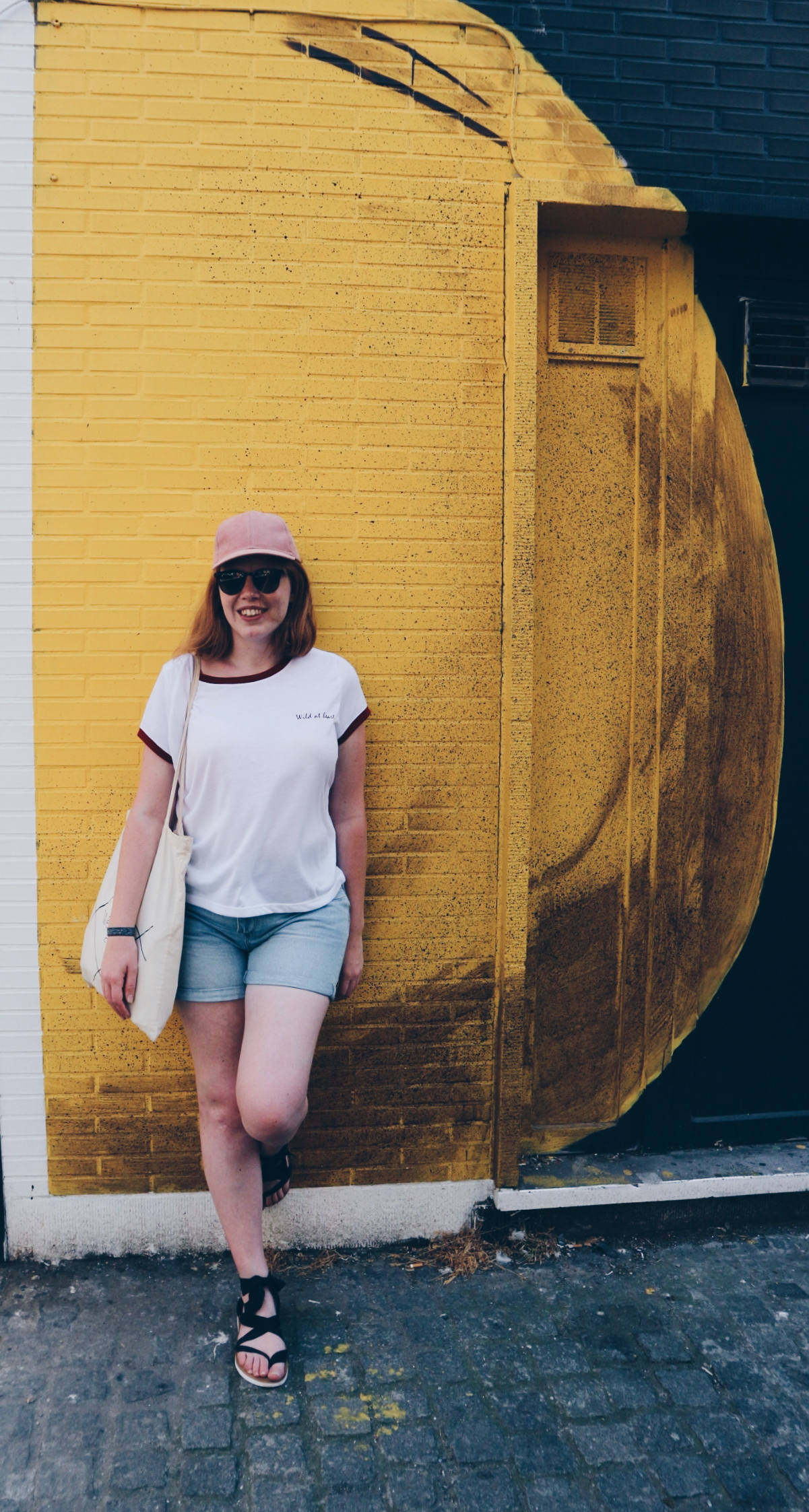 27/06/2017